US Open 2014: Rory McIlroy content with one-over 71 on first day at Pinehurst
Last Updated: 13/06/14 7:42am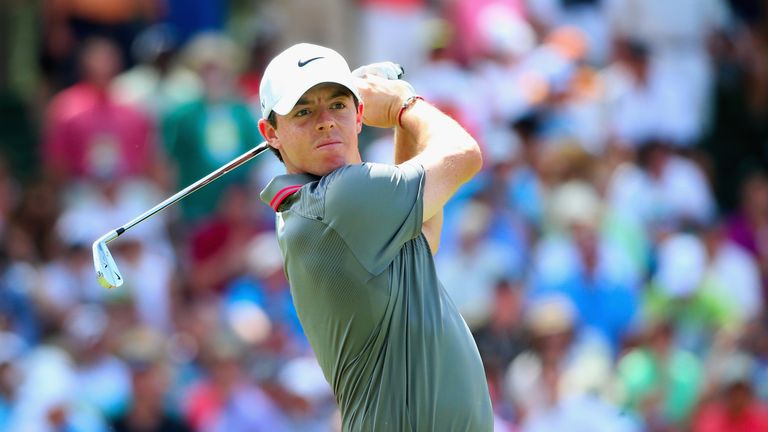 Rory McIlroy described his opening one-over 71 on the first day of the US Open at Pinehurst as "solid" but admitted he struggled on the greens.
The Northern Irishman, who won this tournament by an incredible eight shots at Congressional in 2011, couldn't find any such fireworks on Thursday even though he felt the USGA had set the course up more than fairly.
"It was quite scoreable," said McIlroy, who had three bogeys and two birdies on his card.
"There were a few generous pin positions out there, a few on the front of the greens A few tees were moved up as well and there was still a bit of moisture in the greens this morning.
"I'm sure that's going to change this afternoon as the dry and hot weather continues. But there's some chances out there to make birdies."
The 25-year-old ended his day on an up note with a 10 foot birdie putt at 18 although he admitted he found the greens tough.
Struggled on the greens
"It was nice to finally hole a putt. I didn't feel as if i holed a putt all day. I hit a lot of fairways and I think I hit 14 greens which is realy good for out here. I just struggled on the greens. I struggled with speed more than anything else. The greens were probably a little faster than they might have been the last couple of days so maybe a little bit of work on the putting green this afternoon.
McIlroy says Pinehurst presents a real mental test and that will be the key to success this week.
"A lot of patience, even off some of the great tee shots I hit today, you're still having to go at the middle of the green, firing away from pins.
"The guy that can continue to do that and keep his head and doesn't play too aggressive and know that par's a good score out there, they're the guys that are going to do well.
"71 is a solid start. I'm only three off the lead at the minute so It's not like it's a bad start. If I keep playing the way I played today I'll hopefully give myself a lot of opportunities for birdies out there and try and just play some more solid golf."