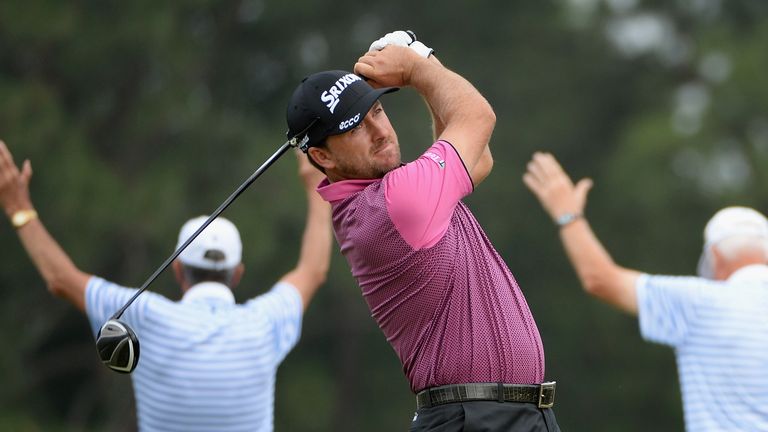 US Open specialist Graeme McDowell was at it again at Pinehurst on Thursday as he took a share of the clubhouse lead.
McDowell, the winner of the 2010 US Open at Pebble Beach and also runner-up at Olympic Club in 2012, shot an opening 68 to join American Kevin Na at the top of the leaderboard on two under.
The Northern Irishman had just one bogey and followed that with an eagle at the fifth hole. A birdie at 14 and four closing pars gave him another excellent start to the year's second major.
"Everything kind of went to plan. I executed my gameplan very well," said McDowell, who admitted that the early starters had enjoyed the luck of the draw following the decision of tournament officials to water the course after the expected rain failed to materialise.
"I spent the last few days just preparing myself mentally for the challenge, knowing that this golf course wasn't going to give much and it was only going to take," said McDowell. "I really felt like I got my head in the right place the last few days.
"It wasn't my best ball-striking display this morning, but you don't have to strike it amazing around here, you just have to position the ball correctly at all times, and with a tiny bit more moisture this morning we got lucky.
"In practice yesterday the golf course seemed to be very firm, kind of a weekend set up. I guess the USGA were really relying on some rain last night, which didn't come.
"I'm assuming they put some water on this place this morning and we were able to take advantage of that a little bit early on, and actually think about getting at some of those flags.
McDowell delighted by Portrush news
McDowell also gave his thoughts on the Open Championship returning to Portrush in 2019 - it was last staged there in 1951.
He said of the immiment news: "That's extremely exciting.
"I've been kind of hesitant to comment because I really didn't want to take anything away from the official announcement (the R&A are holding a press conference in Portrush on Monday).
"I'm very proud of where I grew up. I'm very proud of the tradition and history there and to bring an Open Championship back to Northern Ireland is very special. It speaks volumes about how far the country has come.
"It's going to be a very special thing for Northern Ireland and Ireland in general. I just hope I'm exempt and playing well.
"It's been a dream of mine as a kid. I've spent many an hour out there as a kid and dreaming of playing major championships.
"To have a major championship come to Portrush, (especially) the Open Championship is special stuff.
"It's the result of a lot of gentle ribbing in the direction of Mr Dawson (R&A chief executive Peter Dawson) the last four or five years from myself and (Rory) McIlroy and (Darren) Clarke.
"Nice to see the fruits of our labour, I suppose."