Rory McIlroy says majors are still the pinnacle after committing to Ireland for Olympics
Last Updated: 19/06/14 11:56am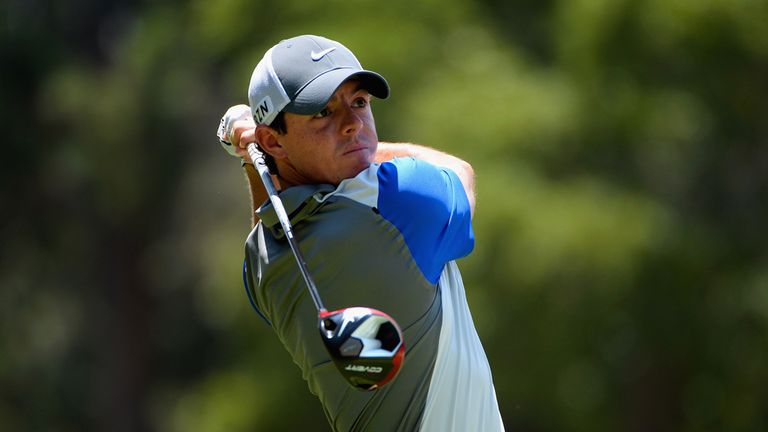 Rory McIlroy feels an Olympic medal does not hold the same importance as a major championship – but that doesn't mean he won't be trying to win one in Rio.
The 25-year-old announced on Wednesday that he would represent Ireland at the 2016 Games, just as he did throughout his amateur career and twice in the World Cup.
The majors in our sport are the biggest and best prizes in the game.
Rory McIlroy
McIlroy, who could have been part of the Great Britain squad, had considered not even taking part in the Olympics to avoid any controversy, before eventually coming to what he described as the "right decision".
However, having won the US Open and US PGA Championship already in his career, he admits striking gold in Brazil still wouldn't hold the same level of satisfaction as a winning a major.
"An Olympic medal is still not as big as a major championship but it's up there," McIlroy said. "The majors in our sport are the biggest and best prizes in the game.
"Maybe give it four or five Games down the line and maybe one day the Olympics will be able to get up to that level, but for me the four major championships are the biggest prizes in our game."
Unique scenario
Graeme McDowell welcomed McIlroy's announcement, which could see the Ryder Cup team-mates reunited in Rio, and said he had not received any negative reaction to his choice of Ireland.
An Olympic regulation stated he could only represent Great Britain if three years had passed since representing Ireland, something he did in last year's World Cup in Melbourne
"I think it's great that he's put it to bed at last," McDowell said. "We are in a very unique scenario in Northern Ireland. We could easily declare for Great Britain or we could easily declare for Ireland.
"We have all-Ireland teams and we have sports which are split; obviously soccer is two teams and rugby is one team. To me, golf is always an all-Ireland sport."