Travelers Championship: Brendan Steele sets the early pace in Connecticut
Last Updated: 20/06/14 8:12am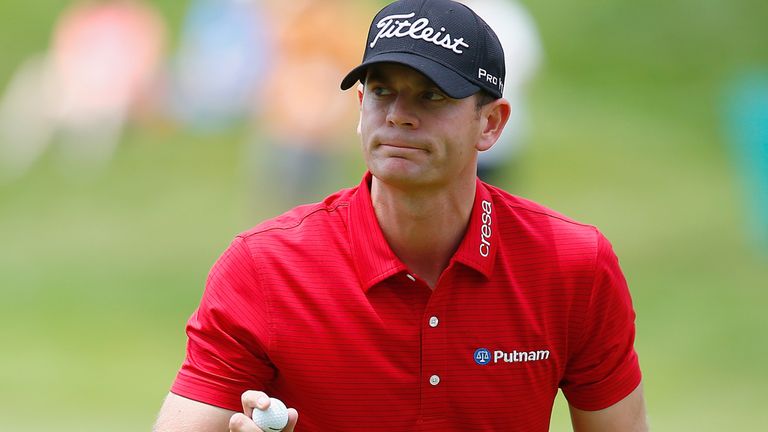 Brendan Steele hit an eagle and six birdies to take a one-shot lead after the opening round of the Travelers Championship in Connecticut.
Steele finished on an eight-under par 62, just ahead of Bud Cauley and Ryan Moore who sit one shot further back.
Both Cauley and Moore also recorded an impressive six birdies and an eagle in their rounds, but they bogeyed on the second and the seventh holes respectively to give Steele an outright lead.
The 31-year-old American, who was using a short putter on the PGA Tour for the first time, made no such mistakes.
During a fine seven-hole stretch, from the seventh to the 13th, Steele managed to find five birdies to put himself in a strong position.
It is the second time this year that Steele has managed to card 62 after also going eight-under par at the Phoenix Open.
Momentum
"I felt pretty good over the last couple months, but haven't been getting a lot out of it," Steele told the PGA Tour's official website.
First round leaderboard
(USA unless stated)-8 B Steele
-7 B Cauley
-7 R Moore
-6 S Langley
-6 J Maggert
-6 J Durant
-6 C Campbell
-6 E Axley
"I felt like I was really playing well at Byron Nelson and at Memorial and missed both cuts, and I think I was just getting a little sloppy, a little lazy behind the ball, not seeing the shot, not getting into it the right way, and so the misses got a little wider."
Chad Campbell could have been pushing the leaders but for a double bogey on the 15th.
That was particularly disappointing for the 40-year-old who had notched an eagle on the 13th and was looking to build momentum.
He is joined on six-under par by Joe Durant, Jeff Maggert, Scott Langley and Eric Axley.
Further down the leaderboard last year's winner Ken Duke kept himself in the hunt with a fine 159-yard approach shot to within four feet to birdie the 18th hole.
That left Duke on five-under par and three shots behind Steele, along with Sergio Garcia who managed six birdies on the back nine after a steady start.