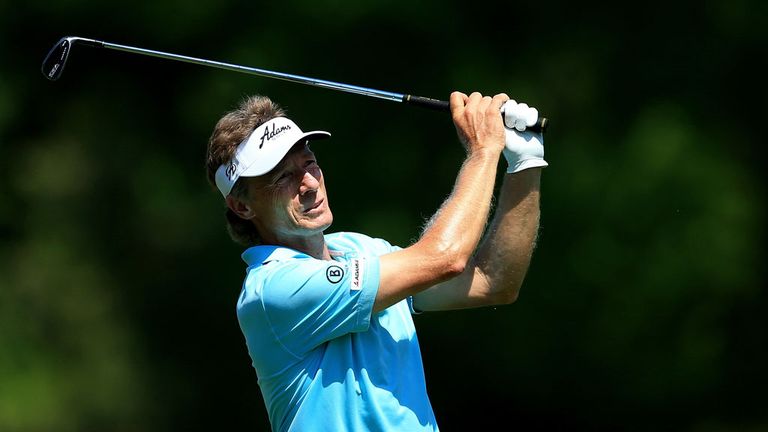 Bernhard Langer will take a three-shot lead into the final round of the Senior Players Championship in Pittsburgh.
The German, chasing his first such title, carded a four-under par 66 in the third round to stay in front of hard-charging Kenny Perry.
Langer finished on 15-under through 54 holes of the third major on the Champions Tour schedule, a tournament in which he has five top-10 finishes but no victories.
The two-time Masters champion shook off a slow start with a four-under 31 on the back nine.
Perry, trying to join Arnold Palmer as the only player to win the Senior Players in consecutive years, briefly took the lead midway through the round but had to settle for a 65 that left him three strokes behind Langer.
Russ Cochran, Joe Durant and Bill Glasson are four strokes back with Cochran's 63 the low round of the day at Fox Chapel.
Senior PGA champion Colin Montgomerie also shot a four-under 66 on Saturday to move up the field into a tie for 18th place, nine strokes behind Langer.
Langer said: "There are about 10 other guys within striking distance. It's not over by any means.              
"Kenny played very well here on this golf course last year. I played with him the first two days, he played very well. He drives the ball very far and pretty straight, which sets himself up pretty good.              
"I've still got to shoot under par. Somebody shot seven-under today I think. So anybody that is 10-under, 11-under, shoots that kind of score, I've got to go under-par. Still 18 holes to play, it's a lot of golf."