Lee Westwood struggling for motivation ahead of Open after missed cut in Aberdeen
Last Updated: 11/07/14 11:29pm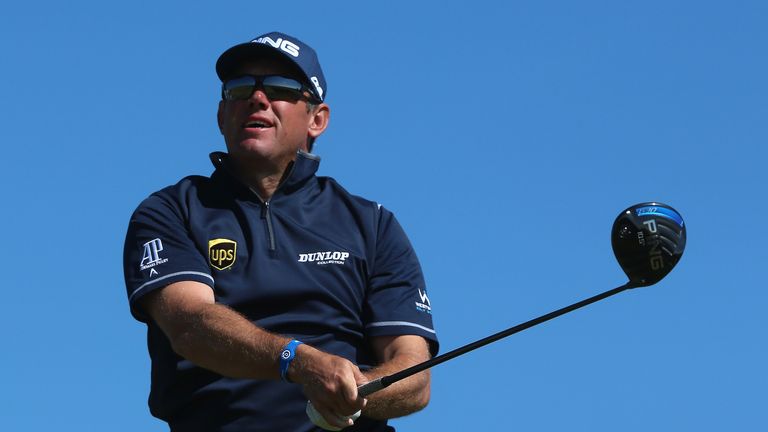 Lee Westwood will go into next week's Open Championship struggling to find his enthusiasm for golf.
Westwood won as recently as April, but a second-round 73 at the Scottish Open made it three successive missed cuts heading to Hoylake.
And the man who took a two-shot lead into the final round of last year's Open is not expecting to be on the premises when it comes to handing out this year's Claret Jug.
He said: "It's not links practice I need, it's just practice in general. It wouldn't matter what golf course I was playing on at the moment, I would still struggle and I need to sort that out.
"Having said that, I've just had three weeks off. There's not much rust, but I wasn't hitting it great before Memphis and the US Open. If you don't work on your game during three weeks off it's not going to improve, is it? And mine didn't.
"I just played a lot of golf at the start of the season and didn't feel like playing to be honest. I am going to have to start scheduling better. It's been a train wreck the schedule I've played.
"I would say the spark is not there at the moment. If I could start hitting it that would be nice. When I look at my schedule for the rest of the year it's too many tournaments, especially when you are 41 years of age. You get jaded and you need to be keen every time you tee it up."
"You can't contend when you're hitting it like I am. I haven't hit it very good for two or three months.
"You are going to struggle on any golf course but when it's a major championship test, when there is likely to be a bit of breeze, you are going to struggle. You just have to keep grinding away trying to find the answer. I know what I've got to work on. It's just a case of teaching the old dog new tricks."
Defending Open and Scottish Open champion Phil Mickelson made the cut but lost a ball during his second round in Aberdeen.
He said: "It's very mentally draining because it's such a tough test and I am a little concerned that it's taken a little bit more energy that I would like ahead of next week,"