Women's Golf: Next year's Turkish Open will break with tradition and finish on a Wednesday
Last Updated: 24/07/14 2:38pm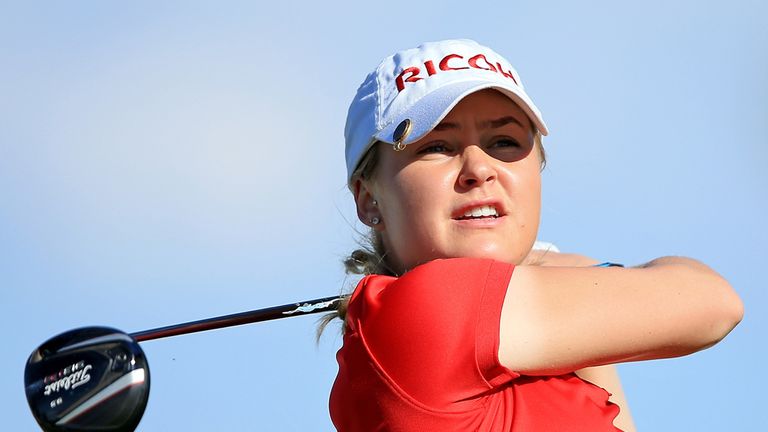 The 2015 Turkish Ladies Open will be the first tournament on any major golf tour to finish on a Wednesday, in a pioneering move aimed at boosting the profile of women's golf.
Breaking with the traditional Sunday finish will ensure that the tournament receives extended live television coverage on Sky Sports and Golf Channel and will be watched in more than 50 countries worldwide.
"The Ladies European Tour (LET) strategy includes exploring new ways to provide maximum exposure to women's golf, widening the fan base beyond traditional golf fans, reflecting the reality of changed consumer behaviours and avoiding busy weekends which are over populated with so many sports," said Ivan Khodabahksh, the LET's CEO.
The Turkish Ladies Open will be played from Sunday 17th to Wednesday 20th May, with record prize money of 500,000 euros, an increase of 100 per cent on 2014.
The President of National Golf Club, Dr Bulent Göktuna, recently shook hands to an equal stake joint venture with Mr. Fikret Özturk, the Chairman of Opet and Regnum Carya Golf & Spa Resort.
The tournament will now alternate annually between the National and Carya Golf Clubs with next year's event taking place at the beautiful Carya Golf Club, designed by the great Australian golfer, Peter Thompson.
Dr Bulent Göktuna, the Chairman of Mineks International, the promoters of the six previous Turkish Ladies Opens, which have all been played at the National Golf Club, said: "It is our intention that the Turkish Ladies Open will continue to improve and grow as an international sporting occasion.
"I believe that playing the two courses on alternate years adds a new dimension to the tournament. We all look forward to continuing our strong partnership with the Ladies European Tour and the players, many of whom we have developed strong relationships with through the last seven years."
Dame Laura Davies backed the development saying:  "I'm 100 per cent behind the tournament moving to Carya. I loved the hotel and the golf course looked great. It looked like a tough challenge, which is what you want. The National is a great golf course but doesn't suit my game so personally I'm very happy."
British No 1 Charley Hull said: "I went to practice on the range at Carya during this year's tournament and the golf course looked fantastic.
"I've got good memories of the tournament because I've finished fifth, second and third there so maybe I could win it next year. It's definitely one of the best tournaments on the Ladies European Tour."