Dunlop winter wear
Feeling the cold and feeling the pinch? Ben Coley finds an answer in the new winter range from Dunlop.
By Ben Coley
Last Updated: 02/02/12 1:34pm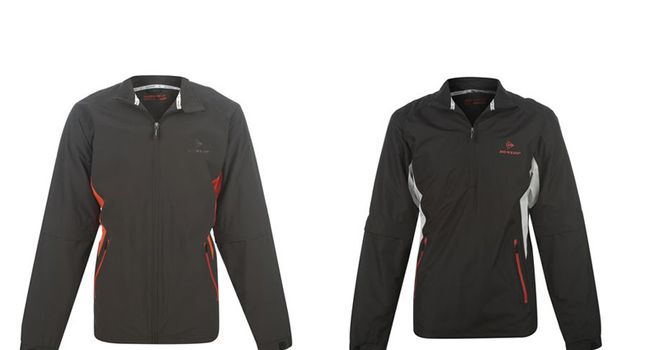 Dunlop are a brand on the rise, typified by Darren Clarke's Open Championship exploits last year.
With Lee Westwood also clad in their gear, the image of a company who provide equipment for the club handicapper has been replaced by one of a brand that attempts to cover all bases.
Indeed, I was the embodiment of that image when sent out to test their winter wear on a Leeds golf course in the coldest corner of January.
Underneath, I wore their winter roll neck, picked up for just £10 from a local sports shop. If you've never tried one of these things I warn you: do so in the company of those you're close to, as I very nearly needed help getting it off afterwards.
On top of that was a Dunlop Lee Westwood Acute polo t-shirt, again picked up cheaply, and over these the products I was meant to be testing: the Dunlop Pro Golf Jacket and accompanying waterproof trousers.
I had two versions to pick from, opting for the overhead jacket as opposed to one with a full-length zip, and the first impression is that it ticks the box for being lightweight.
I'm an average golfer at the best of times, but the main reason I've spent many winters hacking around without feeling in my arms and hands is that once I adorn a heavy-duty wind-cheater or waterproof jacket, my game goes to pieces.
Not so in the Dunlop gear. It's light, comfortable and slightly oversized, which is exactly what it should be. Not only that, you can really feel the difference in a biting wind.
Essentially, I wanted the product to keep me as dry as possible when it rained, so it was a massive bonus that it took the sting out of the air too. With the winter roll neck enough to keep my lower arms warm, I chose to remove the lower half of the 100 percent polyester jacket's sleeves.
If there is a complaint, it's that doing so wasn't as easy as it might be and I needed a companion assist, which isn't ideal for those of you who like to play the game on your own from time to time.
The jacket has two very deep zip pockets, ideal for taking that precautionary second or third ball with you to the tee box, and a breathable lining meant that during the sunny second nine I wasn't in a rush to remove it.
The trousers are simple in design and nature, and do exactly what they're supposed to, impressing in keeping water out. The jacket isn't strictly speaking a waterproof one, but in light showers it was more than enough to prevent me resorting to the Dunlop Waterproof Jacket.
Of course, I tested that too, and found it to be heavier and slightly more restrictive around the chest. However, adjustable cuffs and a secure zip meant that I really was able to protect myself from the worst of the weather, which is always the target in any such item.
Along with their undoubted quality, the best thing that you can say for all of these items is that you can pick up the lot - two jackets, trousers, the skin-tight top and polo t-shirt - for less than £100.
Of course, there's a risk of false economy when buying items that are practical purchases to combat foul weather, but I was impressed with the quality of each of the items.
Certainly, if you're looking for affordable, practical, durable winter wear, then Dunlop's range is for you.