Amateur Dubai delight
20 amateurs won dream places in the Matchplay Championship in Dubai on Sky Sports.
Last Updated: 03/04/12 5:12pm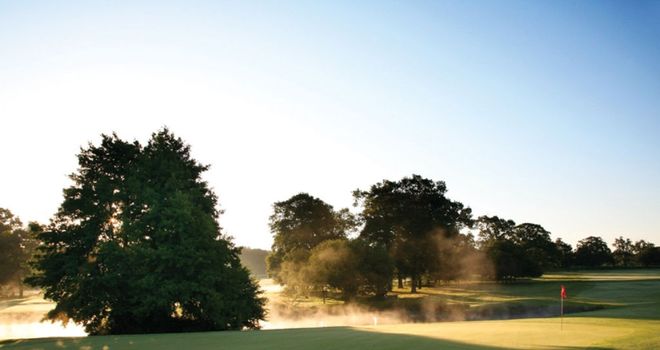 After battling through several rounds of qualifying and beating off thousands of other competitors, twenty amateur golfers are celebrating after booking their place in the Grand Final of the UK's biggest amateur golf event, The Matchplay Championship.
Two qualifying events will result in 40 amateur golfers being flown off to Dubai to compete in the Grand Final of the Matchplay Championship with coverage being shown on Sky Sports.
The tournament's North Regional qualifier at The Marriott Forest of Arden, host venue of the European Tour's English Open and British Masters, welcomed competitors from all over the UK on Tuesday with high hopes of following in the footsteps of Thomas Bjorn, Robert Allenby, ex-Ryder Cup Captain Colin Montgomerie and Open Champion Darren Clarke as winners at the championship venue.
A stiff breeze and intermittent rainfall made scoring over the Arden Course at 'The Forest' difficult, however with year-long sunshine, the elements are unlikely to influence the result in Dubai.
Successful qualifiers are now looking forward to competing over three rounds at the world-renowned Els Club in next month's Grand Final, as they enjoy the once-in-a-lifetime trip that also includes accommodation at the Marriott Courtyard Dubai Hotel.
"We've got a great bunch of qualifiers from all sorts of backgrounds and handicaps. The Grand Final in Dubai awaits and we're excited to see how the rest of the tournament pans out," commented Tournament Director John Woosey.
"For just a £25 entry fee, it offers a phenomenal prize and we're delighted that golfers continue to support us. We must also thank The Forest of Arden, who have produced a stunning playing service for the players today. It's easy to see why so many high-profile events have been played here over the years."
The Matchplay Championship, now in its ninth year, will take a record number of golfers out to the emirate having introduced a Men's Singles tournament for the first time.
The new event runs alongside the more established Men's Pairs and Mixed Pairs competitions. In total, 40 players will make the trip out to Dubai with a second regional final this Thursday determining the remaining qualifiers.
For more information, please visit www.matchplaychampionship.co.uk