Tom Watson career in profile after Ryder Cup captaincy announcement
We take a look at the career of golf legend Tom Watson after his appointment as 2014 Ryder Cup captain.
Last Updated: 13/12/12 3:56pm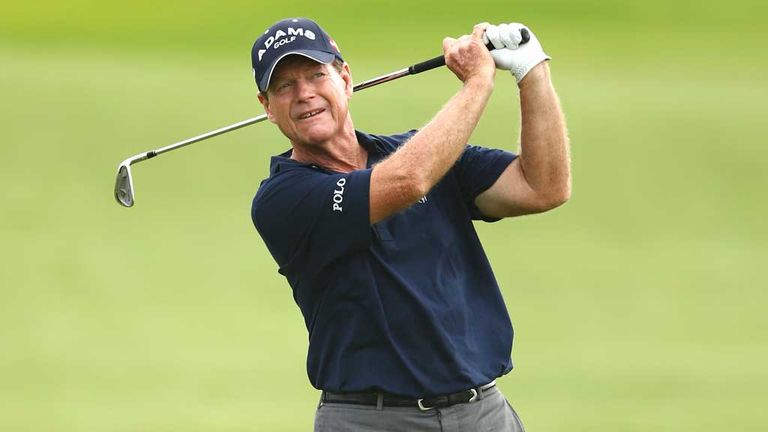 1949: Born September 4, Kansas City, Missouri.
1971: Turns professional after earning degree in psychology at Stanford University.
1974: First PGA Tour win at Western Open.
1975: Makes Open debut at Carnoustie and beats Jack Newton in a play-off.
1977: Wins Masters by two strokes from Jack Nicklaus and then beats him again by one in memorable "Duel in the Sun" at Turnberry. Earns first Ryder Cup cap.
1979: Selected for Ryder Cup, but withdraws to attend birth of first child.
1980: Third Open title by four-stroke margin at Muirfield.
1981: Pushes Nicklaus into second place again at Masters, second Ryder Cup cap.
1982: Defeats Nicklaus once more at Pebble Beach for what would be his only US Open victory. A month later adds fourth Open crown at Royal Troon.
1983: Makes successful defence of Claret Jug at Royal Birkdale, his only Open win outside Scotland and eighth major. Third Ryder Cup cap.
1984: Has chance to equal Harry Vardon's record six wins, but loses to Seve Ballesteros at St Andrews.
1987: First PGA Tour win for three years.
1988: Inducted into World Golf Hall of Fame.
1989: Fourth Ryder Cup cap.
1991: Joint leader in Masters with a hole to play, but double-bogeys and Ian Woosnam takes title.
1993: Captains United States to victory over Europe at The Belfry.
1996: First PGA Tour win since 1987.
1998: Captures 39th PGA Tour title at age of 48.
2003: Leads US Open after opening 65.
2009: Just short of 60th birthday has eight-foot putt to win another Open at Turnberry, but misses and loses play-off to Stewart Cink. Would have been oldest major champion by 11 years.
2012: Named Ryder Cup captain again.