2013 Money List
Dave Tindall's in-depth betting preview and top tips for the 2013 PGA Tour Money List.
By Dave Tindall
Last Updated: 04/01/13 12:05pm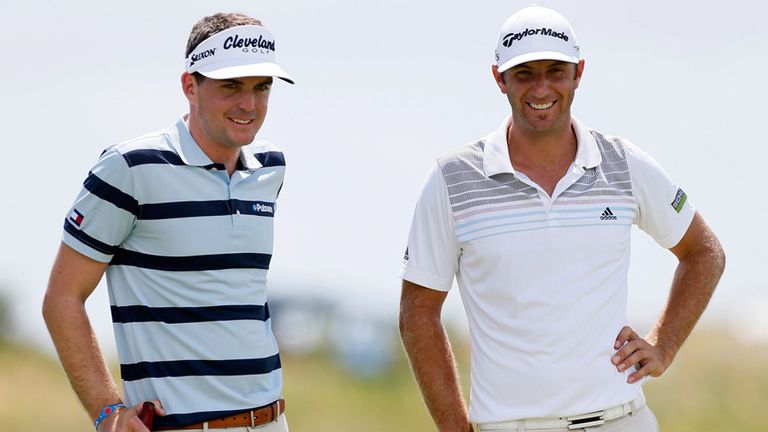 The leading contenders (and Sky Bet odds)
Rory McIlroy (11/4): Tiger Woods reeled off seven Money List wins in nine years between 1999 and 2007 and many feel that new world number one Rory could be about to embark on a similar run after topping the charts by a distance last year. US courses clearly suit Rory's game and four victories last year highlighted how he's now turned himself into a proven and regular winner. The one doubt about Rory retaining his Money List crown? His switch of clubs.
Money List pos/earnings/starts:
2012 - 1st ($8,047,952) 16
2011 - n/a ($1,905,609) 10
2010 - 26th ($2,554,280) 16
Tiger Woods (11/4): After two seasons to forget, Tiger returned to winning ways in 2012 with three victories. But is that really enough to make him joint favourite alongside McIlroy whose career path is soaring while Tiger's is on the way down? Tiger can still produce the highs but, unlike the days of old, his average days can now lead to a missed cut. And is there any guarantee that he can stay injury-free?
Money List pos/earnings/starts:
2012 - 2nd ($6,133,158) 19
2011 - 128th ($660,238) 9
2010 - 68th ($1,294,765) 12
Luke Donald (14/1): Given the very good, but not spectacular, campaigns he had in 2010 and 2012, perhaps Luke's Money List-winning season of 2011 when he banked over $6.6m dollars was a one-off when everything just happened to click. If it wasn't, Luke could be a solid each-way bet at 14s. He's still in the heart of his peak years and finished 2012 off strongly with a win in Japan and a third in the DP World Tour Championship.
Money List pos/earnings/starts:
2012 - 14th ($3,512,024) 17
2011 - 1st ($6,683,214) 19
2010 - 7th ($3,665,234) 20
Dustin Johnson (14/1): After top five finishes on the Money List in 2010 and 2011, DJ dropped to 19th in 2012. However, he missed nearly three months of the season with a back injury so there was a valid explanation. To show his huge talent, Johnson won on just his second start back; that was his sixth PGA Tour victory and he's still just 28. If he can stay focused, the man from South Carolina could have a huge year in 2013.
Money List pos/earnings/starts:
2012 - 19th ($3,393,820) 19
2011 - 5th ($4,309,961) 21
2010 - 4th ($4,473,122) 23
Louis Oosthuizen (20/1): Now established on the US Tour, Oosthuizen racked up five top fives in 2012, including that agonising play-off loss to Bubba Watson at Augusta. It all added up to a top 15 finish on the Money List and some strong play at the end of 2012 suggests the South African, with the beautifully simplistic swing, will be looking to crack the top 10 in 2013.
Money List pos/earnings/starts:
2012 - 15th ($3,460,995) 19
2011 - 117th ($717,965) 15
2010 - 67th ($1,305,593) 5
Lee Westwood (20/1): Westwood means business on the PGA Tour in 2013 and is even moving his family to the States. So will having a permanent base there dramatically increase his earning power? Having passed $3m last year from just 15 starts, the potential is obvious and his website has a proposed schedule of 20 events for 2013. The concern is that his career record on the PGA Tour shows just two wins from 161 starts. To challenge in this market he'll have to up that rate considerably.
Money List pos/earnings/starts:
2012 - 24th ($3,016,569) 15
2011 - 117th ($970,446) 10
2010 - 13th ($3,399,954) 11
Bubba Watson (25/1): The perception of Bubba being a John Daly-type maverick whose results are hit and miss is a false one. Far from dealing in feast or famine, Watson is actually extremely consistent and in the 19 events he started last year, he made the top 25 in no less than 16 of them. His star is still rising and, if he cope with the added pressures of being Masters champion, he has huge earning potential in 2013.
Money List pos/earnings/starts:
2012 - 5th ($4,644,997) 19
2011 - 16th ($3,477,811) 22
2010 - 15th ($3,198,998) 22
Phil Mickelson (25/1): After having $5m+ seasons five times out of six between 2004 and 2009, the left-hander has failed to hit that mark in each of the last three. It confirms a suspicion that, while still capable of brilliance, he can't summon it up as often as he used to. A better strategy for Mickelson backers is to punt him in specific events - The Masters being one of them - rather than relying on him over an entire season.
Money List pos/earnings/starts:
2012 - 8th ($4,203,821) 22
2011 - 12th ($3,763,488) 21
2010 - 6th ($3,821,733) 20
Best of the rest
Nick Watney (28/1): The Californian finished third on the Money List two years ago after banking $5,290,673 so has the potential to get in amongst the very big boys. He wasn't so good in 2012 but still cashed in over $3m and ended the season with two victories in his last seven starts - the Barclays and the unofficial CIMB Classic. Capable of shooting the lights out and knows how to win but has switched clubs to Nike which throws in a doubt.
Keegan Bradley (50/1): A big-time player, who finished 10th on the Money List in 2012 and 13th the year before. Capable of winning the top events (USPGA in 2011, WGC-Bridgestone Invitational in 2012), he also showed his liking for the heat of battle with some inspired play in the recent Ryder Cup. Finished 1st on the PGA Tour's All-Around ranking last year so is strong in all departments.
Conclusion
There seems no ceiling on Rory McIlroy's earning power and the belief that his game is so suited to US Tour courses was borne out in 2012 when he racked up four victories.
It means his career stats show six wins from 54 PGA Tour starts compared to not a single win from 50 starts on European soil!
However, before you steam in at 11/4, it's worth remembering that he doesn't plan to hit a ball on the PGA tour until the WGC-Accenture Match Play Championship on February 20th.
Therefore, there seems little point in backing him now and, by waiting, you'll also get the chance to see if he's happy with his new clubs.
For now, keep the Rory Money List bet on the back burner.
However, do step in for Keegan Bradley at a big 50/1.
He's won a major, a WGC event and starred in a Ryder Cup in the last couple of seasons so it's a bit of a mystery to see him out at 50s.
Bradley is playing six of the first eight events so has a great chance to steal a march on many of his money rivals and I expect him to bank plenty on the West Coast swing.
Last year his finishes in the early events in Hawaii/California/Arizona were 16-13-22-15-2 while he should relish putting his matchplay skills to the test at the opening WGC event.
You don't finish No.1 on the all-around stats for nothing so, after Money List finishes of 13th in 2011 and 10th last year, 2013 could see this rapidly rising star jump into the top three.
The other man I like in this market is Dustin Johnson.
His talent is enormous and, after flashes of brilliance, at some point he's going to have a massive year and maybe produce a four-win season.
It's encouraging to hear him talking about getting to world number one so maybe this is the year when everything clicks.
He too will have a busy early schedule so get your money down now.
Tips
2pts e.w. Keegan Bradley at 50/1 (1/4 1,2,3)
3pts e.w. Dustin Johnson at 14/1 (1/4 1,2,3)