Mark Roe told Sky Sports News that the Ryder Cup is in safe hands with Paul McGinley at the helm
Mark Roe told Sky Sports News that Paul McGinley is the right man to lead Europe in the 2014 Ryder Cup.
Last Updated: 23/01/13 1:00pm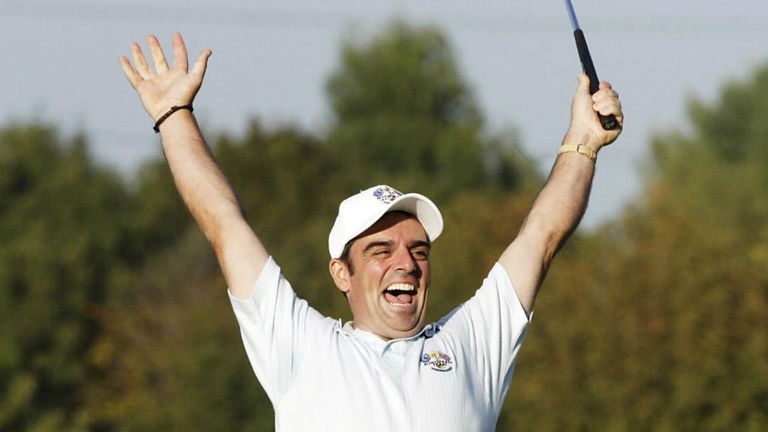 McGinley got the nod ahead of victorious 2010 captain Colin Montgomery who many saw as the favourite to revive the role in 2014.
However McGinley, who played in three Ryder Cups, and was vice-captain in 2010 and 2012, got the job.
"A tremendous selection," said Roe on Sky Sports News.
"He's very popular with the players and had a massive amount of support this week from a good chunk of the last Ryder Cup team that won at Medinah.
"It's important those guys go into the matches with a captain they want to play for, a captain they respect.
"McGinley has already captained two winning Seve Trophy teams, with the likes of McIlroy and McDowell have played for him already in those matches and it says an awful lot for McGinley that they wanted him to be captain.
"I believe he'll be a great captain. He has a strength of presence, the experience of playing on three winning teams, he's been vice-captain twice. It's an excellent choice, the right decision has been made.
"Paul will do it his own way but he's not afraid to ask questions and will feed off the positive experiences he's had as a player and vice-captain. He's a strong character and he's definitely qualified for the job.
"The Ryder Cup is in safe hands with Tom Watson and Paul McGinley, they're both gentlemen."