Jaco on Joburg
We get the inside track from South Africa's Jaco Ahlers, one of the hopefuls at this week's Joburg Open.
By Dave Tindall
Last Updated: 04/02/13 3:44pm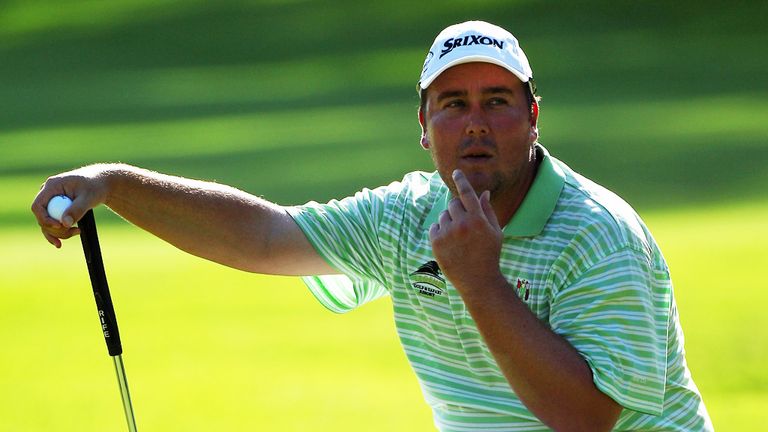 The European Tour returns to South Africa this week for the Joburg Open.
It's the eighth year in a row the tournament has had Euro Tour status and the list of previous winners is impressive, with Charl Schwartzel winning back-to-back in 2010 and 2011.
Schwartzel bids for another win this year and is the hot favourite to triumph but who else might come to the fore at the Royal Johannesburg & Kensington Golf Club?
Ahead of the tournament we spoke to one of the South African contingent taking part this week - Jaco Ahlers.
Jaco played in the 2009 Open at Turnberry after coming through International Final Qualifying while last year he finished a career-best 14th on the Sunshine Tour Order Of Merit.
His last competitive start in Johannesburg resulted in a runners-up finish to Keith Horne in the Telkom PGA Championship (Richard Sterne was a further three shots behind in 11th) so Jaco should have have some good memories on his return.
Sky Sports: Hi Jaco. Two courses are used this week at the acclaimed Royal Johannesburg & Kensington Golf Club - the tougher East Course (used for both weekend rounds) and the West Course. Tell us about them.
Jaco Ahlers: First of all, this venue is a great place! The East is a truly championship course. It's tough but fair so if you hit it well you can score. But it's pretty long and tight so you really do have to drive it accurately. The West course, I would say, is about two shots easier on average so you really have to make it count there.
Sky Sports: You played the East this morning (Monday). How was it?
JA: It's really looking good. The rough is not that thick and the greens should be pretty quick on the weekend. Scoring should be really good. The pre-qualifing was today at the West course and the scoring was low.
Sky Sports: Did you see any of the star names practising?
JA: Yes, Charl Schwartzel was also out on the East this morning and looks in good form.
Sky Sports: Where do the players stay during tournament week?
JA: Most of the overseas players stay in the Sandton area so it's mostly dinner in the Nelson Mandela Square and so forth. I stay at home so I don't know much about the off course antics!
Sky Sports: As well as Schwartzel, there are some other big names in the field such as defending champion Branden Grace and the hugely promising George Coetzee. But what other South African players should we perhaps look out for?
JA: Allan Versfeld (@versieA) is a good young player who finished in the top 10 (seventh) at Joburg in 2011. That was his first event as a pro. Trevor Fisher (third last year) is also a good bet at Royal and keep an eye on Justin Walters who got his card through the Challenge Tour. He's doing pretty well in Dubai at the moment. Aside from those and the big guns you mention, watch for the usual suspects such as Jaco Van Zyl, Thomas Aiken and Richard Sterne.
Sky Sports: And what about your own chances?
JA: I am enjoying my game a lot at the moment. Personally, I think my game is getting to the stage that I can compete at European Tour level so I'm really looking forward to the challenge!
Sky Sports: We've seen some shocking weather in some of the South African events, with the Nelson Mandela Championship in Durban being reduced to 36 holes. So what's the weather doing in Johannesburg?!
JA: The weather in Joburg is very good at the moment. It is rainy season though so hopefully we won't get too much evening rain. It's certainly nothing like Durban!
Sky Sports: You were previously attached to the Legends Golf and Safari Resort - home to perhaps the most incredible hole in golf, The Extreme 19th. For those that don't know, it's accessible only by helicopter, with the tee set up on the majestic Hanglip Mountain and played to a green the shape of Africa some 400m below. Did you get to play it?
JA: Yes I did. I even had a hand in designing it...a small hand! It's a great experience and an amazing place. I made a four (+1) when I played it.