Florida pearls
As the PGA Tour arrives in Florida, Dave Tindall looks at which players fare best in the Sunshine State.
By Dave Tindall
Last Updated: 25/02/13 10:08pm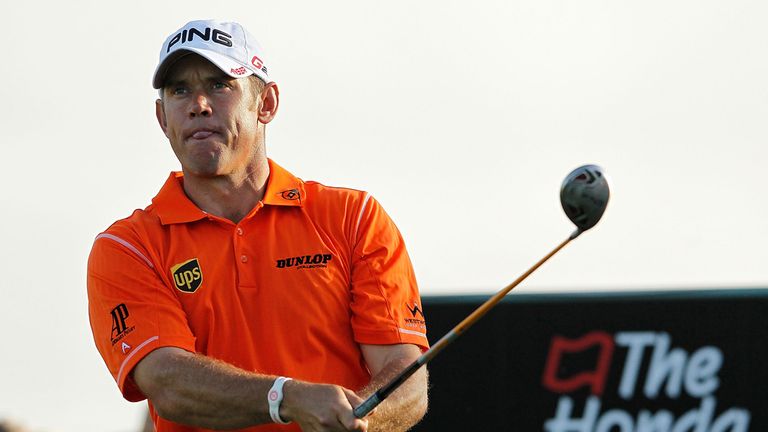 After taking in Hawaii, California and Arizona on its early-season West Coast Swing, this week the PGA Tour arrives in Florida for the first of four consecutive events in the Sunshine State.
The Honda Classic in Palm Beach Gardens is the opening stop on the 'Florida Swing' before the Blue Monster course at Doral in Miami stages the first 72-hole strokeplay World Golf Championship event of the season - the Cadillac Championship.
From Miami, the Tour moves to Palm Harbour for the Tampa Bay Championship before the four-week jaunt through Florida ends in Orlando for the Arnold Palmer Invitational at Bay Hill.
But that's not the final 'home' game for Florida residents such as Tiger Woods and Ian Poulter.
In May, Ponte Vedra Beach stages the Players Championship at Sawgrass - still one of the most prestigious events on the calendar.
Florida has become a hugely popular base for the world's best golfers, with many European and Internationals deciding to take up residence there.
As well as the first-class golf facilities, there are practical reasons too.
Phil Mickelson was recently in the news after thinking out loud about the rate of tax in California. The left-hander said he regretted going public with the comments but soon after he found a surprise ally in Woods, who expressed some sympathy by revealing that he'd made the move from California to Florida in 1996 due to the lower tax rates.
Later that week, in a somewhat cheeky move, the Florida Senate majority office tweeted to Mickelson: "We hear you on taxes! Florida has no income tax & some of the world's best golf courses."
Lee Westwood was the latest high-profile golfer to make the move to Florida, the Englishman upping sticks from the UK and taking his family to West Palm Beach in the latter part of 2012.
Westwood is now a member at Old Palm where his new practice partners include South African duo Charl Schwartzel and Louis Oosthuizen.
"It's good to be around good golfers, to play with them regularly. It keeps you sharp," said Westwood recently, again homing in on why more and more world-class golfers are drawn to Florida.
Unsurprisingly, with so many top stars gathered in the same place, they've also devised an annual tournament to play amongst themselves - the Tavistock Cup.
Initially it began as a friendly crosstown rivalry between Isleworth and Lake Nona but now it's a huge deal, raising millions for charity and being televised live by Sky Sports.
Although it has no Tour status, the 24-man line-up in 2012 included Tiger Woods, Ernie Els, Ian Poulter, Justin Rose, Bubba Watson and Graeme McDowell.
One of the challenges for the players who have been busy on the West Coast in the early part of the season is coming to terms with the Bermuda grass greens which are a feature of Florida courses.
Some players prefer them; others struggle on the grainier putting surfaces.
All those who have made the move to Florida will rave about the pretty much guaranteed sunshine and superb practice facilities that can be a huge help to their careers in both short and long term.
But does it follow that the Florida-based players fare best in the Florida events?
Looking at those playing in this week's Honda Classic, let's take in their last 10 performances in Florida and use the below scoring system to produce a final tally.
(Win=40pts, 2nd-5th=20pts, 6th-10th=15pts, 11th-20th=10pts, 20th-39th=5pts, 40th-Made Cut=2pts, Missed Cut=-10pts, WD=0pts)
These are the top 10 scorers:
Tiger Woods 152
Justin Rose 111
Martin Kaymer 79
Lee Westwood 74
Ernie Els 69
Charl Schwartzel 64
Fredrik Jacobsen 58
Rory McIlroy 56
Rickie Fowler 54
Peter Hanson 54
The first conclusion is that 9 of those 10 are based in Florida (in fact, Woods, McIlroy, Westwood, Els and Schwartzel all have homes within 30 minutes of this week's course).
The exception is German Martin Kaymer, who resides in Arizona.
But what about the big names who aren't playing this week?
The most startling observation is that the player with the best Florida record over the last 10 events (using the above system he scores a massive 185) lives in Chicago.
He's not playing this week but when Luke Donald tees it up in any future Florida events he's worth a bet!
Also keep an eye out on WGC Match Play winner, Matt Kuchar, who would tie Tiger on 152.
Kuchar is now based in Georgia but he was born and raised in Florida so his excellent record there shouldn't come as a surprise.
San Diego-based Mickelson isn't anywhere near as strong away from his native West Coast and with 51 points wouldn't make the top 10 list.
Neither would the likes of Brandt Snedeker (Nashville) and Webb Simpson (South Carolina).
If these players moved to Florida, would they play better there?
Certainly, one of the big points of interest on this Florida Swing will be watching how Westwood fares.
He's already got a good record in that part of the US but now that he calls it home and can sleep in his own bed during these events, will his performances take a dramatic upward turn?