Tshwane unveiled
Local player Jaco Ahlers gives us the inside track on the Copperleaf Golf & Country Estate.
By Dave Tindall
Last Updated: 27/02/13 11:29am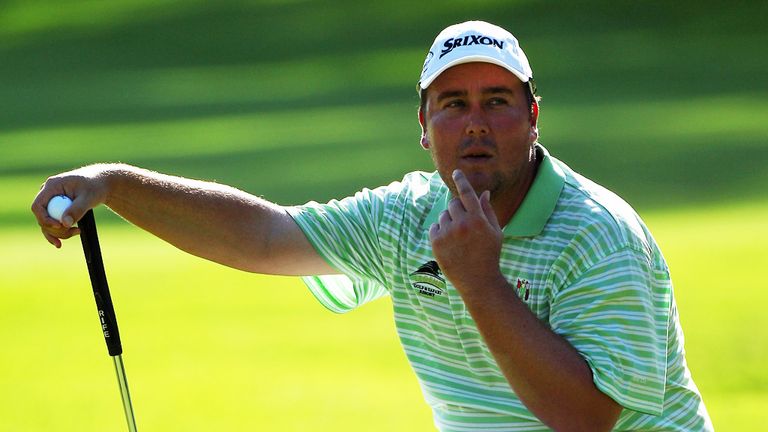 Sky Sports: Hi Jaco. The Tshwane Open is a new event on tour and features a course our viewers/readers don't know about. So, have you played the course before and what were your impressions of it?
Jaco Ahlers: Yes I have. I live about 15 minutes away. It's a long course but very open off the tee. I expect good scoring this week.
The course measures 7,791 yards which looks extremely long. Is that the case or does it being at altitude knock some distance off?
JA: It definitely doesn't play that long because of the altitude and some tees are moved up as well.
The four par fives look monster long with their yardages listed as 685 (4th), 607 (8th), 658 (11th) and 597 (15th). Does that mean they're all three shotters?
JA: Not necessarily. They have moved the tee up on one of them and another you can reach in two big ones.
Do big-hitters have a real advantage on this course?
JA: Yes, they do have an advantage because it's wide off the tee and they can just smash it!
What sort of weather should we expect this week?
JA: It's getting to the end of the rainy season so we should get some very good, hot weather.
The course has been described as a fine example of the 'Highveld grassland' genre. What does that mean?
JA: It's very savanna-like with very long "veld" grass off the fairway. You get a sort of open plain bushveld feel.
South African players have won 11 of the last 13 co-sanctioned events. Why do you think that is?
JA: I think it's just the familiar surroundings. We have played these courses a lot and the home fans make a bit of a difference.
Do you feel extra pressure playing in a co-sanctioned event compared to a regular Sunshine Tour event?
JA: Yes I do, and I would say all the players do because our Sunshine Tour is lopsided money-wise so you have to play well in the big events.
You finished seventh in last week's Dimension Data Pro-Am. Tell us about that.
JA: I played nicely and had my chances. I'm feeling more and more comfortable with my game.
How do you rate your chances this week and who else might challenge for the title?
JA: I've played here often and feel comfortable on this course. I'm really looking forward to a good tournament.