Join David Howell, Billy Foster and Rob Lee for Masters Breakfast
The Masters will be gripping but so will our special morning show. Presenter Rob Lee explains why...
Last Updated: 11/04/13 6:33pm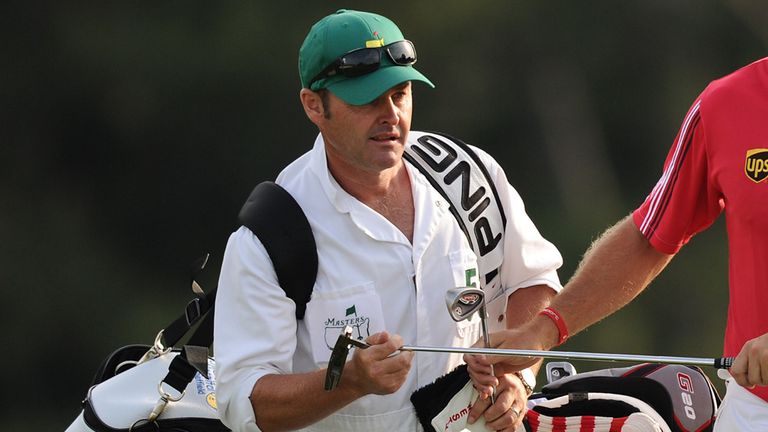 We will bring you all the action from Augusta as Tiger Woods attempts to snare his 15th Major, Lee Westwood tries to capture his first, and Bubba Watson aims to defend the title he won in spectacular fashion in 2012.
Click here for dates and times
However, our coverage will not cease when the players have packed their clubs away, as from 9am on Friday, Saturday and Sunday morning our golf presenter Rob Lee will be at Sky Sports HQ to reflect on all the drama from the night before.
We could tell you what to expect on the three-hour show, but we've let Rob do it instead....
"I am back hosting Masters Breakfast and I hope it's as much as fun as last year when I had an absolute blast.
"I am going to be joined in the studio by three-time Masters competitor David Howell, who finished 11th in 2005 after playing with Tiger Woods in the third round, and his experiences of being on the course will be extremely valid and interesting to listen to.
"Legendary caddie Billy Foster will be part of our team, too and I am absolutely delighted by that because he has previous at Augusta with Seve Ballesteros and Darren Clarke and was on Lee Westwood's bag when he came so close to winning the title in 2010.
"Billy will have thousands of stories about what he has experienced at the Masters and little insightful gems that us mortals can't pick up on, as well as details on the caddies' modus operandi for the week.
"David and I will also be going in the Shot Centre, while Billy acts as our caddie, to play some of the shots that the men at Augusta have played or will be playing, and we will show you plenty of highlights of the previous day's action, too.
"I do hope you can tune in."
Watch Masters Breakfast, 9am, Friday-Sunday, Sky Sports 1 HD.