Play like the Pros
Golfers of all abilities win the chance to play in front of Sky Sports cameras in Grand Finals of Dubai event.
Last Updated: 30/04/13 1:16pm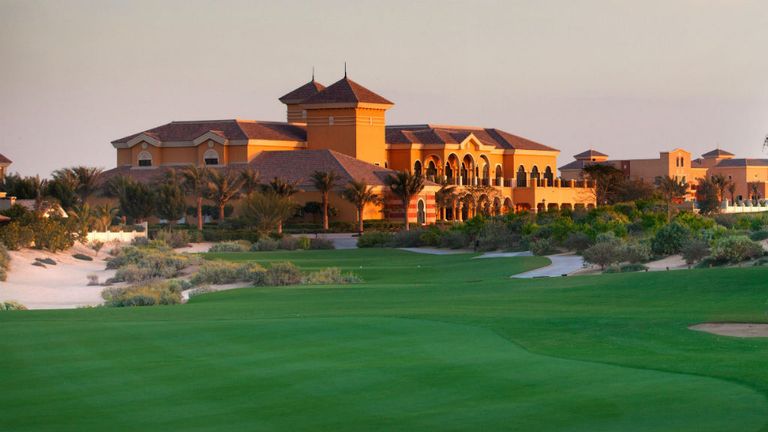 Forty amateur golfers will get their chance to sample the life of professional golfers after winning through to the finals of the Golf Care Matchplay Championship Grand Final in Dubai.
After paying just £30 to enter the event, these lucky men and women have battled through a number of qualifying events to make the Grand Final, meaning they will be flown out to Dubai to play on the well renowned Els Club in Dubai and play in front of the Sky Sports TV cameras.
Unlike other top-notch amateur events, golfers with handicaps all the way up to 28 for men and 36 for women can enter the tournament and with just a few good rounds could be playing in the heat of Dubai, and just like professionals have their swings seen on Sky Sports.
The 40 golfers will battle it out over three rounds of the course designed by four-time major champion Ernie Els for the titles of Men's Pairs, Mixed Pairs, and Men's Singles champions - and they will be treated just like the pros throughout the tournament.
North and Senior Regional Finals had to be postponed due to the snow, but eventually they were staged at the European Tour venue, The Marriott Forest of Arden, to provide us with the 40 Grand Final participants.
Forest of Arden director of golf Iain Burns commented: "Once again we are thrilled to be associated with this fantastic event that is televised to a national audience on Sky Sports.
"We pride ourselves on our long-standing reputation as one of the finest venues in the country and our dedicated team has delivered the course fantastically well today.
"From everyone at The Marriott Forest of Arden, we wish all the finalists the best of luck at what I am sure will be a magnificent Grand Final in Dubai."
The Grand Finals are becoming something of a regular holiday for husband and wife pairing of David and Tracey Morris, who have twice before made the finals of the event in past years and will be the ones to beat in the Mixed Pairs.
And this year it will be an extra special trip as the contestants get to stay in the five-star JW Marriott Marquis Dubai, the world's tallest hotel no less, during their week-long trip.
In the Men's Singles Final, last year's runaway winner Paul Llewellyn has also made it through to defend his title, but there will be plenty of competition for his crown this time around in Dubai.
Sky Sports will broadcast all the best highlights from the Regional Finals and the Grand Final in Dubai in June as we look to continue our backing of grass roots sport and getting people involved in golf at all levels.
"In what is the tenth anniversary of The Golf Care Matchplay Championship we are delighted to report yet another year of record entries, as golfers of all abilities and ages have turned out in numbers to earn a once-in-a-lifetime place at the Grand Final at The Els Club in Dubai," said tournament director John Woosey.
Remember, you don't need to be a flash single-figure handicapper to sample this big event, so get involved as entries for next year's event are being taken now at www.matchplaychampionship.co.uk.