Paul McGinley hails Matteo Manassero after BMW PGA Championship win
Paul McGinley hailed Matteo Manassero as the future of European Tour after his victory at Wentworth.
Last Updated: 27/05/13 11:18am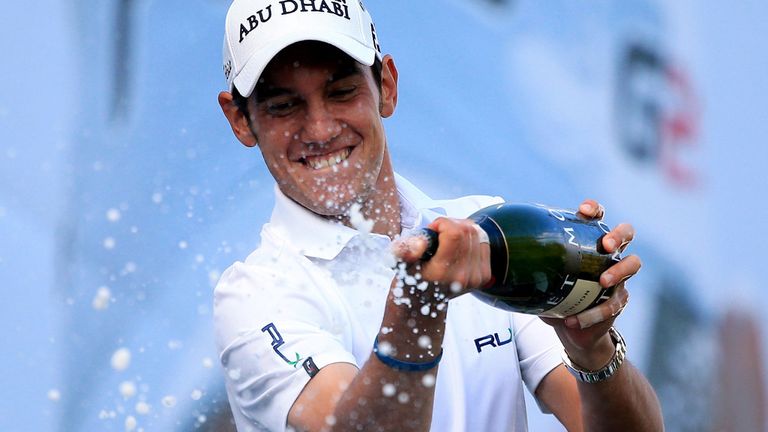 The 20-year-old beat Khan - winner of the event three years ago - at the fourth extra hole after Scotland's Marc Warren was eliminated after the first play-off hole.
The trio had finished on 10 under par after Khan made up three shots on his two rivals with a final round of 66, which matched his winning final round from 2010.
Manassero and Khan went shot for shot before until Khan fired his second on the fourth extra hole into the water while the Italian hit a superb approach to 25 feet and two-putted for his fourth European Tour title.
McGinley, though, insisted it was Manassero's brilliance, and not Khan's botch, that secured the title for the Italian.
McGinley told Sky Sports: "He is the future. He is the future of the European Tour. He spoke about Seve (Ballesteros) being his hero - he's all our hero.
"All credit to him. He has won this tournament extremely well. He has a big title now. He is well inside the top 50 in the world rankings. He has a lot to look forward to.
"Khan has got nothing to feel ashamed about or embarrassed about, he performed very admirably. He did not do anything wrong. Matteo won that, Simon didn't lose it."
Major contender
Sky Sports' Wayne Riley was equally excited by the performance and promise of young Manassero, and believes he could be a contender in Major championships to come, particularly this year's US Open at Merion.
Riley said: "I think he will go on to win so many events, it is going to be a joke. He is 20 years of age and he has won four times on the European Tour. That is just unbelievable.
"He is the youngest winner. He is just a sensational player. He is very much a horses-for-courses player. He will be one to watch around an Open Championship when it is fiery.
"Merion will suit him. The last time it was played there David Graham won - an Australian two-time Major Champion. He will love it and I look forward to watching him playing it. I think he will win Majors."
Off the runners-up , Riley said: "Play-offs are not a very nice thing to be in. They are not very nice because they are a toss of a coin really.
"Marc Warren had a good chance - he had a good chance last year in Scotland in the Scottish Open at Castle Stuart and he did not get over the line. He got a lot closer this week and he must take the positives out of this as Simon Khan should."