Russian stat pack
Some stats ahead of this week's European Tour event - the Russian Open at Tseleevo Golf Club.
Last Updated: 23/07/13 5:04pm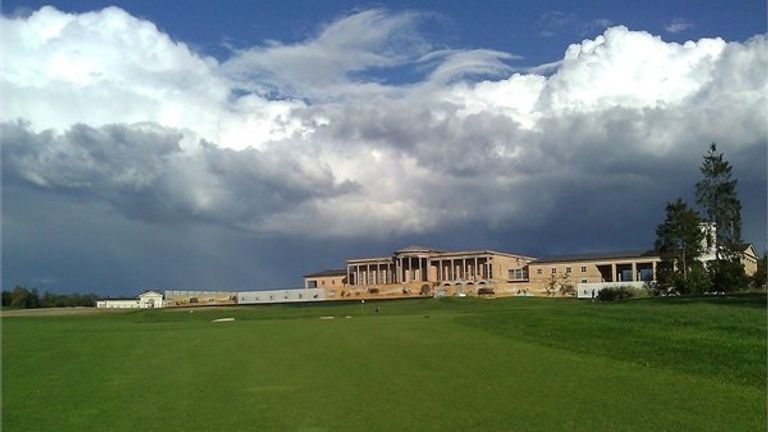 The European Tour returns to Moscow for the first time in five years this week.
Situated in heavy woodland around 30 miles from the Russian capital, Tseleevo Golf and Polo Club is a Jack Nicklaus design opened in 2008.
It has plenty of water, is covered in trees and reasonably hilly in places.
The course has already hosted three Challenge Tour events whose winners Carlos Del Moral, Alex Kaleka and Sam Little are all teeing-up this week.
FORM IN MAINLAND EUROPE
Selected Players with Good to Reasonable Form in Mainland Europe this Season
Strokeplay results during 2013
(One Top-5 or Two Top-30 Finishes)
Player: 1 / 2 / 3 / 4 / 5 / 6
Matthew Baldwin: 51 / 56 / 25 / - / 18 / MC
Jorge Campillo: MC / 59 / 5 / - / 62 / 18
Magnus A Carlsson: 4 / 50 / 19 / - / 62 / MC
Simon Dyson: MC / 30 / 25 / MC / MC / 5
Scott Henry: MC / MC / 63 / 15 / MC / 29
Dave Horsey: 4 / - / MC / - / 58 / MC
Rikard Karlberg: 27 / 4 / MC / - / - / -
Soren Kjeldsen: MC / 14 / MC / - / 68 / 8
Moritz Lampert: 27 / MC / 30 / MC / MC / -
Craig Lee: 21 / 44 / 14 / - / MC / MC
Alexander Levy: MC / MC / 10 / MC / 3 / 52
Wen-Chong Liang: - / MC / 3 / - / - / -
Chris Lloyd: MC / 30 / MC / 5 / MC / 42
Damien McGrane: MC / 14 / 14 / - / - / 18
Gareth Shaw: - / - / - / 15 / - / 13
Tjaart Van Der Walt: 67 / MC / 25 / 2 / 29 / -
Simon Wakefield: MC / 37 / 19 / 30 / MC / MC
Justin Walters: MC / MC / MC / 22 / 29 / MC
Romain Wattel: MC / MC / 3 / - / 68 / 29
Key: 1 - Spanish Open; 2 - Nordea Masters (Sweden); 3 - Lyoness Open (Austria); 4 - Najeti Hotels Open (France); 5 - BMW International Open (Germany); 6 - French Open
Selected Players with Poor to Mediocre Form in Mainland Europe this Season
Strokeplay results during 2013
(No Top-35 Finishes from Three or more starts)
Player: 1 / 2 / 3 / 4 / 5 / 6
Bjorn Akesson: MC / MC / MC / MC / MC / MC
Richard Bland: MC / 37 / 36 / - / MC / MC
Michael Campbell: MC / 74 / - / - / - / MC
Carlos Del Moral: MC / MC / MC / MC / MC / -
Christopher Doak: MC / 37 / - / - / 62 / 42
Peter Erofejeff: MC / 68 / MC / - / MC / -
Mark Foster: MC / 44 / - / - / MC / MC
Andreas Harto: 56 / 67 / 70 / - / 41 / MC
Peter Hedblom: MC / MC / 52 / - / - / -
Maarten Lafeber: MC / MC / MC / - / 62 / 52
Gary Lockerbie: MC / MC / MC / - / MC / MC
Morten Orum Madsen: 51 / MC / MC / - / 58 / 38
Robert Rock: MC / - / MC / - / 46 / MC
Joel Sjoholm: 44 / 52 / MC / - / MC / MC
Matthew Southgate: MC / 68 / 52 / MC / MC / MC
Martin Wiegele: MC / MC / 36 / - / 53 / MC
Lowest 12 Stroke Averages in Mainland Europe this Season
For Results During 2013
Average (Rounds)
70.57: Damien McGrane (14)
70.70: Rikard Karlberg (10)
71.06: Jorge Campillo (18)
71.06: Tjaart Van Der Walt (18)
71.10: Shiv Kapur (10)
71.19: Romain Wattel (16)
71.21: Tommy Fleetwood (14)
71.22: Matthew Baldwin (18)
71.22: Magnus A Carlsson (18)
71.22: Simon Dyson (18)
71.28: Alexander Levy (18)
71.31: Soren Kjeldsen (16)
Min. No. of Rounds = 10
EUROPEAN TOUR FORM DURING 2013
Most Top 25 Finishes since January 1st
6: Tommy Fleetwood
5: Jorge Campillo
5: Gregory Havret
5: Craig Lee
5: Jeev Milkha Singh
4: Matthew Baldwin
4: Simon Dyson
4: Dave Horsey
4: James Kingston
4: Soren Kjeldsen
4: Morten Orum Madsen
4: Damien McGrane
Tseleevo Golf & Polo Club: Par 72; 7,491 yards