Rockliffe Hall ready to step up and stage the English Senior Open
Sky Sports was at Rockliffe Hall as they were revealed as host of the English Senior Open.
By Graeme Bailey - Tweet me: @graemebailey
Last Updated: 21/08/13 4:52pm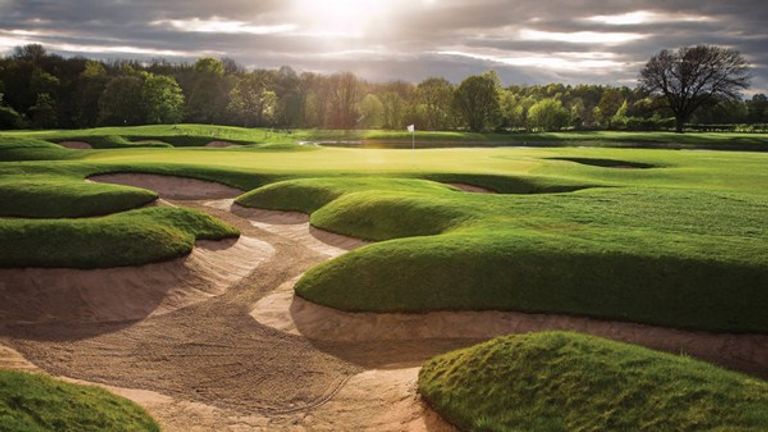 And Rockliffe Hall chairman Warwick Brindle admitted that gaining their first European Tour event is the 'next step' in their natural growth.
The English Senior Open will be played for the first time since 2007 at the County Durham venue in the Autumn.
The event tees off on October 4 and represents another major coup for the venue, which opened just four years ago.
Already home to the Northern Masters and the Trilby Tour Grand Final - Rockliffe - one of the longest courses in Europe - is making rapid strides.
"It was the next step for us, and we were actually aiming for 2014, but once we had talks with them the offer came up for 2013 so we thought lets go for it," Brindle told Sky Sports, and he admits that they already have one eye on bringing a main tour event back to the region.
The North East last staged a European Tour event back in 2002, when the Great North Open took place at Slaley Hall.
"I think a main tour event is a major possibility," said Brindle.
"But we have to get these tournaments under our belt, make sure they work - it is a bit like Durham cricket getting the one-dayers first etc and then the Tests, we recognise we are big enough to do this and we have hit all our milestones so far and this is the next one.
"We do need support and the local authorities are behind us, and we would love the public to come out and support this - the North East public are brilliant and love their sport.
"We are the sort of guys who will be going for the big stuff, we are not mediocre - we opened a five-star hotel in the recession, if you get things right people will get behind you and we will get this right - it is a great sporting occasion, the senior's is a great event for us."
Planning
Brindle says staff at Rockliffe are already well on their way to planning for the event, which will include turning the course around and finishing on the ninth hole rather than the current 18th.
"We are going to a lot of events ourselves and doing our homework, and our green-keeping staff have already done 45 tournaments between them and so we already have some experience," he said, adding that it was not an issue changing the lay-out because of the way the course was designed.
"The design element of the course was to create a theatre here, and we have done that and whilst being playable for every golfer, we know the top guys cannot beat this up and the PGA are very pleased with it," he said.
Brindle is also pleased that Rockliffe has a agreed a two-year deal for the Senior Open. "The two-year commitment is fantastic too and next year it will be in August."
Andy Stubbs, managing director of the European Senior Tour, added they were delighted to have secured an event at Rockliffe.
"When we were first introduced some three years ago we were delighted to be here, it is a truly five-star location - and the venue is great and perhaps easy for us to get more people in," Stubbs told Sky Sports.
"If we can give ourselves a chance, we think we will get good support. We are really excited."
To register your interest in going to the English Senior Open - visit Rockliffe Hall's official website.