Kraft Nabisco Championship: A preview and bets for the first ladies major of 2014
By Matt Cooper
Last Updated: 02/04/14 12:03pm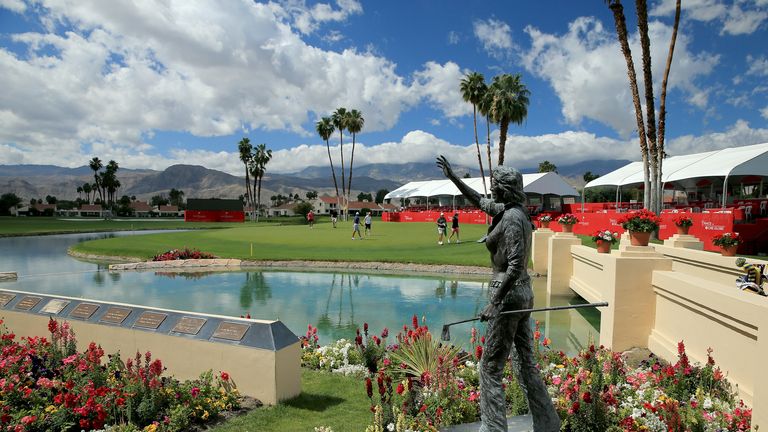 As the men gear up for The Masters, the ladies are one week ahead of them, with the Kraft Nabisco Championship at Mission Hills in California kicking off major championship golf for 2014.
A major since 1983 the tournament has a rich history of high quality winners, but it also throws up some great stories too – Morgan Pressel becoming the youngest winner of a major in 2007 and Sun-Young Yoo winning from nowhere in 2012, for example.
It is also well known for the tradition of the winners (plus caddie, friends and family) jumping into the pond around the final green. It's an inadvertently comic tradition which has seen Pat Hurst paddle (because she couldn't swim) and Stacy Lewis' mum rushed to hospital with a leg injury.
On the course we might be in for a treat this year with so many of the world's finest, and most popular, players in superb form. But, as with the men, there is a notable exception: whilst the Masters will miss the Tiger roar, the Kraft Nabisco will miss the lion roar of Suzann Pettersen.
Sky has live coverage of all four days.
The course
The Dinah Shore Tournament course is a typical Californian resort course, but it is also common for the rough to be thicker than we'd see at, for example, the Bob Hope Classic/Humana Challenge. That said, Inbee Park won in 2013 with a 15-under-par total, the third time in four years that the winner was double figures under par. Bold, aggressive play is called for, with wild shots penalised.
The leading contenders (and SkyBet odds)
Inbee Park (6/1): This time last year the 25-year-old Korean claimed a first victory in this event. Later in the year she won the second major, then the third, and when she led the fourth, the Ricoh Women's British Open, halfway through the first round she was on the brink of completing the Grand Slam. But she struggled with the media attention at St Andrews and slipped back through the pack. For a few months afterwards she lost the consistency which had thrust her to the world number one spot but she has reeled off seven top ten finishes coming into this week. Has she come to terms with the pressure?
Stacy Lewis (7/1): The 29-year-old is a cussed character on the golf course, as you would expect of someone who has overcome horrendous back problems to hit the top of the world rankings. Back in 2011 she won this event, her first official title on the LPGA, and she added another major at St Andrews last year. Never to be underestimated. Only one of her last 17 completed events hasn't resulted in a top eight finish. Has turned herself into a magnificent putter.
Karrie Webb (12/1): The 39-year-old is nothing short of a legend of Australian and ladies golf. A seven-time major winner (two times in this event) she arrives in California having won twice again this season, just when most people thought it had become a youngster's game. She can grind and she can shoot low; the all-round golfing package.
Anna Nordqvist (16/1): It's not always the case that hard work reaps rewards, but it is always nice when someone dedicated to long hours lifts a title and, after a five year wait on the LPGA, the 26-year-old Swede didn't lift one, but two. Her very first title, back in 2009, was a major (the LPGA Championship) and her confidence is unlikely to have ever been so high as this week. In her last four visits to Mission Hills she has collected three top ten finishes.
Lydia Ko (20/1): There is something a little bit special about this 16-year-old. It's not just that she became the youngest winner of a professional event (when 14), or the youngest winner of an LPGA event (aged 15), or that she defended that title successfully, or that she was an amateur when she achieved all of this. Nor is it the fact that she was second in the last major played (the 2013 Evian Championship). What really stands out is that she accomplishes all of this with a freshness of spirit that is in huge contrast to so many other teenage prodigies, who seem so horribly weighed down by parental, management and media responsibilities. Long may it continue.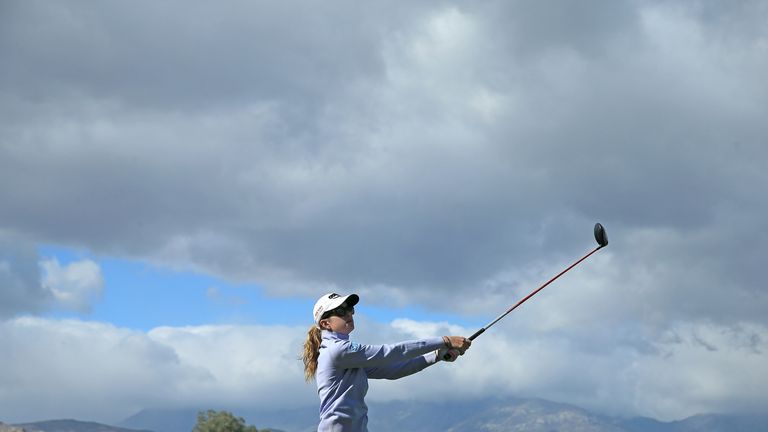 Paula Creamer (25/1): Her victory in the 2010 US Open was supposed to herald her move into world class and yet it never quite happened. But last year she found love and this year she finally found another win, her first since that emotional moment at Oakmont four years ago. The good news is the Californian has a strong record in her home state, the bad news is that she has multiple major top ten finishes – but never once here.
Azahara Munoz (22/1): After her heroics in the 2011 Solheim Cup the 26-year-old Spaniard was galvanised and the same has happened since she helped Europe defend the title at the end of last year. She has finished runner-up three times in her last nine starts and has the game to contend in a major sooner rather than later.
Shanshan Feng (40/1): She was the first Chinese winner of a major title, the 2012 LPGA Championship. It made her a star back home and towards the end of last year she began to come to terms with the added pressure, gaining another two victories on the LPGA. She played some superb golf in late 2013 and although she hasn't started this term in that nick she was much better last week prior to a rusty final round.
Conclusion
It is easy to make a case for so many of the stars mentioned. Inbee Park and Stacy Lewis have major championship wins and stunning consistency in their favour.
Karrie Webb, Anna Nordqvist and Paula Creamer are players reborn this year.
Lydia Ko is surely waiting to notch another golfing record, this time related to a major title, and Azahara Munoz's form is superb.
It would be no surprise if one of these golfers claimed the title, except that it is not unknown for the event (and, indeed, the ladies majors) to throw up some unexpected winners, plus the fact that previous winners have often failed to display great form going into the event.
From a purely betting perspective there is something else to take into account – the prices on offer.
None of those mentioned excite when about to put money down, they just don't represent any value.
Which brings us to Shanshan Feng. If her first 54 holes last week are a sign that she is back to the form she showed at the end of last year (and much of the last two season) then 40/1 is a much more attractive option.
And here's a leftfield pick – the veteran Korean Se Ri Pak.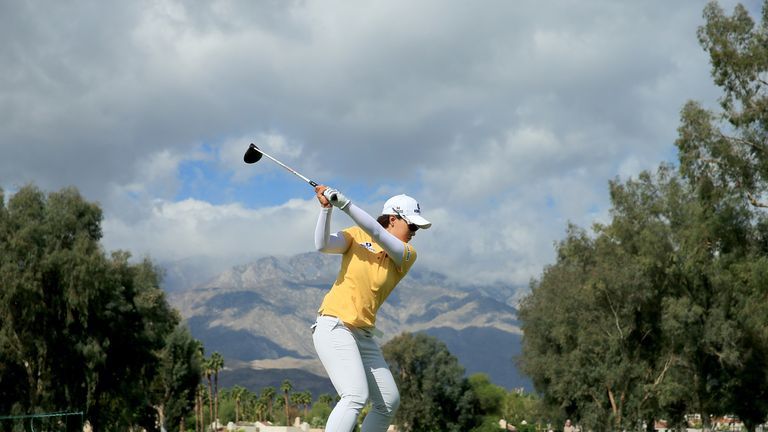 She is the darling of authors who write about nurture and inspiration, having motivated an entire generation of successful Korean golfers and the 37-year-old has already won three of the five majors. She wants another. 
She was fourth in the Evian Championship towards the end of last year so came up short there.
But winning this week would be a Grand Slam of sorts (based on the "old" four and overlooking that she won the British before it became a major). Nitpicking the ins and outs are largely irrelevant because all that matters is that Pak has it in mind and wants it.
She was sixth last week and has no less than 12 top twenty finishes in this event. Add her to the staking plan.
Best bets
1 pt e.w. Shanshan Feng at 40/1 (1/4 1,2,3,4,5)
1 pt e.w. Se Ri Pak at 66/1 (1/4 1,2,3,4,5)