The Masters 2014: Colin Montgomerie answers your questions ahead of Augusta
Sky Sports pundit talks iconic Georgia course, Tiger and Rory
Last Updated: 10/04/14 9:04am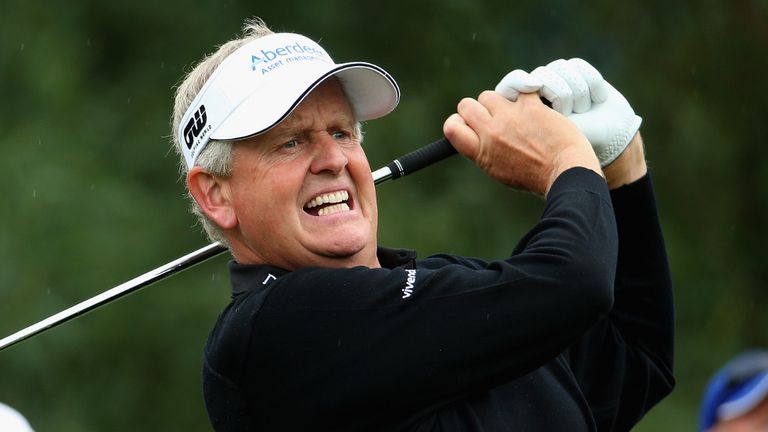 While the likes of Rory McIlroy, defending champion Adam Scott and 2012 winner Bubba Watson pursue the Green Jacket at Augusta, Sky Sports' commentators and pundits will detail the action.
Among our experts will be Colin Montgomerie, who won the European Tour's Order of Merit a record eight times, and finished in the runner-up spot in Majors on five occasions.
Monty's best finish at The Masters was a tie for eighth in 1998 – the year Mark O'Meara prevailed – but he knows the contours of the iconic venue extremely well having made 15 appearances there.
So, ahead of this year's showdown – which will be live in its entirety on Sky Sports 4 – Colin answered questions posed by skysports.com readers on all things Masters, including the course, his most memorable moments from the tournament and Tiger Woods.
So read on for his answers – and find out why he is confident about his own game as he settles into life on the Champions Tour in the States…
I'm a big fan of yours, Monty, and the way you played as a strategist on the course. My question is that considering we play the other three Majors on different courses, do you think Augusta provides the least-difficult challenge strategy-wise for the top players? Patrick
MONTY SAYS: That is a good question, Patrick. People get to know how to play the course eventually and that's why you tend to get similar type winners and Phil Mickelson and Nick Faldo winning it three times, and Bernhard Langer, Seve Ballesteros and Jose Maria Olazabal twice. It is easier to plan strategy as you almost know what you're doing before you get there and so it is the least demanding. However, while you would like to see different winners it shows these guys have perfected the strategy – and that others never do.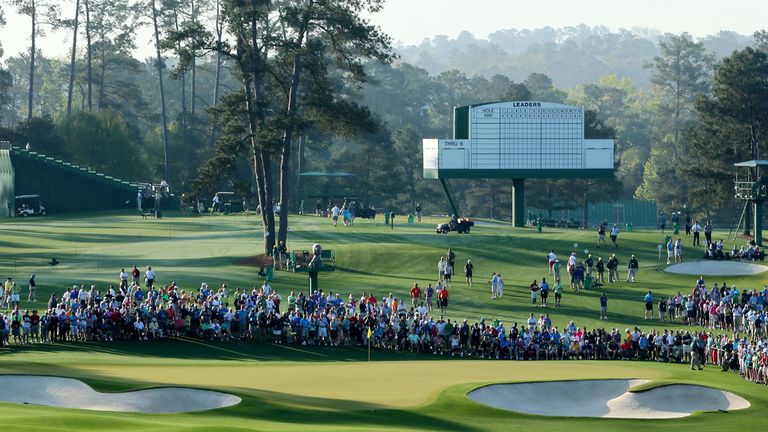 What were your first feelings when driving down Magnolia Lane and stepping foot onto the golf course? Karl
MONTY SAYS: It's a bit like arriving at St Andrews, to be honest, as it is the American tradition. It is a very, very different experience and you feel like: 'Wow, I am here I have arrived at the Holy Grail'. Driving down Magnolia Lane is very special and I look forward to going there every year and when you get to Atlanta Airport the hairs on the back of your neck stand up in anticipation of where you're headed.
What is your biggest Masters regret? Mick
MONTY SAYS: I finished second at the three other Majors but only a best of eighth at The Masters so I do have a slight regret and that's that I wasn't aggressive enough with my putting. I was always defending on the green when I should have been more attacking. I should have realised that, okay, I might have had a worse finish but, at the same time, an opportunity to finish higher. You can't two-putt your way around Augusta like I did as that's not good enough.
I feel the Europeans are coming in as underdogs but if Justin is fit and healthy, he could win.
Colin Montgomerie
Hi Monty, I am your No. 1 fan. What are your most memorable Masters moments and why? Christina
MONTY SAYS: The most memorable Masters I played in was in 1997. I played with Tiger Woods in the third round as he won his first Major and it is an experience I will never forget. But in terms of watching, I would have to say a year earlier when Greg Norman and Nick Faldo battled for the title. In a course-management and mental-strength sense, the way Nick came back from six shots behind to win by five was amazing. It was an incredible turnaround.
Do you think Tiger Woods will ever win the Masters again? Chris
MONTY SAYS: I think Tiger will win another Major but whether it's at the Masters or not I don't know because there is a lot of pressure on him there at a venue which you feel suits him most. But will he win another five Majors and beat Jack Nicklaus' record of 18? No.
Which Europeans do you think we should be looking out for at Augusta this year? Daniel
MONTY SAYS: It has been a difficult year for European players – Justin Rose hasn't won, Henrik Stenson hasn't won and neither has Lee Westwood – so I feel our guys are coming in as underdogs on this occasion. However, if Justin is fit and healthy, he is the one that could win.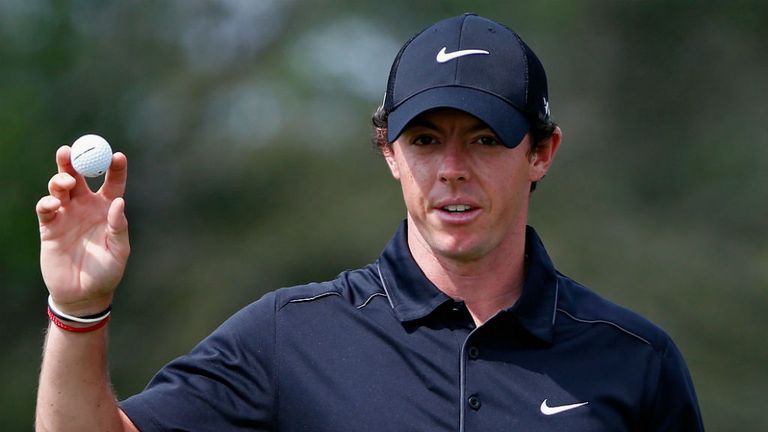 Do you think Rory McIlroy is a better player than the one that struggled at Augusta a few years ago? Mark
MONTY SAYS: Rory is much, much better. He has matured, improved as a player and will not make those mental errors he made a few years ago when he was in contention and leading. If he is in contention on the back nine this year, I would expect him to go on and win.
Hi Monty. There have been plenty of shocks on the PGA Tour this year, so do you think we'll get a real outsider pulling on the Green Jacket in 2014? Peter
MONTY SAYS: There is a definite chance. Of the top 20 in the world only four have won an event this season – Zach Johnson, Bubba Watson, Sergio Garcia and Jason Day – so I think you could find a shock winner or guys like Day and Matt Kuchar who have not won a Major before.
Are you pleased to have seen Adam Scott bounce back from losing the Open in 2012 to become not only a Major winner but a perennial Major contender? Ashley
MONTY SAYS: I am. Adam is a very nice fella and took defeat at the Open Championship, at Royal Lytham, really well. It was because of the way he took defeat at the Open that he was able to come back and win the Masters so well – and it would surprise nobody if he repeated his victory this year, even though he will have to get over his disappointment of not winning the Arnold Palmer Invitational.
How is your form at the moment? Are you loving life on the Champions Tour and have you set any goals? Matt
MONTY SAYS: I am doing okay I have had five top-10s in a row and a 62 the other week is not bad around any course. I am looking forward to the tournament after the Masters which is in Atlanta and I am also looking forward to getting the first win under my belt as I will gain confidence from it. I am really enjoying the Champions Tour as it is competitive on the course and not so competitive off it.
Catch all four days of The Masters, live on Sky Sports 4 and for news, views, videos, features and more head to our offical Augusta microsite.