Masters Breakfast: Join Rob Lee, Andrew Coltart and David Howell as they digest the action
Load up with your daily portion of 'Masters Breakfast' to digest the best of the Augusta action.
Last Updated: 08/04/14 3:12pm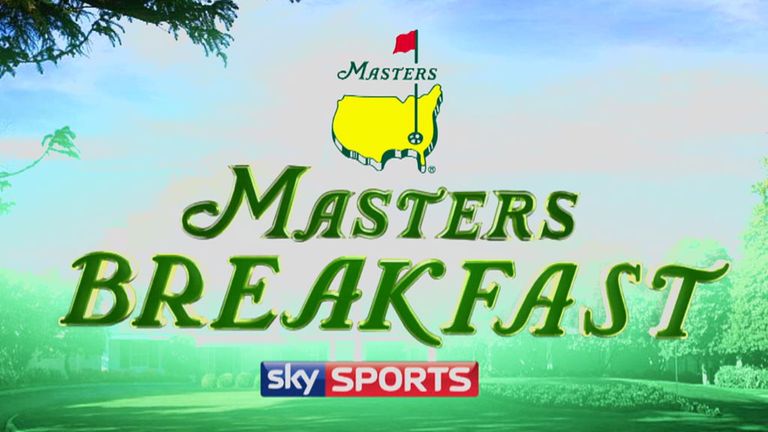 Digest the best talking points, biggest stories and crucial action from Augusta - plus a healthy portion of analysis - in the company of Sky Sports golf expert Rob Lee and his two guests, Andrew Coltart and David Howell.
The first sitting starts on Thursday with a three-hour special on Sky Sports 4 when Rob and the guys will reflect on the par-three Championship and preview what promises to be four days of enthralling action.
There'll be plenty of opportunities for you to have you say - via email and on Twitter @SkySportsGolf - and Andrew and David will break down the key shots and crucial moments with the help of the Shot Centre, giving you unrivalled insight into the games of the golfing greats.
But - as ever with golf - don't expect it all to go to plan!
"We're looking forward to bringing you a comprehensive look at all-things Augusta as well as having some fun on the Shot Centre," said Rob, before flagging up a potential injury problem.
"It has been really enjoyable the last few years, particularly as I've hit some good shots, but I'm touch and go this year after suffering from tennis elbow, but don't worry, my guests are in perfect working order and the banter will be flying.
"Either way, there will be insightful analysis after each round and we'll also have a go at predicting what might happen that coming night."
'Masters Breakfast' begins on Thursday at 9am on Sky Sports 4 and is repeated on the same channel at 2pm.