US Open: Tournament now less strict and more fun, but how will Pinehurst play?
Par no longer seen as crucial since 2004 event at Shinnecock
By Bruce Critchley
Last Updated: 09/06/14 11:13am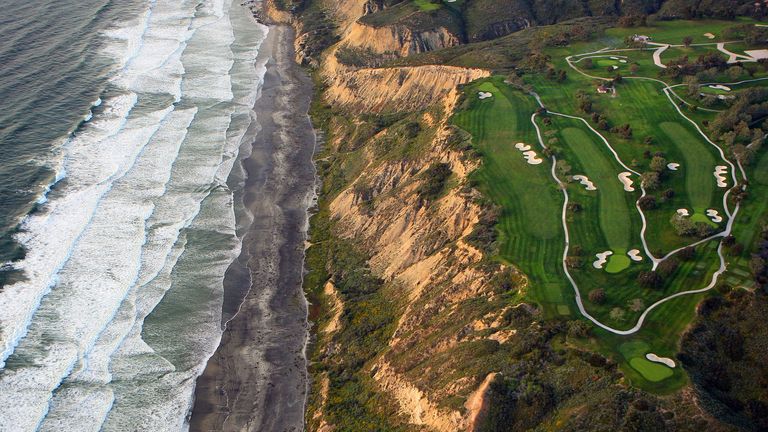 The term 'Major' in sport is very much an American expression, and a predominantly golfing one at that.
Before the last war American golf had as many as six Majors, with tournaments like the Western Open in Chicago and the Los Angeles Open tucked in there along with the US Open and the Masters.
It was, therefore, with reluctance – and then only because Arnold Palmer started to talk about it – that they even contemplated 'our' Open Championship joining 'their' elite club.
Palmer resurrected the idea that there could be a Grand Slam in golf – a term not used since Bobby Jones won his four great tournaments in 1930 – but including the USPGA and Masters rather than the Jones' two Amateur Championships.
Staying true to Jones' achievements, there could only be four and because of Palmer's endorsement of links golf, one had to be British.
That sat a bit uncomfortably with Americans, who have never taken kindly to anything important taking place in their sporting calendar outside America, but in the 1960s what Palmer wanted, Palmer usually got.
Even before that the USGA, the custodians of the US Open, were mindful that their premier event lacked that something special that would set it apart from the rest – after all, The Masters had Augusta, The British Open had links golf and the USPGA was match play.
Certainly they tended to play their Championship on the great old country clubs along the eastern seaboard and central United States, but the predominance of parkland golf in all tournaments meant they had to make sure they put on the A-Level paper of that form of golf.
Post war Ben Hogan was the dominant force in US golf. True, there was Sam Snead and Byron Nelson, but Hogan was the top of the tree.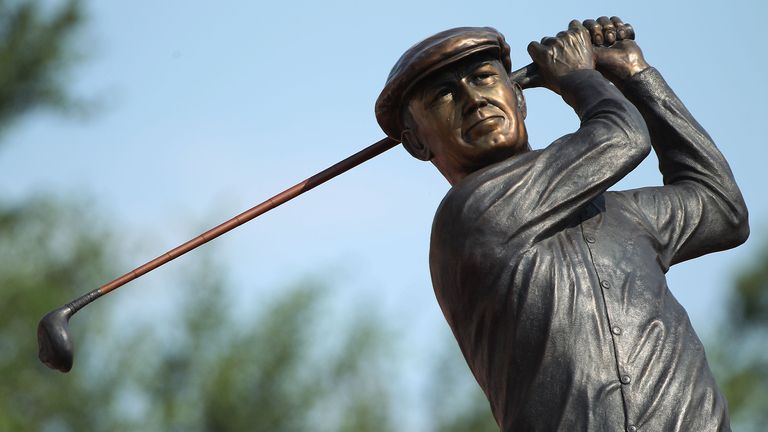 Around the late 1940s, to ensure they regularly got a top-class winner, the USGA started to set up their Open Championship courses around the skills and style of Ben Hogan; long, hard, difficult courses that only favoured those with the best game from tee to green. Hogan didn't disappoint. From 1948 he won the US Open three times in four years and again in 1953.
Hickory
Thereafter the US Open assumed the mantle of the 'Toughest of the Four Majors', something it didn't even start to relinquish until quite recently. That Championship became the defender of Par as the standard of excellence: break Par and in all likelihood you would win the Championship.
They still liked the kudos of using America's great old courses and to match these two aims, that meant 'doctoring' the courses designed in the hickory shaft and feathery golf ball era.
With the passage of time, greater plastic surgery came up against equipment evolution and players with untold levels of fitness.
Bruce Critchley
In came Robert Trent Jones, the only well-known golf course architect from the pre-war years, to breathe fire and brimstone back into these staid old ladies.
For more than 20 years Jones would take his surgeon's knife to courses such as Oak Hill in Rochester New York, Oakland Hills in Detroit and Congressional in Washington and give them teeth their original designers – quite often Donald Ross, the genius behind this year's masterpiece at Pinehurst – had never envisaged.
But with the passage of time, greater plastic surgery came up against equipment evolution and players with untold levels of fitness. Par on these ever older courses became indefensible; particularly as a culture of preservation and restoration of America's great old courses replaced that of savage alteration for championship purposes.
The crunch came in 2004 at Shinnecock out on Long Island. One of America's very oldest courses and a venue for the Championship back in 1898, it was brought back into the fold of the US Open in 1986. Both then and in 1995, championships held there were deemed a success and nine years later it came again.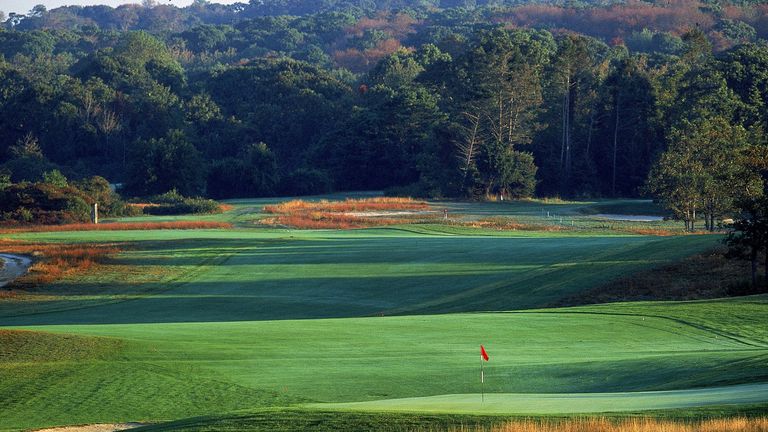 What the USGA could not contemplate was having its Championship played on a course where the par was less than 70, yet a score of par over 72 holes was still seen as sacrosanct. Shinnecock had four short holes so at least two of the remaining 14 holes had to be par 5s.
Holes 5 and 16 were so designated, even though, on a calm day, virtually the entire field could reach both in two shots. This was like giving the best players in the world a two-shots-a-round start. Bone hard and lightning fast greens became the only fig leaf and on the Sunday morning disaster struck.
Slipped
The short seventh has a sharply sloping green and the first few groups through found they could not stop the ball on the putting surface; the average score of those early starters was over six shots, against a par of 3.
Play was stopped, the green 'syringed' – an American expression for lightly watering – and players then invited to carry on, a set of circumstances that flouted several basic tenets of the game, not least what about all those who had had to play that hole before it was watered.
The USGA always maintained it was the only course open to it, there were dark mutterings about a conspiracy within the club, but time healed most of the wounds. But from there a slavish adherence to par has slipped off the radar.
Wit and humour was introduced into US Open courses' set ups, nowhere better demonstrated than at Torrey Pines in 2008, with a driveable par four – mind you the punishment for missing was severe.
Then at Congressional in 2011 Rory McIlroy set an unheard-of 16-under-par. Order was restored in 2012 & 2013 with +1 being good enough to win at The Olympic Club in San Francisco and the old and revered Merion.
This year, though, who knows what will happen? In the cause of restoring old masters to their former glory, Pinehurst has been stripped of all its rough and the penalty for missing what have become wide fairways is ending up on hard pan dotted with fescue grasses and scrub.
Will the iconic Donald Ross greens save the modesty and reputation of Pinehurst No. 2 or will the record books be changed forever? What is certain is that the eternal stern face of the US Open is gone; risks have been taken and this year's Championship is awaited with bated breath.