Payne Stewart: Sky Sports looks back on legend's 1999 US Open win at Pinehurst
Last Updated: 10/06/14 7:16pm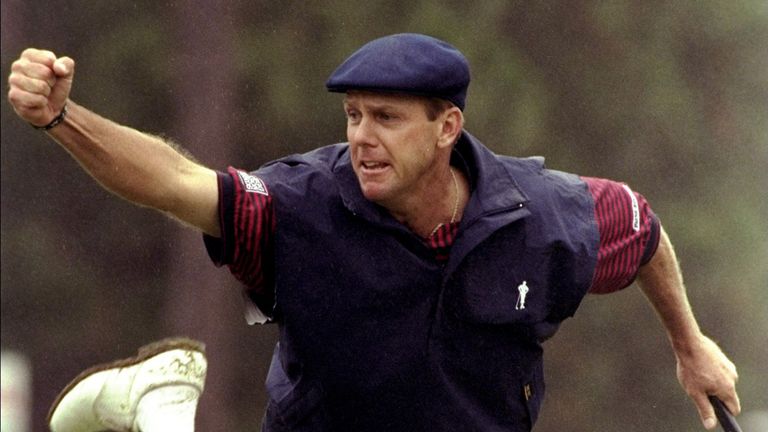 Payne Stewart won three Major championships – but that is just part of his legacy.
The American's life came to a tragic end in 1999 when, just four months after he won the US Open at this year's venue Pinehurst, he was killed in a plane crash.
But Stewart will forever be remembered and ahead of the US Open, a tournament which defined the popular Missouri golfer's career, Sky Sports will pay tribute to him.
Our special documentary, entitled 1999 US Open: One Moment in Time, will detail Stewart's victory from 15 years ago, when he fended off the challenge of Phil Mickelson, sealing his triumph with a stunning 15-foot putt on the last of the 72 holes.
But it will also look at the imprint Stewart, who also won the USPGA Championship at Kemper Lakes on 1999 and the 1991 US Open at Hazeltine, left on the game of golf.
So tune in as we recall the life of a legend.
Watch One Moment in Time, 9.30pm, Wednesday, Sky Sports 4 or catch one of the repeat showings: 6am Friday; 11am Friday; 12pm Saturday; 2pm Sunday (all on Sky Sports 4)