US Open 2014: Phil Mickelson win would complete emotional circle, says Simon Veness
By Simon Veness
Last Updated: 11/06/14 9:14am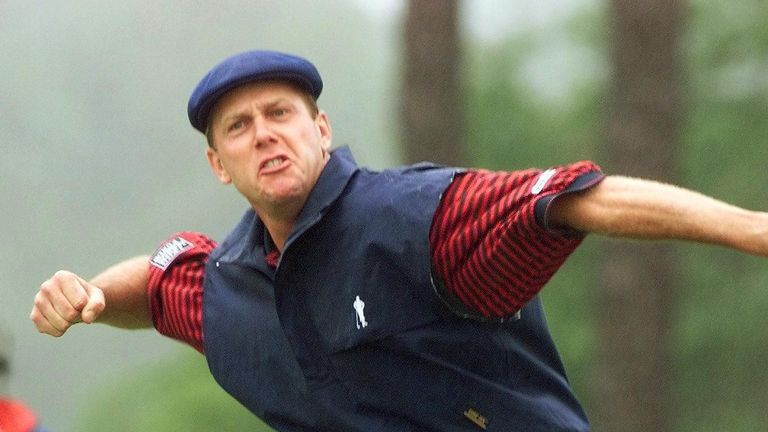 It's easy to get excited about a major sports occasion. There is an energy, a basic frisson of anticipation that is impossible to ignore and thrilling to contemplate. In many ways, the expectation of the event can be bigger than the event itself.
The Super Bowl is a typical example – seven full days of working out the match-ups and analysing the two teams to the nth degree, and then the Denver Broncos go out and lay an ostrich-sized egg (with apologies to the Seattle defence for an ostrich-sized egg-cover).
But every now and then, the sporting stars align to provide something that has both substance and promise, a rare combination of genuine excitement and spine-tingling possibility. Especially the spine-tingling bit. Such is the case with this week's US Open. You've probably caught a little of the essential anticipatory thrill of it already, with a keen-eyed build-up that is surprisingly hype-free – and story laden.
There are just so many ways to look ahead to four days of world-class golf – all live on Sky Sports 4, from 2pm on Thurs and Fri, and from 5pm on Sat and Sun – you almost don't know where to start (although I know where we'd like to finish).
Anticipation
So, instead of trying to capture the essence of the 114th Open over the wide, open acres of the Pinehurst Resort and its fabled No.2 course, I decided to let my usual prism of TV viewing become the all-seeing eye, the wide-angled lens of enlightenment.
In this case, it is the Golf Channel, which is in the midst of a stunning 75 combined hours of live coverage that come on top of 19-plus hours of pure tournament screening from main channel NBC.
By way of explanation, the Golf Channel is an NBC satellite, cable-network strand of the growing Comcast multi-media empire. Dating back to 1995 and co-founded by none other than Arnold Palmer himself, it moved from Alabama to here in Orlando a few years back and, as you would expect, devotes itself 24/7 to the sport of golf.
By a curious coincidence, Comcast – via NBC – also own the theme parks of Universal Orlando, where we are also counting down this month to the opening of The Wizarding World of Harry Potter – Diagon Alley, the second part of Universal's Potter-verse that is set to raise the bar, significantly, in theme park entertainment terms.
So here in Orlando, we can readily recognise a sense of keen anticipation when we see it. And we are currently viewing it in huge, technicolour detail (and there isn't a wizard's wand involved anywhere). Thanks in large part to the Golf Channel, we are positively bristling with the latent potential for Pinehurst, agog at the accumulation of storylines that are ready to carry us off into a golfing nirvana.
Drama
But don't just take my word for it. Someone right at the middle of things, with his finger on multiple pulses, is Adam Hertzog, the Vice President of News and Studio productions for the channel in question, and he is equally energised at the prospects.
I managed to catch him in a rare quiet moment on Tuesday evening after he had coordinated another eight solid hours of live preview coverage, including the star-studded practice round featuring Phil Mickelson and Rickie Fowler against Jordan Spieth and Open rookie Justin Thomas.
And Adam was positively bursting with the "terrific" stories in store. He told me: "I am struggling to think of another Open that is so full of storylines as this one. Coming from ESPN's golf team, I'm fairly well versed in the sport. One of the hardest weeks I've ever worked was at the '97 US Open at Congressional (when Ernie Els edged out a desperately unlucky Colin Montgomerie), which came on the heels of Tiger's amazing debut Masters. So I've seen my share of golf drama.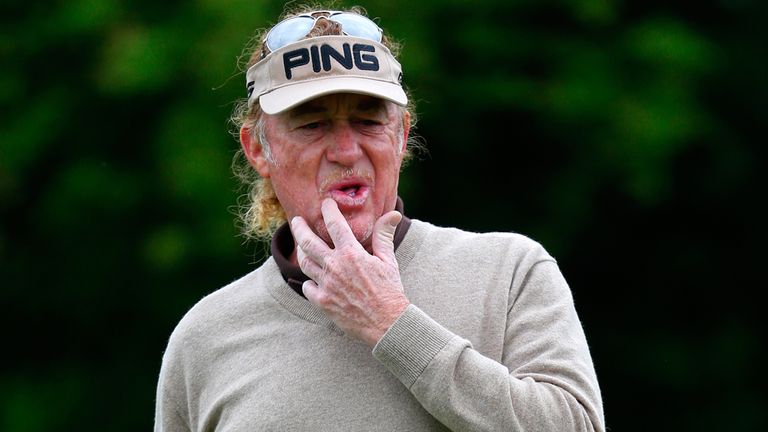 "But this week has the potential to top them all. It is just packed with terrific stories, the kind that make you wake up each day eager to get to work. We have over 100 people on site and we'll need every one to stay on top of things this week.
"It all starts with the course. The great thing about golf is that it is different from other sports where the field of play doesn't change. It is the same court, the same football field or the same baseball diamond, but not in golf. The field of play changes for every US Open and Pinehurst is giving us is the chance to make the course a character, a player in the overall drama.
"The renovation of this masterpiece of a course is a massive story to start with, and that's before you get to the actual players involved. There will be huge interest in Phil Mickelson's bid to complete the Grand Slam, while you also have Bubba Watson bidding for a second Major in a row and arguably the hottest player around.
"And then there's Rory McIlroy, and Jordan Spieth, the return of Jason Day and Adam Scott, the massively under-estimated world No.1. We have Dustin Johnson, who has been so close in the past, and Miguel Angel Jimenez, who is simply the most interesting man in golf. We are overloaded with great stories."
Oh, and there's also the little matter of Justin Rose, who just happens to be the reigning champion and is in danger of being completely overlooked in the rush to acclaim Pinehurst in all its throwback glory, in a country that will be positively willing Mickelson to win it.
History
But it's understandable. As I said last week, if there is one thing the US Open does well, it is history, and no-one has US Open history quite like Phil. This will be his 24th outing in this event, including a record SIX runner-up finishes.
He was the runner-up to Rose last year (of course). He was tied for second in 2009 and 2006, and also finished agonisingly just off top spot on his own again in 2004 and 2002. And, in discussing this particular piece of Open history, Hertzog drops the BIG issue into the conversation: "Of course, the shadow of Payne Stewart still looms over this place."
Ah yes, Payne Stewart. If you want to seriously tweak the heart-strings of golf followers everywhere, you just need those two words.
When the Open was also held in North Carolina in 1999, a young Mickelson was beaten out in the most poignant fashion by the brilliantly in-form Stewart, who would lose his life four months later in a tragic Learjet accident, which fatally lost cabin pressure en route from Orlando to Dallas and crashed in an empty field in South Dakota, killing all six aboard.
The Golf Channel fittingly aired Payne, an emotional anniversary tribute to Stewart's Open victory this week, potentially completing a 15-year circle from Stewart to the man he beat on that occasion, who is now such a fan favourite he would surely waltz his way to this elusive title if simple popular opinion carried the day.
And Hertzog is not at all abashed to admit: "For all the terrific storylines on offer, the one thing we would most like to see on Sunday evening would be Phil in contention. There would be such a buzz about the place if that happened. You just have to think things might just be lining up for that big Grand Slam finish."
Could it be too much to ask? Could the sporting gods truly have a Hollywood finish in mind for the 43-year-old lefty who already has five Major titles under his belt, but none of them with the USGA seal on?
With apologies to Justin, and Bubba, and Adam, and even Jordan, this is not their time. This is about completing the circle, in every sense.
And, somewhere, somehow, you hope the spirit and soul of Payne Stewart might just finally usher the player he beat 15 years ago into the winner's enclosure at the 24th time of asking. It would be the ultimate in fitting finales, and a chance for the families of both Mickelson AND Stewart to celebrate.
Watch One Moment in Time - our Payne Stewart special - at 9.30pm, Wednesday, Sky Sports 4 or catch one of the repeat showings: 6am Friday; 11am Friday; 12pm Saturday; 2pm Sunday (all on Sky Sports 4).