US Women's Open 2014: A preview, player profiles and best bets for Pinehurst
Last Updated: 18/06/14 8:22am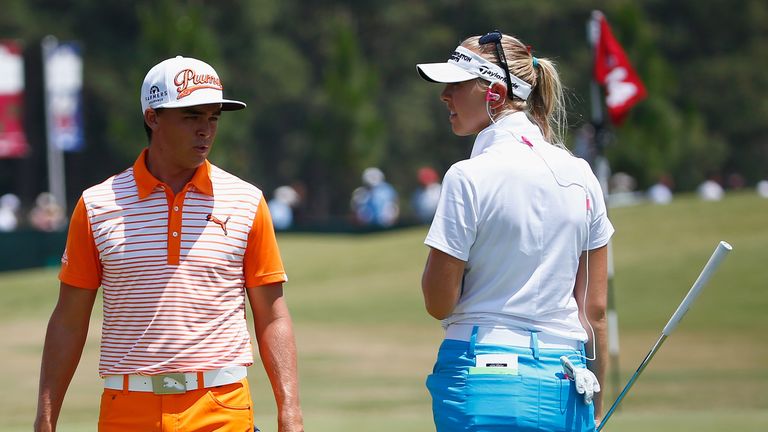 When it was first announced that the US Women's Open would be played back-to-back with the men's tournament, on the same course, there was widespread excitement.
There seemed no downside, only huge potential for showcasing the women's game.
But earlier this year it was clear that doubts had begun to emerge. The USGA executive director Mike Davis met with LPGA members to address them and risked the wrath of some by making a joke in response to their fears of a course full of divot holes at the end of two weeks of intensive championship use.
His tone may have been misguided on that occasion, but he is insistent that the USGA feels the opportunities of this unusual arrangement far outweigh the risks.
And it's possible to argue that before a ball has even been hit this week the USGA has been proved correct because on the final day of action for the men the presence of the women watching and/or practising became a big story on TV, in print and on social media.
Already the US Women's Open was attracting attention it had never received in the past.
What we now have is the exciting prospect of seeing what the women can do on a course the men, with the exception of Martin Kaymer, found so difficult.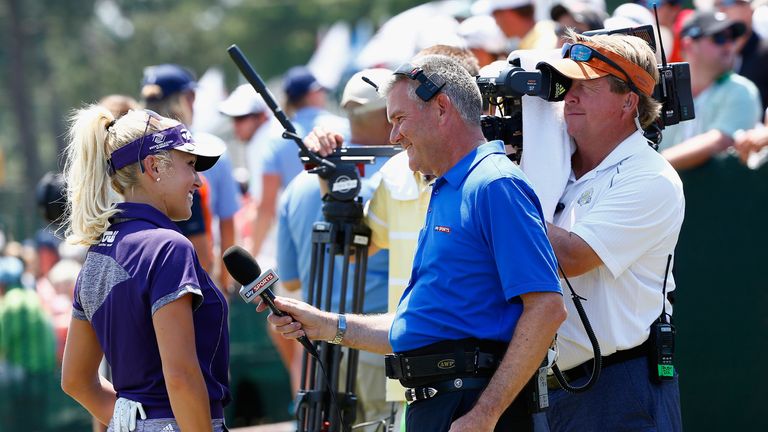 It will not represent an exact parallel, but it will be intriguing for anyone who is genuinely interested in the art and craft of playing golf. Will one of this week's field trounce the field in the manner of Martin Kaymer's supreme performance? Or are we set for a thrilling finish of another kind?
Sky Sports has coverage of all four days.
The course
As discussed above we have a totally unique situation this week - we know exactly how Pinehurst No 2 will play because we've just seen the men tackle it. 
Ahead of Martin Kaymer's victory there was much talk about which other courses the new Pinehurst challenge (no rough, sandy waste ground, shaved run-off areas around the greens) would resemble. Three venues kept cropping up, but how did they fare? 
St Andrews? Well, Kaymer certainly has a superb record at the home of golf and so too does Henrik Stenson, who contended.
Royal Melbourne? Jason Day, Adam Scott and Matt Kuchar were all top four there in the 2013 World Cup and all made the top 12 last week.
Sunningdale? There's even reason to believe this comparison has some credence because Brooks Koepka, a surprise package last week, won (with some ease) the Open Qualifying event there last June. 
And the good news is that the LPGA has played all three courses in recent years. Pinehurst No 2 is also, of course, a Donald Ross design and two of those have been used for recent US Women's Opens - Interlachen in 2008 and Broadmoor in 2011.
No Charley Hull?
One of the new stars of the ladies game has fallen into a kind of exemption Bermuda Triangle.
She might be ranked 34th in the world and number one on the LET Order of Merit. She might also be a winner in Europe this year and have finished seventh in the year's first major, but none of that matters so instead she plays this week in the Allianz Ladies Slovak Open (and is 5/2 favourite with Skybet).
European qualifiers
There may be no Hull, but there are eight golfers who join the field via the first-ever international qualifier, held at The Buckinghamshire in May.
Leading the way from that group are young British trio Holly Clyburn (a winner last year in Holland), Amy Boulden (who was first in the qualifier) and Kelsey MacDonald (who followed Catriona Matthew's path to the pro ranks via Stirling University).
Matthew will head the entire British contingent alongside the newly titled Dame Laura Davies.
Youth
At the opposite end of the scale to ever-youthful Davies is the literally youthful Lucy Li. 
She is 11-years-old and won her sectional qualifier.
By seven shots!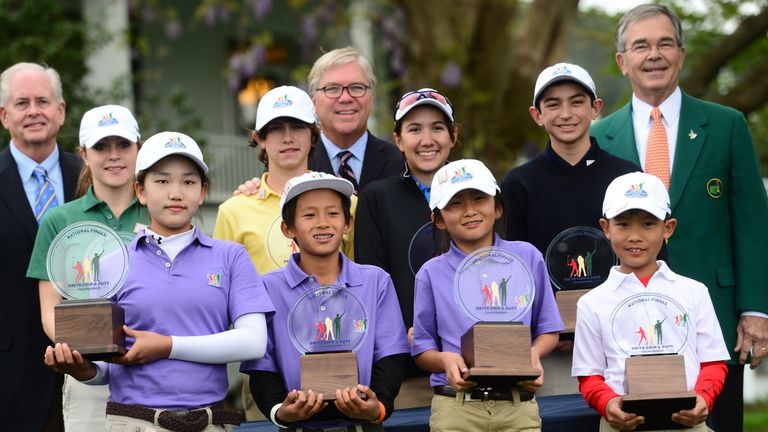 The leading contenders (and Skybet odds)
Inbee Park (13/2): The Korean broke through at LPGA level with victory in this event at Interlachen in 2008, but then had a career stumble before coming back stronger than ever. Two wins on the LPGA in 2012 kickstarted things and her consistency thereafter saw her rise to the top of the world rankings. She has since been usurped by Lewis, but this is one of her favourite events: she has two wins and just one non-top 10 finish from her last seven starts. Her magnificent putting will be a great asset this week.
Stacy Lewis (15/2): When Lewis made her way to St Andrews for last year's Ricoh Women's British Open she was good. Since then she has been superb, finishing in the top six 18 times in 22 starts. She won at St Andrews (a good pointer?) and she also won at Seaview earlier this month, a course Donald Ross re-designed. She was also third at Interlachen back in 2008, but that is her only top 10 US Open finish in seven starts.
Lydia Ko (14/1): Does anything faze the 17-year-old from New Zealand? Youngest winner of a professional event, youngest winner of an LPGA event, youngest defender of an LPGA title. She even thrived when attending the men's event last week, walking up to Sergio Garcia and getting a hug. She is fast closing on the top spot in the world rankings and has plenty of experience playing Melbourne sandbelt courses which might be a positive at Pinehurst. Although second at last year's Evian Championship, she has never contended in her other seven majors, but it is probably a case of when not if.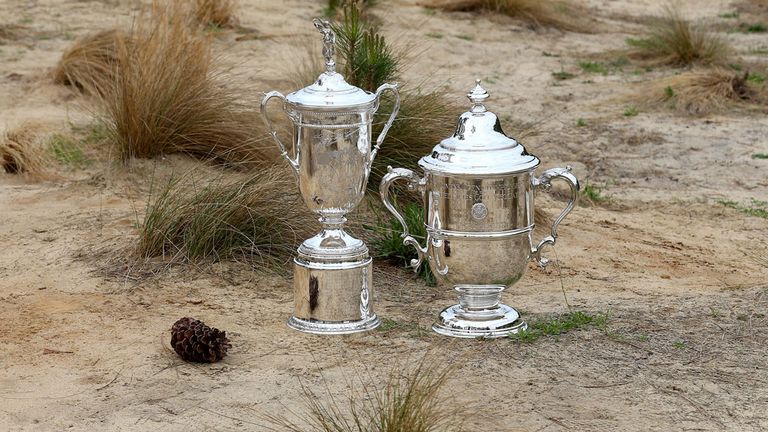 Suzann Pettersen (16/1): The Norwegian is in slightly improving form, but has not really hit the heights this season. A two-time major winner, she also boasts a remarkable record in the US majors with 11 top ten finishes in her last 22 starts. Feistiness and great ball-striking tend to be her specialities, fine touch on and around the greens less so, hinting that this week might not suit.
So Yeon Ryu (20/1): The 23-year-old is one of the lesser known Koreans, but it might not stay that way, with many in the game believing she possesses both the talent to reach the top and the personality to become a star. She announced herself at LPGA level with victory in the 2011 US Open at Broadmoor, since when she has been consistent, but added just one more win. Her three top four finishes in last year's majors reiterated that the big event suits her. Second at Royal Melbourne in 2012, she has a great chance this week.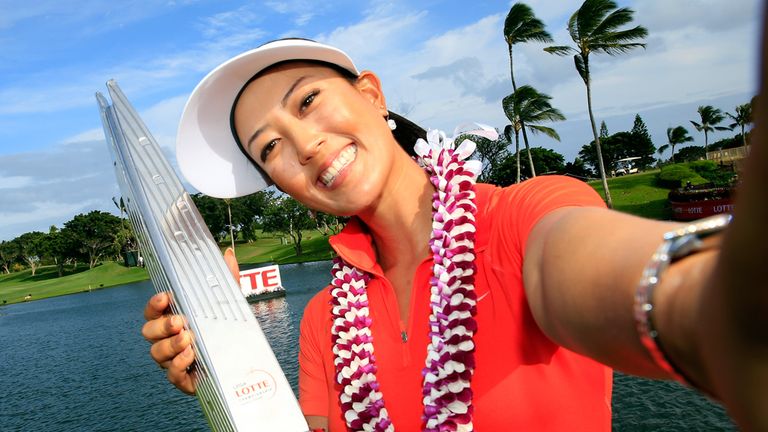 Michelle Wie (16/1): The Hawaiian star is still only 24-years-old, which seems remarkable given that it feels like she's been around for about 15 years. That's because she has been around for about that long - qualifying for a USGA event aged 10, making the cut in a major aged 13, playing on the PGA Tour at 14. Perhaps inevitably there have been ups and downs, but she is currently in great form and won for the first time in four years in April. The downside is a poor US Open record: she was third in 2006, but hasn't made the top 35 since then.
Paula Creamer (20/1): A winner early in the season thanks to a 75-foot eagle putt on the second extra hole at the HSBC Champions event, she has since lost a bit of form, but this event traditionally brings out the best in her. She missed the cut on debut in 2003, but since then has never finished outside the top 20. Moreover, in the last seven years, she has only once finished outside the top seven and was an emotional winner in 2010.
Lexi Thompson (14/1): Seven years after her US Open debut and still yet to hit 20! She missed the cut as a 12-year-old, but returned two years later and played all week. Since then has finished top 15 three times out of four and seems to have hit her straps in the majors, recording a third in last year's Evian Championship and winning this year's Kraft Nabisco, a victory which made her the second youngest women's major winner ever. 
Jessica Korda (50/1): The 21-year-old daughter of the Czech tennis player Petr is a two-time winner this season and could be suited to the Pinehurst challenge if Royal Melbourne is a form guide because she won the Australian Open there, her first LPGA title, at the start of the 2012 season. T19 as a 15-year-old back in 2008 on her US Open debut and was seventh last year.
Conclusion
It's hard to leave Stacy Lewis and Inbee Park out of the equation.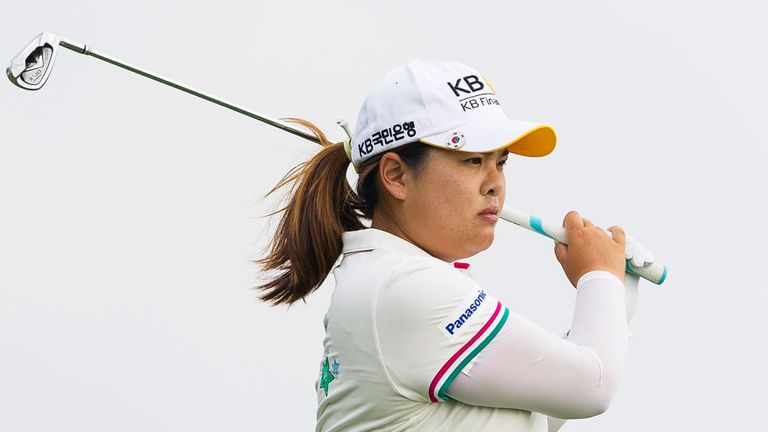 But the Korean makes the most persuasive argument, partly because she boasts a superior record in the event, but also because she closed out her last tournament - the Manulife Financial Classic - with a round of 61 to claim victory, her first on the LPGA since winning last year's US Open.
Crucially she credited her superb putting in that round with watching YouTube videos of her three majors wins last year. It was the secret to getting back in the groove and if Park is putting as she did in the first half of 2014 she will be hard to beat.
As usual there is a big bunch of players priced 22/1 and less so what becomes the deciding factor? Ultimately I'm swayed by So Yeon Ryu because the event suits her down to the ground and her major form is superb.
The downside is that she doesn't win as often as her relentless consistency suggests she should do, but the tough nature of majors, and this one in particular, play to her strengths.
Her coach told me at the 2012 Ricoh Women's British Open that her mental game is superb; that she has remarkable control of her emotions and is unflappable when faced by a brutal course.
Finally the price of Jessica Korda is too good to ignore. Back in 2008, as a 15-year-old she finished T19 in this event on a Donald Ross course. She was seventh last year (having fired her caddie midway through the third round, hinting at mental toughness).
Throw in two victories this year, the second at the end of last month, and you have a player who, were she a bigger name, would not be 50/1.
Best bets
2pt win Inbee Park at 15/2
1pt e.w. So Yeon Ryu at 20/1 (1/4 1,2,3,4,5)
1pt e.w. Jessica Korda at 50/1 (1/4 1,2,3,4,5)
Watch the Women's US Open live on Sky Sports 4, with coverage from 8pm on Thursday.