Tiger Woods is ready to return to action at the PGA Tour event at Congressional
Is Tiger going to be back with a bang at Congressional?
Last Updated: 24/06/14 11:49am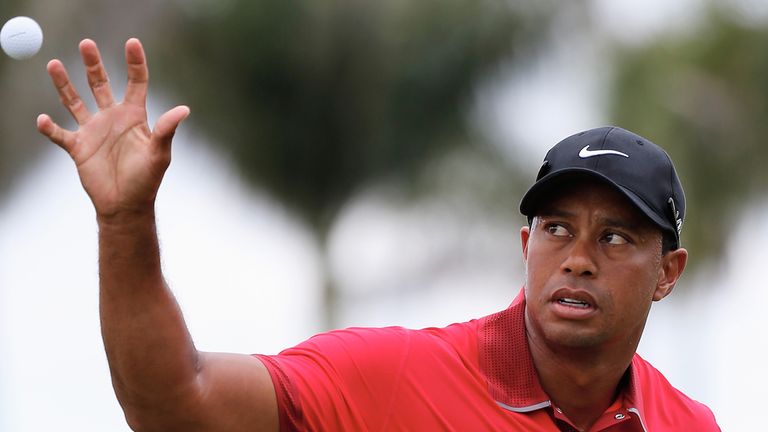 The eyes of the golfing world will be on Bethesda, Maryland this week as Tiger Woods makes a long-awaited return to action in a PGA Tour event.
The 38-year-old missed the Masters for the first time in his career having undergone back surgery on March 31 - three weeks after struggling through to a 28th-place finish in the WGC-Cadillac Championship at Doral.
Woods, winner of no fewer than 14 Majors, had seemed set to miss the entirety of the summer but surprised his fans by confirming on Facebook: "After a lot of therapy I have recovered well and will be supporting my foundation next week at the Quicken Loans National."
Mike Antolini, director of the Congressional event, said: "We're thrilled, obviously.
"Any time you get that call and Tiger is in your field, it's really the best news you can get. We're very excited for the fans, Tiger is a two-time champion and the tournament host.
"To be honest, we were prepared regardless for a good event. But our ticket sales, we think they're going to be increased with this news now."
Several high-profile rivals have welcomed the news of Tiger's return to the sport, with two-time Masters champion Bubba Watson stating: "No matter if he misses the cut, no matter if he just finishes middle of the pack, it's a great thing for golf that he's back. It means he's been rehabbing the right way and the doctors feel he's good."
Fellow Major winner Keegan Bradley added: "Every time he's in the field, the event is different. That might not be the right thing to say, but it's really exciting when he's out there. We need Tiger. The whole tour needs Tiger and golf needs Tiger."
So, will Tiger pounce from nowhere to steal the limelight once again? Or will the event prove an extension of his rehabilitation? Does this mean he'll play in the Open Championship from 17-20 July at Hoylake?
The answers to all your questions are just around the corner.