Sky Sports reviews golf in Costa Brava including Pro-AM spot at PGA Catalunya
Last Updated: 01/07/14 10:23am
A golf trip to Spain may seem almost run of the mill these days, but throw in a round at the Open de Espana Pro-Am with a Ryder Cup player and all of a sudden it puts a rather big edge on things.
A golf trip to Spain may seem almost run of the mill these days, but throw in a round at the Open de Espana Pro-Am with a Ryder Cup player and all of a sudden it puts a rather big edge on things.
The Costa Brava is becoming a real player in the golf travel market (the new high-speed train connecting Paris to Barcelona helps) and it's easy to see why with some many fine courses, great views and plenty of sea and sun to enjoy meaning the area can easily satisfy the holiday needs of the golfer and non-golfer alike.
In our gruelling four-day tour of the Costa Brava region, we took in four rounds across the region, sampling golf at Peralada, Girona and Golf D'Aro – with the jewel in the crown coming at PGA Catalunya which host Spain's national Open.
Ross Fisher would be our professional partner for what turned out to be a huge test for all concerned – and after previously playing the Stadium Course at the venue trying again under tournament conditions was a huge eye-opener to the fantastic job the green staff do in turning up the heat and transforming an already tough track into a brute!
PGA Catalunya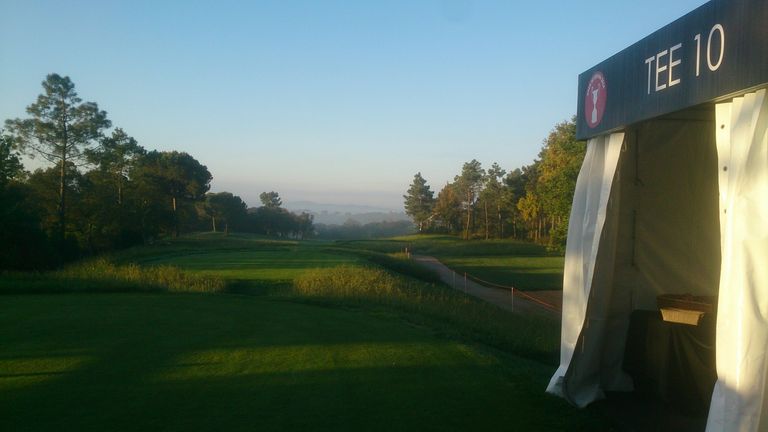 Regularly ranked among the top courses in Spain, PGA Catalunya hosted the Open de Espana this year and you can see why - with two great courses, a wonderful new practice area and a stylish imposing hotel on site it has all the requirement for a modern day European Tour event.
The new 2,000 square-metre practice area has everything you could wish for, including four bunkers with different types of sand from around the world – Augusta, St Andrews, Hawaii and Pebble Beach, while different putting greens have Bermuda, Bent, Poa and Paspalum grasses on.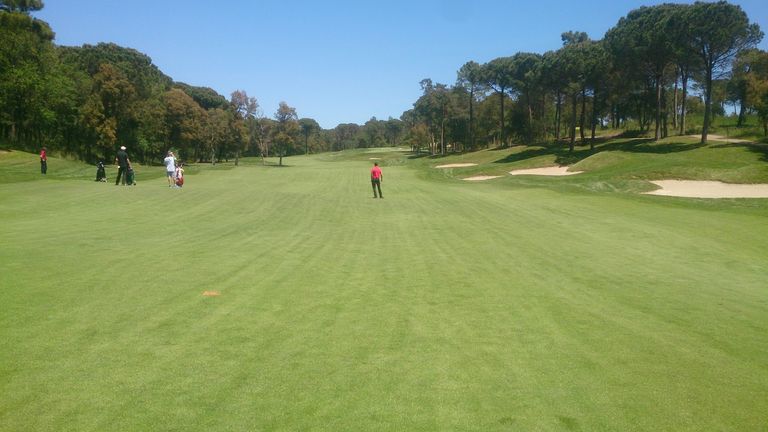 A wonderfully sweeping tree-lined track, the Stadium Course was at its toughest for our brave band of amateurs alongside Fisher, with the rough up and greens close to tournament speed it was no easy feat to try and rustle up the net birdies needed to score.
Later watching the tournament go to home legend Miguel Angel Jimenez in a playoff after scoring four-under did offer some solace that you were playing a proper course in proper professional conditions.
Facilities are top notch, as you'd expect, and it's great to see at first hand how Fisher and his new caddie Woody went about noting down yardages from every angle and subtle breaks in the rapid greens to prepare for the tournament at hand.
Go to http://www.pgacatalunya.com/golf/ for more.
Girona Golf Club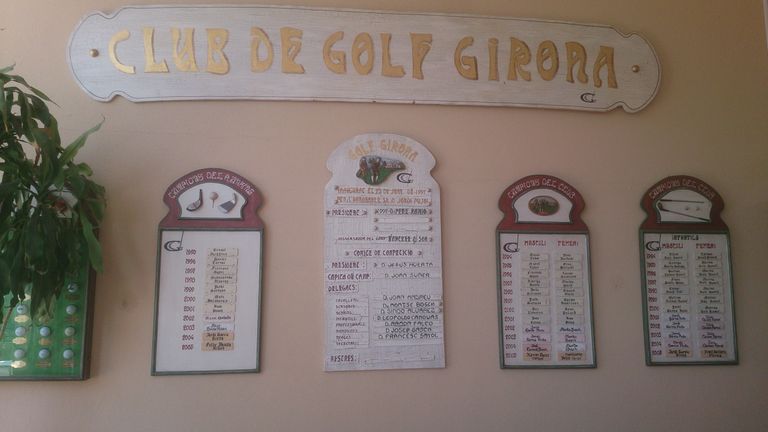 Nestled in the hills just four kilometres north of the stunning city of Girona, Girona Golf Club, not unlike PGA Catalunya, is a sweeping, rolling piece of land with tree-lined holes offering both a test of precision and stamina as it's quite some walk!
With two distinct sets of nine holes, the front nine is a touch longer and calls for a more precise approach off the tee, while personally the back nine are my favourite with better views and more changes in elevation providing a bit more entertainment.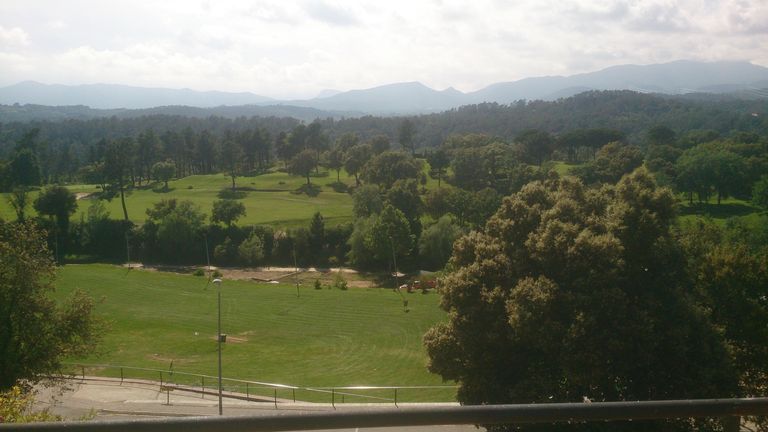 Totally sown with Pencross grass, you'll hardly even find a bad lie on the fairway, but straying off the short stuff will always make life a bit more difficult. Head pro Geoff Evans gave us a great spin round and some helpful tips along the way on a course that has been superbly designed to slip seamlessly with the natural landscape.
Residences on the property are kept out of sight from the course as much as possible, while the spacious clubhouse provides ample space to relax, a fantastic menu and best of all for me, a sizeable terrace that offers breathtaking views across the mountains of Las Gavarres – what better way to enjoy a post-round glass of the local Cava!?
Go to http://www.golfgirona.com/ for more.
Golf D'Aro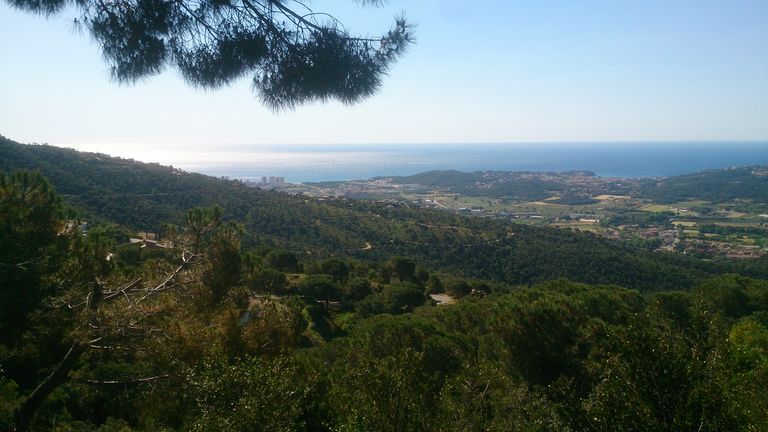 Further up in the Gavarres Mountains sits Golf D'Aro at Mas Nou, a personal favourite due to the interesting course, sublime views over the Costa Brava and the warmest of Spanish welcomes you receive in the old stone clubhouse offering mouth-watering traditional fayre.
Designed by the wonderfully named Ramon Espinosa, the course is perched 300m above sea level overlooking the Costa Brava resort of Platja d'Aro and winds its way around clinging to the side of the mountain with several large ravines also in play.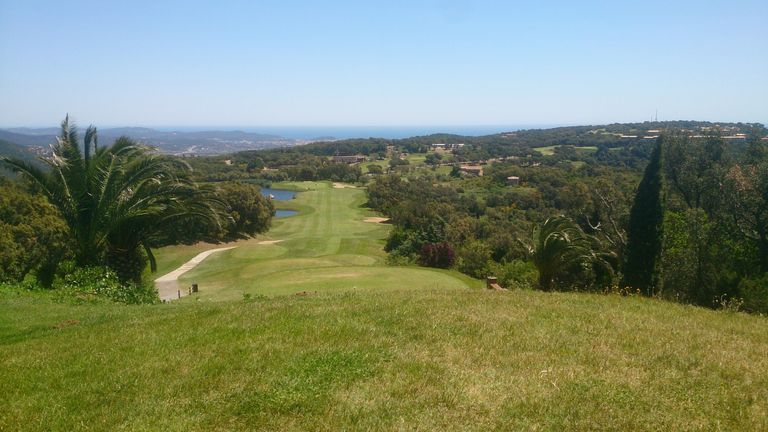 Some of these chasms are classed as lateral water hazards by a local rule to help playability, so on some holes you are in serious trouble if wayward off the tee. The fourth gives you the first spectacular view from the cliffs as you work your way around a dogleg left.
Holes eight, nine and ten also cling to the edge of the abyss for their lives, before you move up the hill, with 13 a beast of a hole right up a huge hill and sweeping around to the right, but the reward is the view of the day from the elevated 15th tee with a hugely enjoyable shot back down the slope.
It's also a tricky finish with 16, 17 and 18, but the reward then is a charming clubhouse, a superb hostess in Rocio Aranda and some of the best tapas you'll find anywhere!
Go to http://www.golfdaro.com/ for more information.
Peralada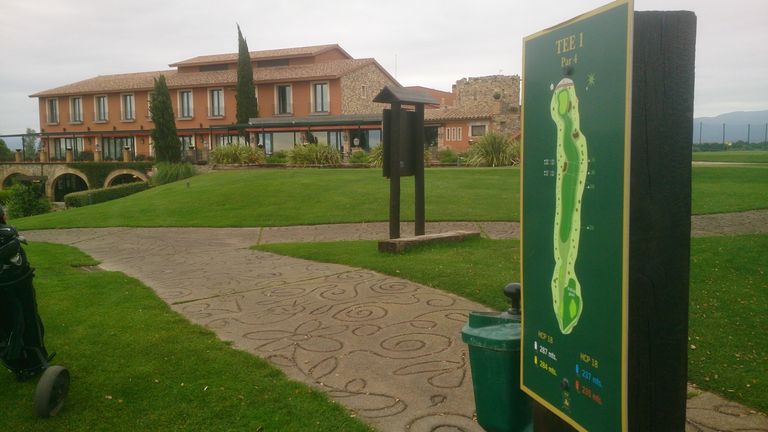 Attached to peaceful spa hotel, the golf course at Peralada weighs in at 6,071 metres and with four tee boxes and a bit more of an open look to it is perfect for golfers of all abilities. It's also environmentally friendly and blends in well with the natural landscape.
Within touching distance of France, it's actually closer to Perpignan than Barcelona, Peralada occupies a stunning piece of land with mountain views. The traditional Spanish villa-style hotel is luxury itself, making it the perfect get away from it all break.
Practice facilities are great, there's a double-level driving range, three putting greens and a chipping area that are used for the golf school that can help you improve your game. And they take their pitch and putt seriously in this part of the world and there's a fine nine holes of that available as well.
The big course itself has a lot of interesting holes, the opening three involve a few tricky tee shots, and it's not as open as it first appears off the tee. It's a manageable walk with no severe hills, some holes are tree lined and some have water as their defence. A 167m par-three over water to finish seals a more than enjoyable spin round – while awaiting you after the round is some of the best wine and food around.
Go to http://www.golfperalada.com/ for more information.