Ricoh Women's Open: A preview, profiles and best bets for Royal Birkdale
By Matt Cooper
Last Updated: 08/07/14 11:21pm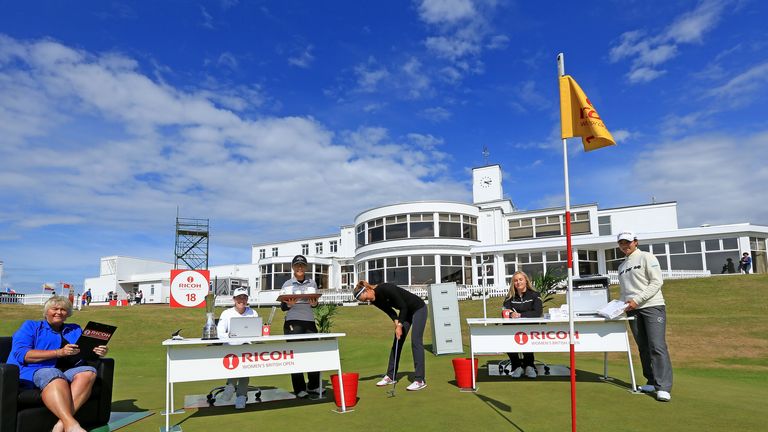 The city of Liverpool has got lucky this year, with an unprecedented fortnight festival of links golf.
Next week the men will battle the sand banks of Hoylake, but first up the ladies will tackle the dunes of Birkdale.
For the ladies game this year's Ricoh Women's British Open offers a great opportunity to highlight the players and the sport. 
The one-off change to the schedule is required to avoid a clash with the Commonwealth Games, but it could be the perfect primer for the Open, not least because for the first time in years Britain and Ireland is not only admiring everyone else's young golfing talent - we at last have some of our own to celebrate too.
The main contenders are a well known bunch who have all tasted major championship glory - the American pair of Stacy Lewis and Michelle Wie, Korea's Inbee Park and Norway's Suzann Pettersen. 
They will be challenged by New Zealand's 17-year-old Lydia Ko, America's 19-year-old Lexi Thompson and England's 18-year-old Charley Hull. Ko and Hull have contended in the majors, Thompson has won one (earlier this year). They are precocious, exciting and hugely talented.
The scene is set then. England's Golf Coast is set for two weeks of seaside golf that will decide the fate of the two biggest tournaments this side of the Atlantic.
Last year
For the second time the event made its way to the home of golf and the Old Course witnessed a dominant performance from America's Stacy Lewis. She was in contention all week and, on a blustery final day, held firm when others cracked. 
The home contingent
Not for the first time in recent years Scotland's Catriona Mathew was the leading Briton 12 months ago, but there is genuine hope that the burden of home pressure can be lifted from her shoulders this time around.
England's Charley Hull and Northern Ireland's Steph Meadow have contended in the year's first two major championships and are the main hopes. For old time's sake it would be fun if Laura Davies had a good round in her and could offer the cheering galleries a regal wave of her hand as the newly titled Dame Laura.
The course
Royal Birkdale GC is well known to all golf fans and is one of the most popular stops on both the Open Championship and Ricoh Women's British Open rotas. A beautiful links course which meanders through the dunes it travels in every direction, offering a genuine test in the wind.
It has been used by this event three times in the 21st century. Sweden's Sophie Gustafson won in 2000, South Korea's Jeong Jang in 2005 and Taiwan's Yani Tseng in 2010.
If the weather gets nasty - and it can do - then anything is possible. It's one reason the Senior Open, played here last year, was won by 250/1 outsider Mark Wiebe.
Leading contenders (and Skybet odds)
Stacy Lewis (5/1): The 29-year-old American is not only the defending champion. She is also the world number one who finished third at this year's Kraft Nabisco Championship and second at last month's US Women's Open. She'll be desperate to complete a Ted Rogers (albeit she's highly unlikely to think of it in those terms).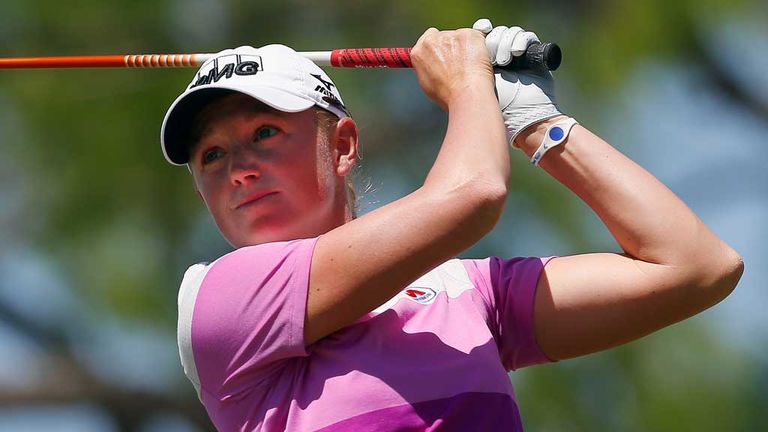 Michelle Wie (14/1): In 2005 Wie finished third at Birkdale as a 15-year-old wunderkind. In 2010 she was struggling with injury, controversy and poor form. Now, finally, a major champion (after victory in the US Women's Open last month) Birkdale will welcome a relaxed and fulfilled golfer. Will she ride the wave of excitement she has been on since Pinehurst?
Inbee Park (14/1): Is Park following in the footsteps of Yani Tseng? It's too early to say if she will drift from the top of the game as the Taiwanese player did, but this time last year she had won the first three majors of the year and was looking to complete a grand slam. She admitted she felt the pressure and faded. She hasn't really been the same since.
Lydia Ko (16/1): She has had a win and four top five finishes in her last six starts - and the two times she didn't make the places she played great for all but one round. So it seems inevitable that she will feature at some point this week. It feels about time for the next chapter of her remarkable story.
Suzann Pettersen (18/1): A curiosity of the Norwegian's career is that she has 13 top tens in the American majors, won the Evian when it debuted as a major last autumn, but has just one top ten in 12 attempts in the UK. That came last year at St Andrews, and she has won on the links in Ireland, but her long term record in this event suggests links golf is not her favourite.
So Yeon Ryu (20/1): The Korean is incredibly consistent (only four of her last 16 starts did not result in a top 11 finish) but she hasn't won for nearly two years now. The plus side is that her phlegmatic attitude is perfectly attuned to the vagaries of links golf.
Paula Creamer (40/1): This will be the Pink Panther's tenth start in this event and she likes it. She enjoys links golf, she likes being in her caddie's home country, she even likes mushy peas with her fish and chips.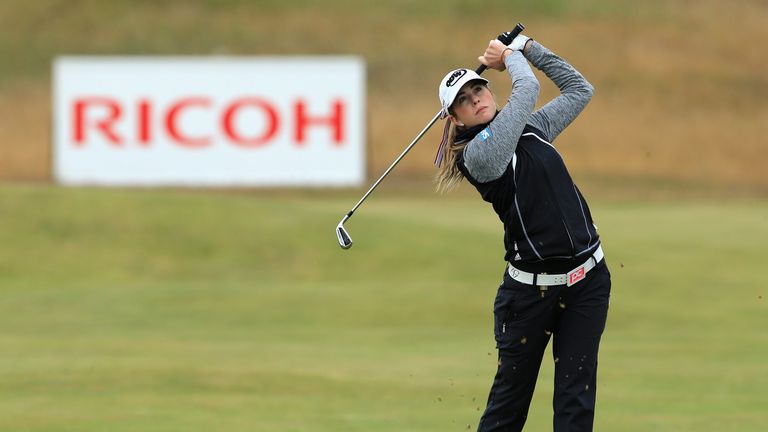 Catriona Matthew (33/1): The Scot grew up playing links golf and proved as much by becoming the 2009 champion, but her results at Birkdale have not been great. She's broken 70 just once in eight tries and missed the cut twice in three visits.
Charley Hull (50/1): The 18-year-old with the rat-a-tat manner of talking and the fearless way of playing golf will encounter a lot of attention this week, as she did last year when her selection (or otherwise) for the Solheim Cup team was the story of the week. She missed the cut (but made the team). Hull learns fast so perhaps she'll benefit from that glimpse of the spotlight's harsh glare.
Stephanie Meadow (50/1): The Northern Irish girl has had a stunning start to her professional career, finishing third in the US Women's Open, third in the ISPS Handa Ladies European Masters and then completing the hat-trick with another third in Monday's Final Qualifying event. Calm and confident her run of success might not be over.
Conclusion
The first thought is this: not one of the market leaders makes a loud case to overcome fears that they might get some bad weather and be blown away. 
Stacy Lewis is obviously a fine player, but even with her year of superb form she doesn't win often enough for value at 5/1. Michelle Wie might turn a corner after winning a major, but as things stand she is not someone who wins like a 14/1 shot should.
Suzann Pettersen's links record is not great and nor is Lydia Ko's (albeit with a much smaller sample size).
So let's go looking for golfer's whose records have been overlooked.
First up is Amy Yang who has twice finished top five in this event, including here four years ago, and also finished top five on the LET at Royal St David's. She also contended in the US Open last month.
50/1 is a nice price.
This season Jiyai Shin has opted to concentrate on the Japanese LPGA Tour and it seems some bookmakers have forgotten who she is.
Here's a reminder: she's the former world number one and the winner of 11 LPGA titles, including two Ricoh Women's British Open titles. The first of those came at Sunningdale, but the second at Royal Liverpool.
She loves traditional golf course designs (she's also won on the Melbourne sandbelt for example) and if Skybet's 28/1 still doesn't appeal consider this: she won in Japan three weeks ago.
Last place in the team is a bit of a stab in the dark, but does have some rationale. Jessica Korda is a two-time winner this season, which puts her in rare company with Stacy Lewis, Karrie Webb, Anna Nordqvist and Michelle Wie.
Her price is very different however. Not one of them is above 45/1. Korda is 80/1.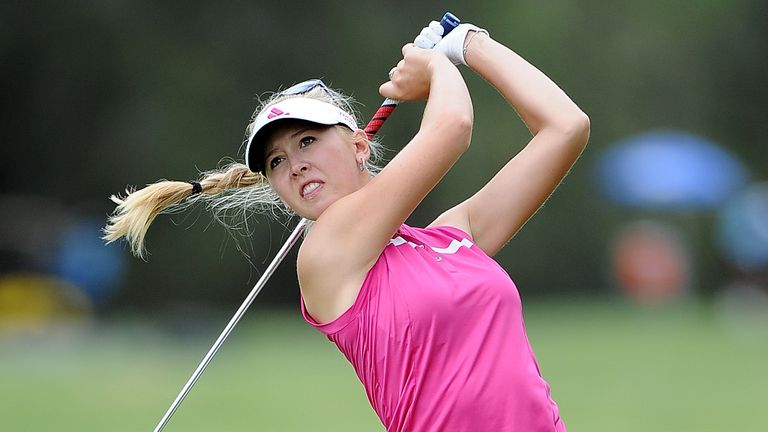 Her record in this event is an undoubted downside - she's missed two cuts in three visits. But she walked Pinehurst with Michelle Wie so may be inspired by her friend's success and if you factor in her price versus her ability to win, there is good cause to have a small bet.
Best bets
1pt e.w. Amy Yang at 50/1 (1/4 1,2,3,4,5)
1pt e.w. Jiyai Shin at 28/1 (1/4 1,2,3,4,5)
1/2pt e.w. Jessica Korda at 80/1 (1/4 1,2,3,4,5)
You can purchase tickets for the Ricoh Women's British Open through Sky Tickets. Click here for great value entertainment at Royal Birkdale this week.