Open Championship: Sky Sports meets Matt Baldwin ahead of Hoylake challenge
Last Updated: 11/07/14 9:17pm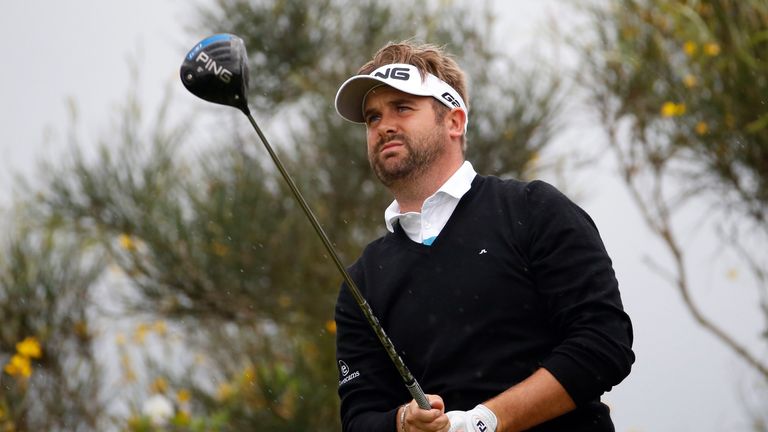 Matt Baldwin will be in familiar surroundings as he makes his second Open Championship appearance next week, with the local lad hoping to come good at Royal Liverpool.
The Southport golfer made his Open debut two years ago at Lytham, another of his local courses, and with that experience, some local knowledge and plenty of home comforts, he fancies making a big impact at Hoylake.
A tied 23rd was a solid return from his Open debut, so with that experience in the bag and a wealth of experience of links golf, Baldwin is in confident mood.
"I played in the Open for the first time at Lytham a couple of years ago, now I'm in at Hoylake so I'll have to make sure I'm at Birkdale in a few years to complete the set," Baldwin told Sky Sports.
"I've not played Hoylake for a while, but I did a lot during my amateur career growing up so I hope that helps – it definitely helped at Lytham so hopefully it can again.
"I've grown up playing links golf, since turning pro I've not actually played too much links golf but I'm a member at Royal Birkdale and I grew up playing Hesketh, so I've hopefully got the wind shots if I need them and the chip and run shots."
Links golf is a different ball game which can bamboozle golfers at every turn, but growing up in the North West with 'England's Golf Coast' on his doorstep, Baldwin has plenty of links golf experience to call upon.
Different game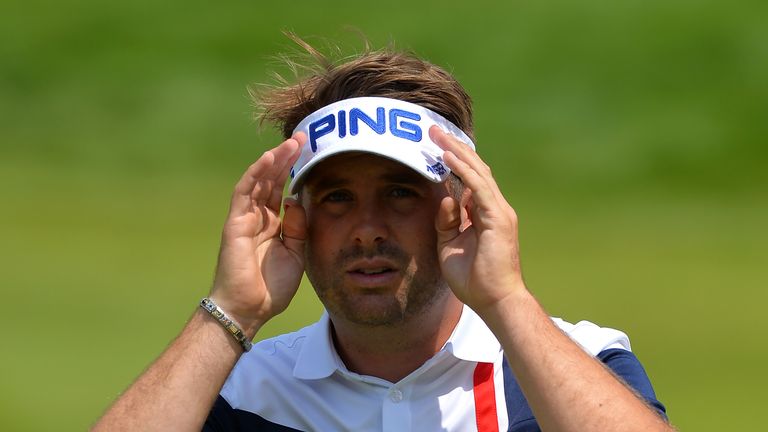 "It's just a different game, you get a lot more run obviously, the obstacles in links golf such as deep bunkers stop you advancing the ball forward and what I tend to find is that all the trouble seems to be over the back of the greens, they let the rough grow there so you just have to think where you're putting the ball really.
"Hoylake's a bit flatter than some links courses we play, there's a few holes that go towards the sea that have a little bit of elevation in them but overall, especially by the clubhouse, it's pretty flat."
The Ping staffer will not be making too many changes to his equipment beyond the usual move of bringing in the long irons for links golf.
"I'll make just a couple of changes to the bag for the Open, at the moment I've got a rescue in which I'm pretty sure will come out for a two-iron, which is pretty handy off the tees if it's running fast when you can pitch it 215-220 yards it'll run 30 so you're not losing much distance off the tee.
"Other than that I won't be changing much really, maybe a slightly lower flighted driver if it's windy."
Playing at Lytham helped show Baldwin that he can mix it with the big boys as a relative newcomer on the European Tour, and the new aim is to continue moving up the ranks, and switch his mindset from Tour survival to challenging for titles.
"I learnt a lot at Lytham, I learnt that I could do well on the big stage, so why not do it again? What was especially nice about Lytham and will be the same again is that all my friends and family can come down to watch and they enjoyed every minute of it last time.
Major ambition
"I want to be as good a golfer as I can be, I want to compete in majors and hopefully one day, given the opportunity, to win one. Whether that happens is a different story but that's certainly my goal in life.
"It's a big step up when you make the European Tour, but it's a nice step up! We get to go to some really nice places and compete with some of the big boys and to do that is where I wanted to be. I've now got to take advantage of it and do the best that I can."
Baldwin qualified for the Open courtesy of a third-placed finish and a big payday at the Irish Open, which has become a massive event on the schedule with the fans coming out in huge numbers.
"I think someone was saying it's the second biggest crowd of the European Tour season behind The Open, so yes they were big crowds and it was nice to finish third there in such a big event.
"I've had a decent season so far, I must admit I've not been as consistent as I'd like, I've missed more cuts than I did last year but I've made more money than I did last year!
"In the back of everyone's mind I think the first job is to hit a figure in your head where you're card's safe and then to go out there and really push for a win, but there are guys out here who are trying to win tournaments from the very start of the year not just keep their cards.
"That's where I've got to improve my mind-set going forward really, to not just keeping my card every year but trying to win tournaments."