Open Championship 2014: Wind and run-offs on greens will make Hoylake hard to conquer
Colin Montgomerie says invention - and Tiger – could win the day
By Colin Montgomerie
Last Updated: 15/07/14 1:57pm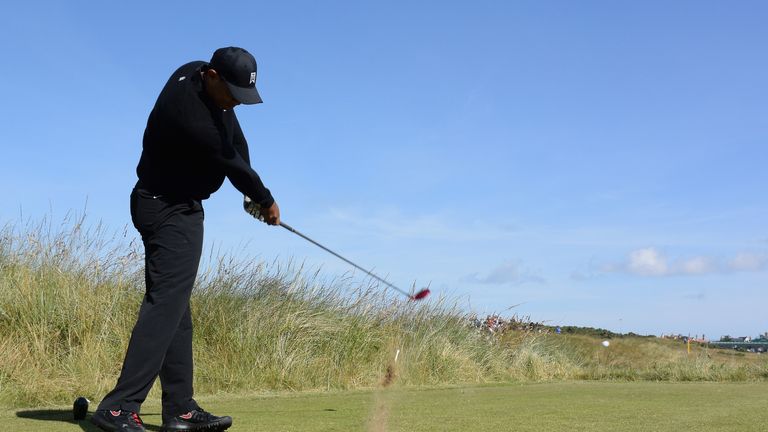 Underestimate Hoylake at your peril.
That's the warning from Colin Montgomerie ahead of the 143rd Open Championship, which commences on Thursday at Royal Liverpool Golf Club.
With baking temperatures, an absence of gales and rock-hard turf, Tiger Woods carded 18-under-par to win at Hoylake in 2006 and scoop the Claret Jug for a third time.
But Montgomerie believes the North West venue will be much more difficult to tame this time around, and will pose an especially stiff examination of the newbies.
"There is a bit of mystery about the place," Montgomerie said of Hoylake, which has hosted 11 previous Open Championships but only two since 1956.
"It is a pretty unknown course and those who didn't play there in 2006, primarily the guys under 30, will face a new test.
"I wouldn't say it has the most character, as that's Turnberry, and I wouldn't say it's the toughest, as that's Carnoustie, but it is a very strong test of golf.
"It is a very underrated course – but if you underrate it, you will be punished.
"It looks pretty benign and not particularly demanding so people could fall into the trap of thinking: 'This isn't that tough' – and then find themselves four or five-over par very quickly!"
Low
Monty – aside from winning his second successive Champions Tour Major with victory in the US Senior Open – has been consulting his barometer and believes wind is likely to be a constant at this year's Open.
The 2010 European Ryder Cup skipper insists that will make for tougher scoring but he also feels the greens will be hard to negotiate, ensuring that creativity around the putting area will be crucial.
I like the 15th hole, a par three that plays slightly downhill to a green surrounded by bunkers. It is a true links hole in that if you hit a shot of indifference you will get punished but you can also make birdie.
Colin Montgomerie
"The one thing that keeps scoring down at a links venue is the overhead conditions, primarily breeze," said the 51-year-old, whose weekend win followed on from his success at the Senior PGA Championship in May.
"Without it the courses are unprotected; you can even score around Carnoustie with no wind.
"It is a much better test when it is slightly windy as you have to hit low, six-iron shots that will land 20 yards short and run up, as opposed to the high, floaty six-iron shots we see in America.
"It was a shame in 2006 that we had no wind, it was 36 degrees and the course was like a runway as Hoylake lost some of its strength.
"But this year the wind should return – Friday is meant to be particularly blustery – so that should make a big difference and people will need to hit a driver of the tee.
"However, having played Hoylake quite recently at one of the patrons' days, I noticed there are a lot of run-offs, so by definition balls will run off 30 or 40 yards sometimes so you will need to be inventive.
"There are birdie opportunities there but four irons won't go 300 yards this time and with the course playing longer I don't think you'll find 18-under-par winning this.
"I think it will be more like 12."
Attacking
Nine was the magic number for Martin Kaymer at Pinehurst last month, with the German carding that amount under par to win the US Open by a whopping eight shots from Erik Compton and Rickie Fowler.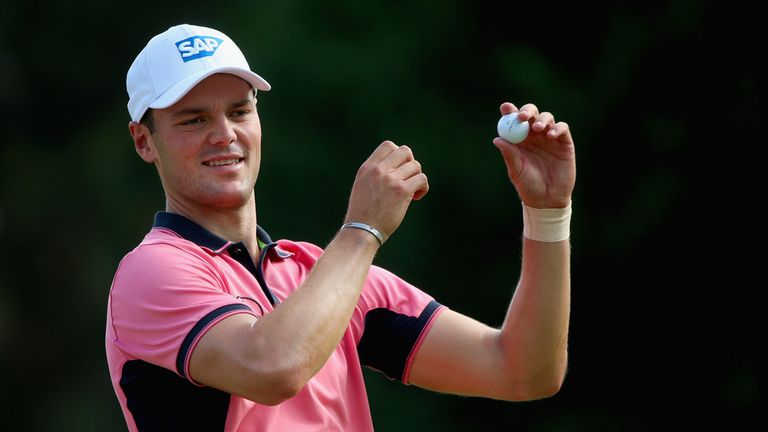 Montgomerie thinks the 29-year-old – whose triumph at Sawgrass in May ensured he became the first man to land the Players Championship and US Open trophies in the same year – will be tough to topple at Hoylake if he remains shrewd with his short game.
But the Sky Sports pundit reckons it would be great for golf if the fit-again Woods launches a victory charge on Sunday, and belives that if the World No 7 plays offensively, he may very well end his six-year wait for a 15th Major.
"Kaymer used his putter an awful lot of the time around the greens at Pinehurst and with that course being similar to Hoylake, he must be in with a shout," said Montgomerie.
"Martin's will be a score people are looking at after he won wire-to-wire at the US Open and the Players Championship, while the British contingent will be watched closely, too.
"But with Tiger back, everyone will be turning on their televisions again as the ratings are nowhere near the same without him."
On Woods, who Montgomerie finished second to at the 2005 Open at St Andrews, the Scot added: "It would be fantastic for the tournament to see him contending on Sunday, which is possible if he DOESN'T play the way he did at Muirfield 12 months ago.
"Tiger has won his 14 Majors by attacking but at last year's Open, and over the last few years in general, he has become a little bit defensive.
"He might not have been able to attack the way he used to as his back injury was more severe than we first thought, but let's hope it's good enough to allow him to be aggressive here.
"Tiger also has the benefit of knowing he has won at Hoylake before and when you go back to any course where you have been victorious you almost feel like you are one up on the rest of the field.
"He should be in a confident frame of mind."
Visit our Open Championship microsite for more opinions, as well as news, videos, pictures, features and course details.