Open Championship 2014: Dave Tindall's diary from the opening day at Hoylake
Last Updated: 17/07/14 9:44pm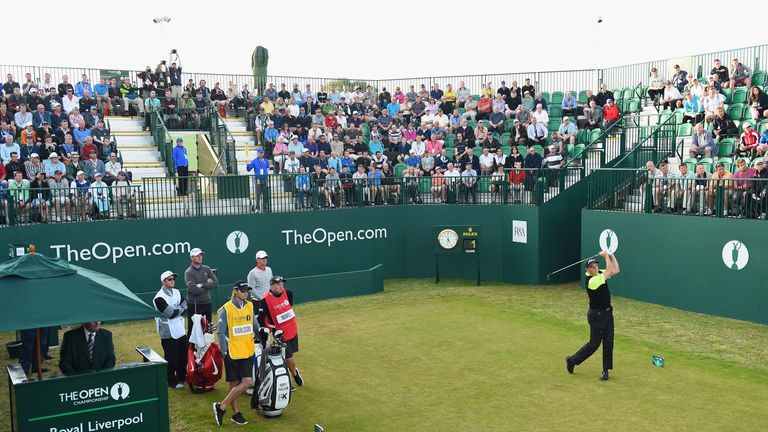 It's now an ingrained part of my Open week experience to get up at daftoclock on Thursday and watch the first tee-shots.
The honour of declaring this tournament open fell to David Howell although he fluffed his lines and drove into rough. The next David, 2001 Open champ Duval, made an even bigger mess of it and yanked his drive way left.
If starter Ivor Robson had lost his composure and shouted "good god, is there a David out there who can actually hit this fairway?" I'd have put my hand up. He didn't and a Robert (Karlsson) showed the way by punching an iron straight down the middle.
The crowds were packed in the grandstand around the first tee-box so hats off to the fine folk (and train services) of Liverpool.
The night before
Despite the threat/excitement of a 5am alarm call to mark the start of The Open the following day, the night before I'd headed to the Glenmorangie tent to enjoy a couple of cocktails with press colleagues Matt Cooper, Ben Coley and Alex Perry.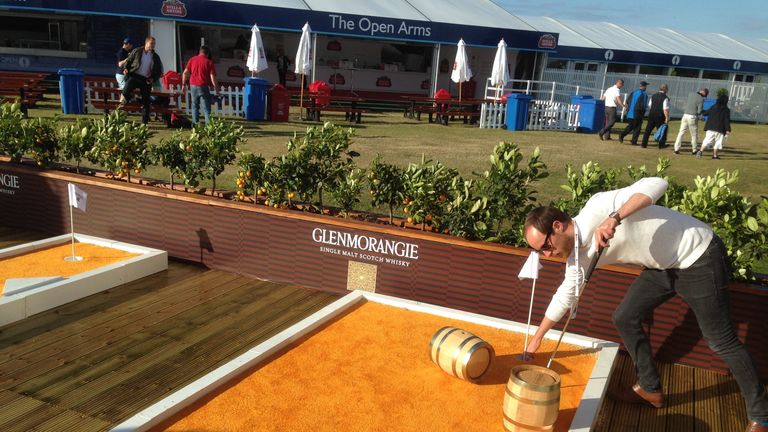 We're not hardened drinkers or anything, we just like free stuff. So all in all it seemed a good opportunity.
But, as well as liking free stuff, we're all a bit geeky so rather than stand around feeling out of place amongst posh PR people our eyes lit up at a three-hole mini-golf course that had been specially erected.
While the people with the jewellery (to recall John Lennon) exchanged business cards we organised a tournament. And with three being a denominator of 18 we quickly realised we could play the course six times and do this thing properly.
It turned into a thriller. Alex and Matt burst out of the gates with a series of hole-on-ones but faltered down the stretch, allowing Ben to produce a back-nine finish that recalled Jack Nicklaus at the 1986 Masters.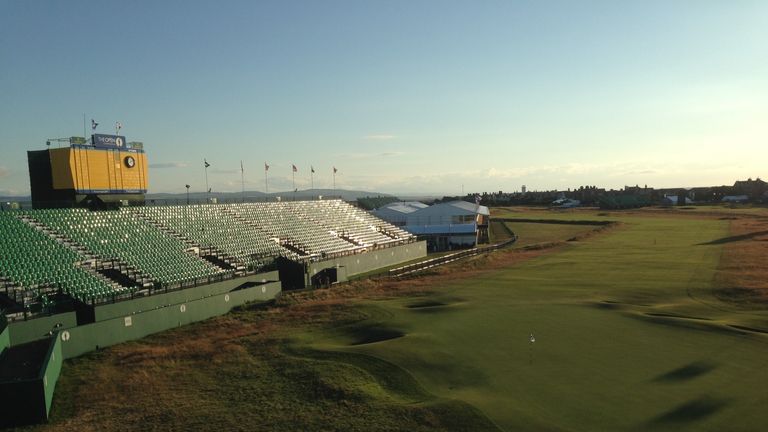 High on life and whisky we then wandered into the empty wraparound stand at 18, looked out into the setting sun, got a bit wistful and went on our way.
Rory's R1 leads
A pattern of Rory McIlroy's play this year is that he's often followed up superb opening rounds with woeful day two performances.
The numbers tell the story; in 2014 he's a combined -50 for Thursdays but +9 overall for Fridays.
So does Rory himself have an explanation?
After being reminded of his freaky Fridays – with the very first question of his press conference no less – McIlroy offered this theory: "Whenever I go out and play on Thursdays there's not many expectations. You're going out there and you're trying to find a rhythm, and you're just trying to play your way into the round. When you go back out on Friday after a good score, you know what you can do on the golf course. So you're going out with some expectations compared to when on Thursday you're going out with not many."
So, there you go. As with so many aspects of golf, it's all in the head.
Heading for glory?
I must admit I didn't see Rory hit a shot on Thursday but I did see some of the other leaders in action.
Following a morning spent in the media centre running the Sky Sports blog and updating the leaderboard (don't feel pity, just admire me) I finally got to sample the glorious Hoylake weather around 11.30am.
After crossing a couple of fairways, I stumbed into two of the then co-leaders, Sergio Garcia and Rickie Fowler, who were both at four-under and clearly bouncing off each other while Luke Donald (+1) had to play gooseberry.
I watched them for a few holes and then picked up another pacesetter, Matteo Manassero. I'm always relieved to see him playing well at The Open having nearly decapitated him at Turnberry in 2009.
He was just 16 years old then with a golden future in front of him. So he didn't need a clown like me thinning an attempted parachute lob directly towards his head as he sauntered across the little pitch and putt in front of the famous Turnberry hotel. Thankfully he ducked and since accepting my humble apologies he's gone on to win four times on the European Tour and is still just 21.
By rights, he should aim a tee-shot towards my head and see how I like it but at the par five 18th he played two good shots, floated a wedge onto the green and nailed a 15 foot putt for birdie.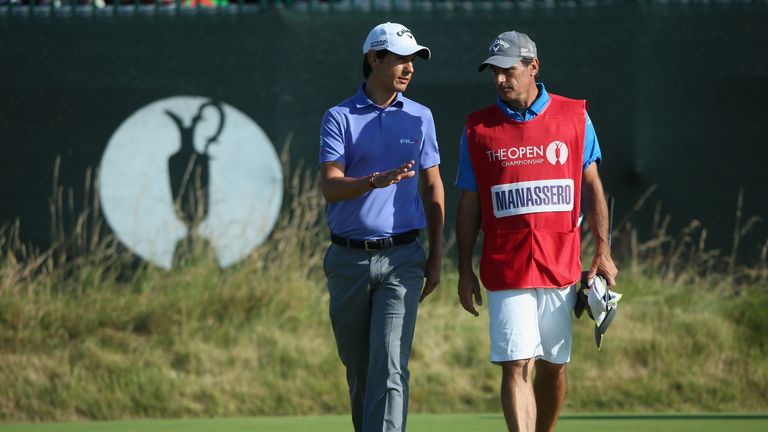 At that stage he was tied for the lead with Rory but the Northern Irishman eked out another birdie at 16 and left the Italian in second place.
Manassero finished a brilliant 13th at the "Head-gate" Open of 2009. He's on course to beat that here and maybe even contend seriously for his first Claret Jug.
Tiger tempter
At the start of the week I'd written: "As for Tiger.... the 22/1 takes him into tempting category. Imagine if he won at that price?! I think he may dig deep and find something but winning does seem a massive ask given his lack of tournament play."
After he started bogey-bogey, one bookie pushed him out to 50/1 and I told myself to act on it as, at that moment, he was only five off the lead with 70 holes still to play.
Perhaps it was the early alarm call because instead of doing anything about it I just sat staring gormlessly at the screen.
Naturally, as I tuned into Open radio whilst walking the course later on, Tiger knocked in birdie after birdie and picked up five shots to finish at three-under. 
He's now as short as 10/1.