Open Championship 2014: Dave Tindall's diary from the final day at Hoylake
By Dave Tindall
Last Updated: 22/07/14 5:17pm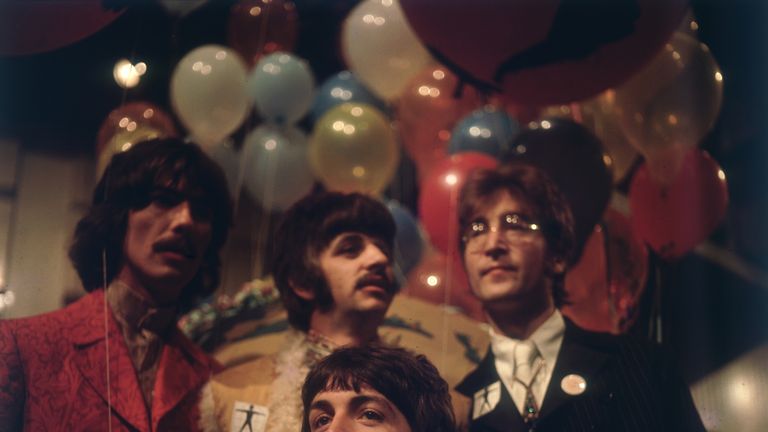 With the Open taking place at Royal Liverpool this week, there's been a lot of chat about The Beatles.
Jason Sobel of the Golf Channel interviewed Beatles historian Mark Lewisohn to see if there was a connection between the Fab Four and golf – it didn't appear there was, leaving Jason listening to "Let It Be" backwards in the hope of finding more clues.
An ESPN interview also revealed that Bubba Watson couldn't name any of the four Beatles while Rory McIlroy believed there was one called George Lucas. Sigh. Later, to my disbelief and dismay, I found out from a Japanese journalist that Hideki Matsuyama had never actually heard of them.
It would have been a good idea for all these uncultured golfers to come over to New Brighton – a 20-minute drive from Hoylake – where I've been staying in what wouldn't be too far-fetched to call a Beatles-themed house.
My friends Sue and Dave had kindly given me the attic room where, to my delight, there were rows of shelves with what appeared to be every book ever written about The Beatles. If I'd been locked in there for six months – not as daft as it sounds seeing as I couldn't work their front door - I'd have been just fine.
Seeing this Fab Four library in my room sparked the idea of having some Twitter fun with golf-themed Beatles songs earlier in the week and there were some good entries – Norwegian Woods, All You Need is Davis Love, For The Benefit of Mr Tom Kite.
The winning entry was Dottie Pepper's Lonely Clubhouse Band and, as a nice twist, LPGA Tour star and ESPN commentator Dottie somehow saw it and tweeted me and the champion punner her approval.
Walking with the defending champ
Staying on The Beatles, I've always had this feeling that Phil Mickelson is golf's Paul McCartney.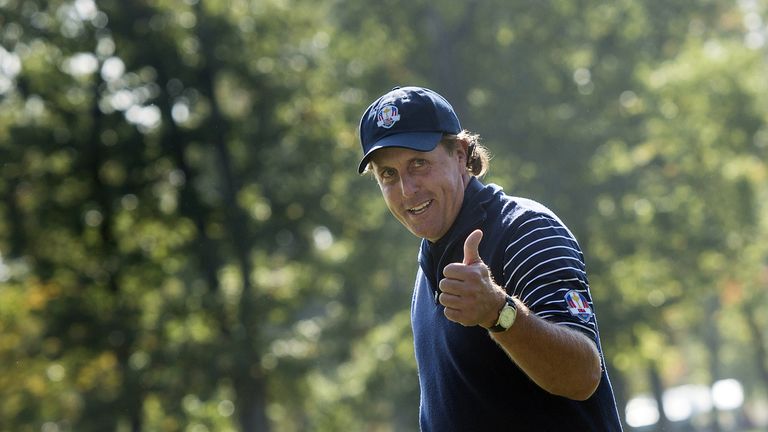 Both have a desire to please and appeal to a populist audience. Both wield their instruments left-handed. And both give the impression that they were sprinkled with stardust at birth.
So today I decided to walk nine holes with the defending Open champion and, as if to prove my analogy, he even saluted the cheering fans down the third fairway with some Macca-esque thumbs-up.
It wasn't a vintage display but there were a couple of crowd-pleasing hits such as an exquisite greenside chip at the fifth which set up a birdie and a magical, mystery bunker shot at seven.
He eventually finished tied 23rd – not a No.1 hit like last year but the Liverpool crowds still went home having been entertained by a legend.
Winning bet
One of the big stories doing the rounds this week is that 10 years ago Rory McIlroy's Dad, Gerry, bet £100 at 500/1 that his son would win The Open before the age of 26.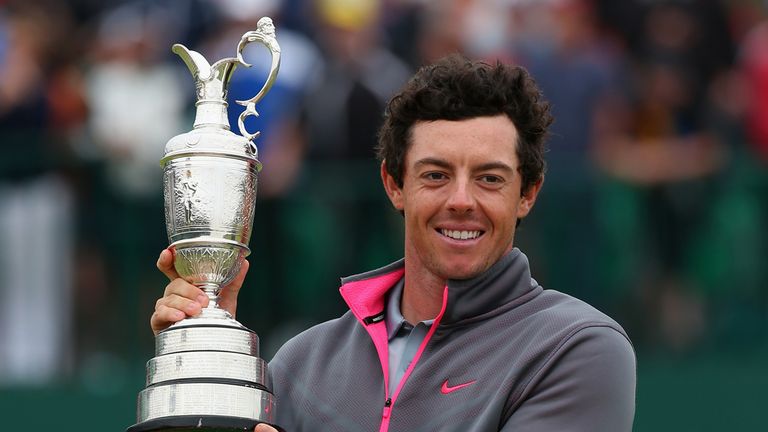 The bet landed today after Rory's superb two-shot victory although I couldn't help but think £50,000 is probably loose change if you spawn an Open winner.
Rory is already a multi-millionaire and has just pocketed nearly another million for winning the Claret Jug so surely he can afford to chuck his dad a few quid.
If these sound like the words of a bitter man, they probably are as my Open profits went up in smoke after Dustin Johnson wrecked the each-way money after driving out of bounds at the last!
Actually, three of Rory's Dad's mates also had the same bet so they'll each be pocketing £50 grand. That's the side of the story I like best. They can dine out on that tale for the rest of their lives!
And finally…
It was ideal for the packed Hoylake crowds today that Tiger Woods was playing with the also-rans in the morning.
That scenario gave the fans a show before headliner Rory entered the stage later - a bit like Elvis acting as the warm-up for The Beatles.
In many ways it's a reflection of how the baton has been passed. Rory has now won three of the last 14 majors and all in dominant fashion. Tiger hasn't added to his tally of 14 since 2008.
While Tiger now causes a little less conservation, for Rory it's getting better all the time.