Valhalla: Bruce Critchley remembers Paul Azinger's excellence at 2008 Ryder Cup
'Kentucky course a favourite of the PGA and will host more big events'
By Bruce Critchley
Last Updated: 06/08/14 10:06am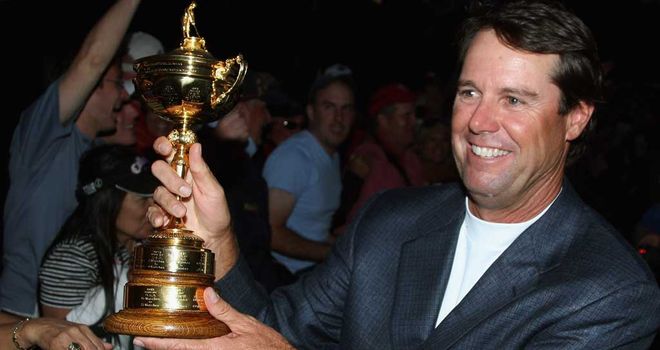 Steeped in Norse mythology, Valhalla may have been the resting place of the Gods, but today it is the playing home of the PGA of America – the club professional's organisation – and where the events and championships they control often take place.
The club, some 20 miles east of Louisville, Kentucky, lies amongst rolling countryside and was originally the idea of some wealthy citizens dissatisfied with the general quality of courses in the area.
'We must have the best' was their starting position, and, with money seemingly no object, found the site and got Jack Nicklaus to build the course. The final bill was somewhere between $15/20m, but a fine course in pleasant surroundings with an elegant clubhouse was up and running by the mid-1980s.
The PGA like to take their Championship around the States, visiting many different parts for the benefit of their widespread membership, and with Valhalla they now had somewhere in Kentucky.
Within 10 years, 1996 to be precise, the PGA Championship duly arrived, Mark Brooks winning in a play-off. Four years later Tiger Woods gave Valhalla its ultimate seal of approval with yet another Major victory, this, too, in extra time.
So entranced were the PGA with the whole experience that within months they had taken a 50 per cent stake in the club, buying the whole place outright a year or so later.
For the founder members they still had their club and now their money back in exchange for the minor inconvenience – some would say glamour and kudos – of the PGA Championship every few years.
Another bonus, with that event and others of consequence coming on a regular basis, is that the course is always in top condition. Lastly, when change is necessary, there is always a body on hand to fix and, most importantly, pay for it.
Hammerings
With Ryder Cup fever now upon us once again, it must be remembered that when played in America it is the PGA that is responsible.
Valhalla, having proved its worth with two PGA Championships, was never going to be far behind with the Ryder Cup. In 2008 the contest duly came and it won't be for the last time; victory that year has been America's only success this century and one of just two in more than 20 years.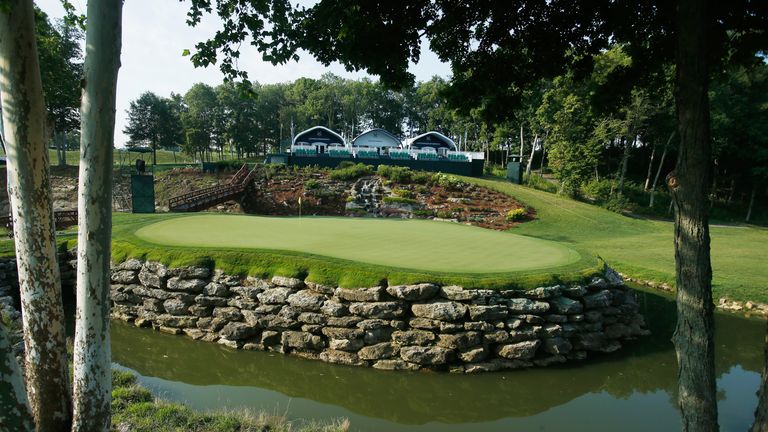 For those of us old enough to have seen some of the one-sided hammerings that took place for decades before Tony Jacklin took hold, much of the charm of his early success was to see victory achieved without necessarily having the best players.
Jacklin proved, with the help of Seve, Langer, Faldo, Woosnam and Lyle that Americans were beatable; but make no mistake it was his marshalling of these talents, blending a dozen dominant individuals into a fighting force, that was the secret of his and later captains' success.
Those original great names duly passed from the scene as players, but starting with Bernard Gallacher in 1995 and going on through Seve himself in 1997, Sam Torrance, Langer, Woosnam and later Colin Montgomerie and JM Olazabal, it was the creation of fine teams out of talented players that so often made the difference between winning and losing.
Azinger created the most cohesive American side ever sent into the Ryder Cup field.
Bruce Critchley
The importance of captaincy has largely been a closed art to Americans - such was the gap early on it didn't matter by whom or how the team was captained. Even now, when they have only won two out of the last nine, the penny doesn't seem to have dropped.
That said, the appointment of Tom Watson might just be a first step to finding someone every two years who could bring inspiration.
Plotting
In 25 years there have been two American captains who've really made a difference, Dave Stockton in 1991 and Paul Azinger in 2008.
It was no coincidence that Azinger was part of a four-player group Stockton put together in 1991 with the express intent of winning the Cup. With Lanny Wadkins, Payne Stewart and Cory Pavin, they met many times in the weeks and months leading up to the match.
Four-ball and foursomes games were organised for practice days at weekly tournaments and there was endless plotting and planning all the way to Kiawah Island. The outcome was the most cohesive American side ever sent into the field.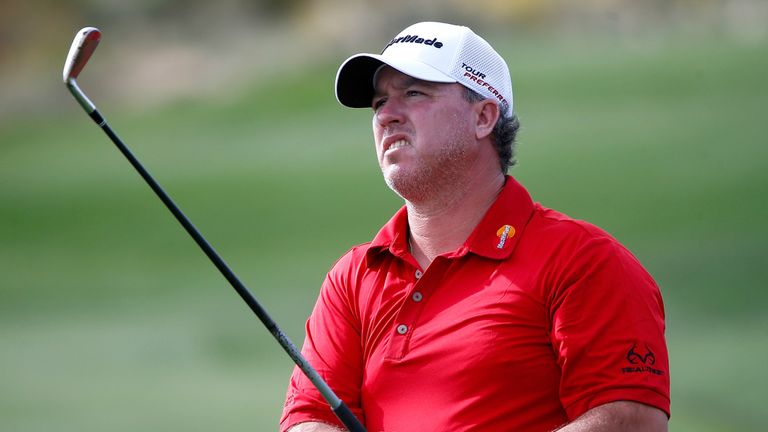 Azinger drew on that experience in 2008, when, for once, Europe appeared to have by some way the stronger team, filled with seasoned and successful campaigners from earlier years.
Azinger's team on the other hand looked a bit of an 'odds and sods' lot, with players like JB Holmes, Boo Weekley, Anthony Kim, Ben Curtis and one or two others. There was also no Tiger Woods, though his value to team blending will always be a matter for debate.
Azinger took his 12 players, divided them into three groups of four and put a vice captain in charge of each, his chosen lieutenants being Stockton, Raymond Floyd and Olin Browne. Each group put together their own pairings, practised together and worked on their own strategies for the differing formats.
Ignoring
Whatever they did, it worked.
After two days of partnership play, America held a two-point lead going into the singles. It was then the lesser lights of Weekley, Holmes, Kim, Curtis and Kenny Perry who also got most of the points on Sunday. The one big surprise is that Azinger has not been invited to do the job again.
In fairness it must also be said that Nick Faldo did not do a great job as captain, ignoring many of the tricks that had made his predecessors, and those who came later so successful.
Jose Maria Olazabal was the only proper golfer – the only past Ryder Cup player – invited to be a vice captain, Faldo's son and some obscure DJ making up the numbers.
The European players from 2008 have kept honourably quiet about Faldo's failings, though the list would appear to be long. Suffice to say that in the one year Europe seemed to have a decisive advantage in terms of talent and experience, we managed to lose and by some margin.
This year at Gleneagles it is also beginning to look as though on paper we will have the stronger side; more so with Dustin Johnson pulling out and Woods a long way short of fitness and form. This time, though, Paul McGinley looks ready to join the list of those captains who have made a success of the job.
That said, if he – or they – should slip in any way, be certain that Tom Watson will have whatever players he has it his disposal primed to take advantage. For Americans though, it will probably be from the somewhat unaccustomed position of underdog.