Sky Sports assesses the wildcard options open to Europe's Ryder Cup captain Paul McGinley
By Mark Kendall - Twitter: @SkySportsMK
Last Updated: 31/08/14 12:18pm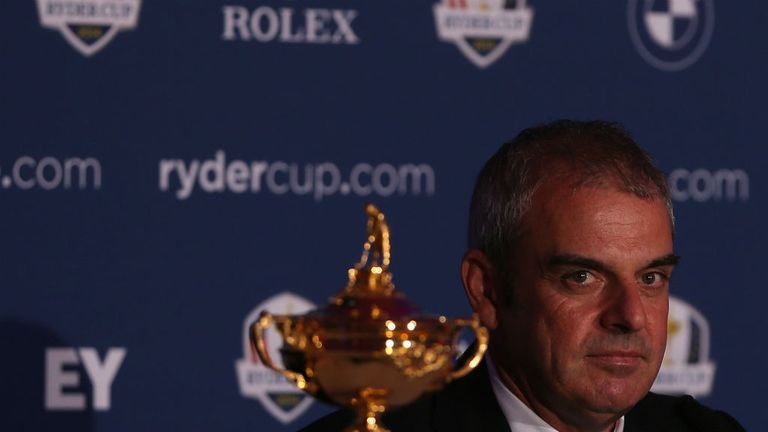 With the 2014 Ryder Cup now just one month away, the battle for the final places on Europe's team is really hotting up.
Jamie Donaldson's victory in Prague last weekend meant that he became the eighth European to punch his ticket for Gleneagles, joining Rory McIlroy, Henrik Stenson, Victor Dubuisson, Sergio Garcia, Justin Rose, Martin Kaymer and Thomas Bjorn.
There is now only one qualifying event left, this week's Italian Open in Turin, with a Monday finish in the PGA Tour's Deutsche Bank Championship meaning that tournament falls outside the August 31 points deadline.
Stephen Gallacher is the only man competing in Italy who can play his way on to Paul McGinley's side by right, but needs a win or top-two finish if he is to do so.
Failing that, the Scot will have to rely on a captain's pick from McGinley, but there are no shortage of big names for the European skipper to consider as he prepares to confirm his three wildcards at Wentworth next Tuesday (September 2).
Here we look at the leading contenders available to McGinley and assess their chances.
Graeme McDowell (Ryder Cup record: Played 12 - Won 5, Lost 5, Halved 2)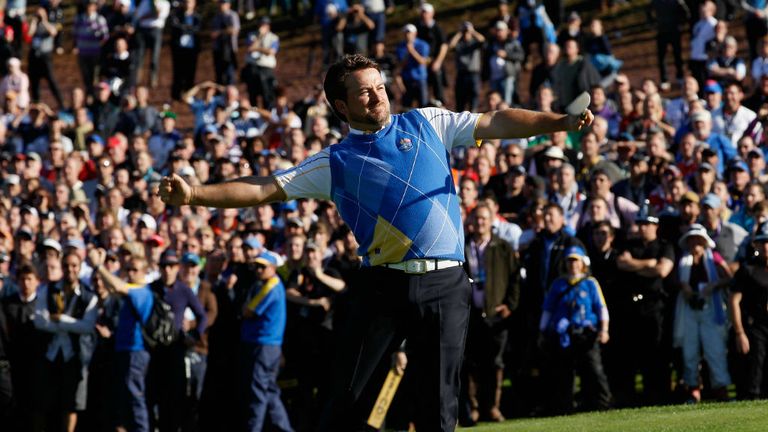 McDowell is the man in possession at present. The Northern Irishman currently resides in the final automatic qualifying spot (ninth in the World Points List) and only a brilliant performance by Stephen Gallacher in Italy this week can prevent him claiming a fourth cap by right. In truth, even if Gallacher does get the result he needs, McDowell would appear a racing certainty to receive a wildcard pick given his form over the summer. Having claimed top-10s at the Open Championship and at Firestone and also successfully defended his French Open crown, the 35-year-old has demonstrated the kind of form a captain is looking for. Add in the goodwill built up from his display at the 2010 Ryder Cup at Celtic Manor, when his steely performance down the stretch in the singles ensured Europe's winning point, and G-Mac is sure to be at Gleneagles one way or another.
Luke Donald (Ryder Cup record: Played 15 - Won 10, Lost 4, Halved 1)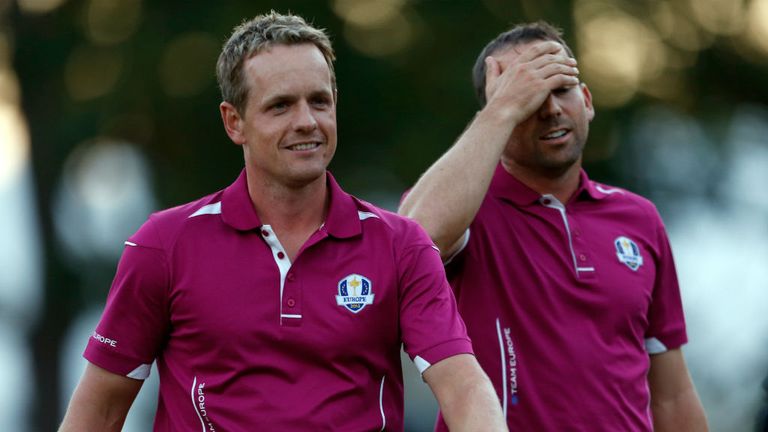 It was only three years ago that Donald was winning the money-lists on both sides of the Atlantic, topping the world rankings and being held up as the ultimate model of consistency. But much can change quickly in golf and the Englishman is now a player in transition having switched swing coaches a year ago in a bid to transform his major fortunes. As such it has largely been a season of frustration, punctuated by a couple of eye-catching results at two of his favoured venues, Wentworth and Harbour Town. The 36-year-old now knows he needs a wildcard to be present at Gleneagles, but, in his favour, has excellent Ryder Cup pedigree (10 points from 15 matches), is a renowned specialist in the tricky foursomes format (75% success-rate) and can point to a formidable partnership with Sergio Garcia. While he is clearly not at the peak of his powers at present, the 36-year-old is a proven performer in this arena and would still seem to represent a reliable option for McGinley.
Lee Westwood (Ryder Cup record: Played 37 - Won 18, Lost 13, Halved 6)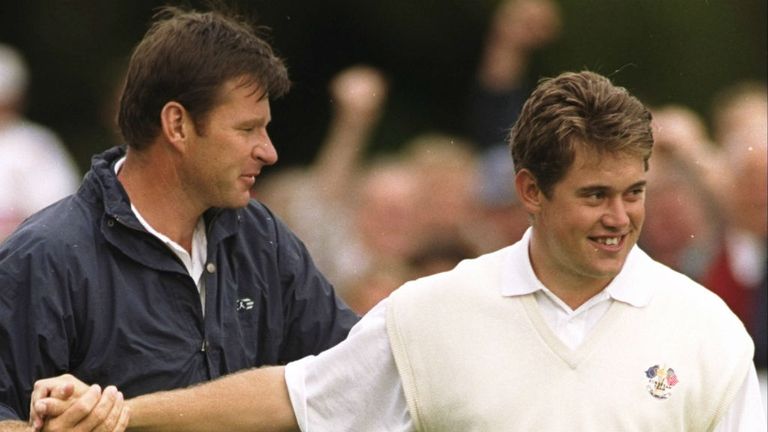 Westwood is another Ryder Cup stalwart who will now have to rely on reputation and past performance to secure a spot on McGinley's team. A veteran of nine matches, it would be difficult to overlook the wealth of experience he could bring and also a CV that boasts 40 professional wins and a spell as World No.1. But Westwood has cut a rather downbeat figure this season and by his own admission has not been playing well. It is difficult to argue with that given four missed cuts in a row, but there have been signs of life in recent weeks with a closing 63 at Firestone followed by a tie for 15th at the US PGA. Having dropped out of the FedEx Cup play-offs at the earliest stage, he will not have the chance to leave a final calling call for McGinley in Boston this week. However, it would still be a huge call for the European captain to snub Westwood and a stick that would undoubtedly be used to beat him with should things go awry at Gleneagles.
Ian Poulter (Ryder Cup record: Played 15 - Won 12, Lost 3, Halved 0)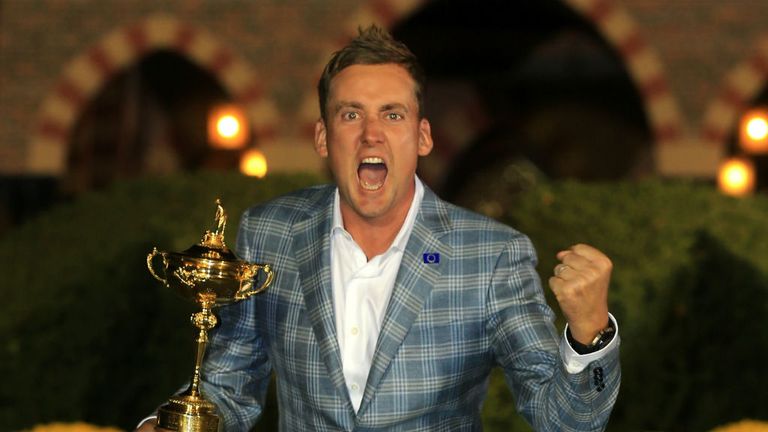 Such has been Poulter's impact in recent Ryder Cups he has become the figurehead of the European team, indeed, he's now arguably defined more by his performances in the biennial event than in stroke-play tournaments. The Englishman has won seven of the last eight matches he has been involved in, including all four at Medinah where his heroics in the Saturday fourballs helped make possible the team's final day 'miracle'. It remains almost inconceivable that he would not be involved at Gleneagles, but so poor has his form been in recent times (without a top-20 finish since the US Open in June) that the question of his participation is being asked in some quarters. In his defence Poulter has been hampered by a succession of niggling injury issues and speaking to Sky Sports recently he sounded bullish about his chances, stating: "I don't even think about not qualifying for Gleneagles, by hook or by crook I'll be there." The 38-year-old is in action in the FedEx Cup play-offs, offering him one last chance to impress.
Stephen Gallacher (Ryder Cup record: N/A)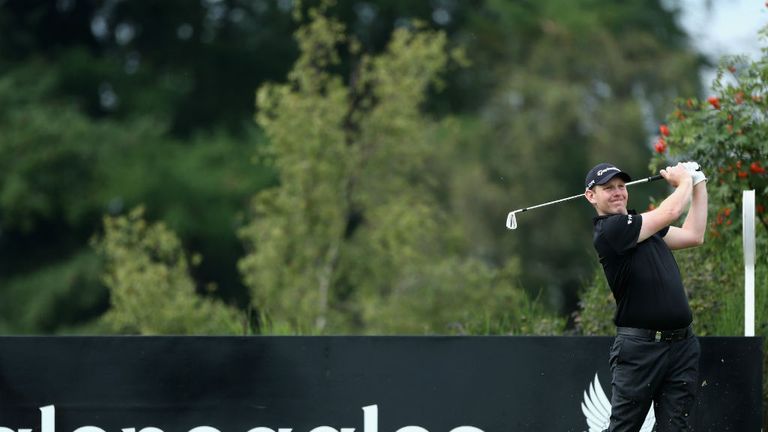 Gallacher is now the only man on this list with his Ryder Cup destiny entirely in his own hands. A win or top-two finish in Italy this weekend would see him displace McDowell on the World Points List and secure a fairytale debut at a venue which he lives less than 40 miles from. The clarity of what is required could play into the 39-year-old's hands and he arrives in Turin off the back of a top-10 finish in the Czech Republic last weekend. There would certainly be no more popular member of the team in the eyes of the galleries at Gleneagles, but it is hard to shift the feeling that Gallacher must get the job done himself rather than rely on a pick from McGinley. Whilst his nationality, record at Gleneagles (seven top-10s at the PGA Centenary Course since 2001) and form this season should all weigh heavily in his favour, they remain only pointers to Ryder Cup potential rather than the guaranteed pedigree that Poulter, Donald and Westwood can all boast. Certainly no one could begrudge Gallacher if he were to receive a captain's pick, but McGinley might well just decide that playing it safe with the experienced English triumvirate is too tempting a call to ignore.
The best of the rest
Francesco Molinari (Ryder Cup record: Played 6 - Won 0, Lost 4, Halved 2)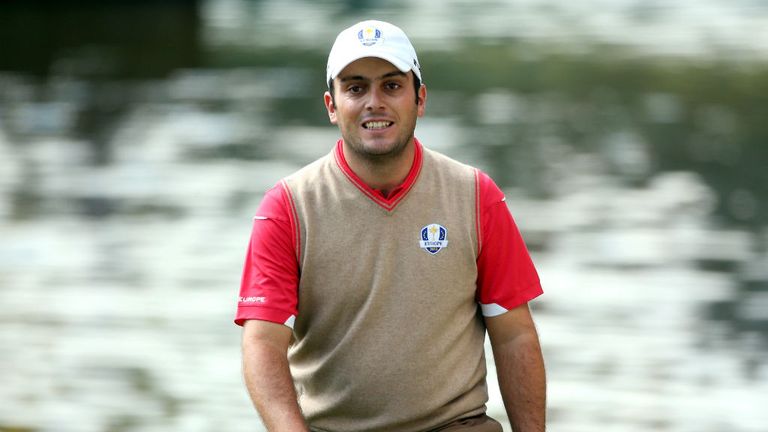 Having qualified by right for the past two teams, Francesco Molinari should be a live runner for  a wildcard pick this time around – the fact he has hardly been mentioned merely underlines the quality available to McGinley. Realistically the 31-year-old needs to win this week to have any hope of forcing the European captain's hand, but could the fact he's playing in his home town of Turin prove just the inspiration he needs?
Miguel Angel Jimenez (Ryder Cup record: Played 12 - Won 2, Lost 7, Halved 3)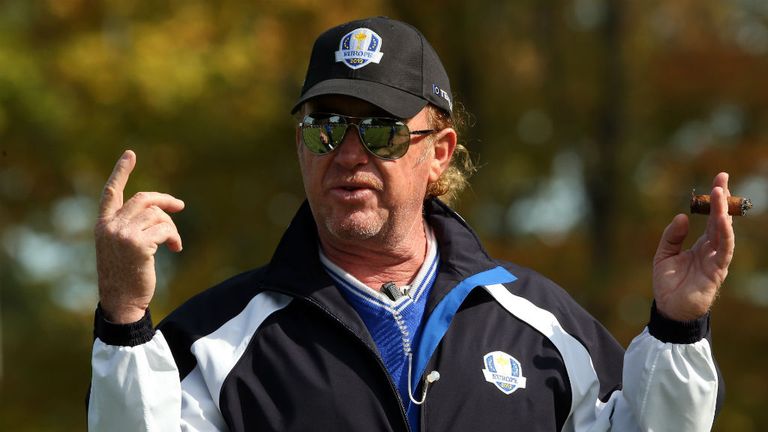 After a glorious period earlier in the year that saw him finish seventh at Augusta, win on his Champions Tour debut and then follow it up with another victory at his home Open, the evergreen 50-year-old looked capable of playing his way on to Europe's team. But Jimenez has rather run out of steam in recent months and a vice-captaincy role now looks far more likely than a captain's pick.
Marc Warren (Ryder Cup record: N/A)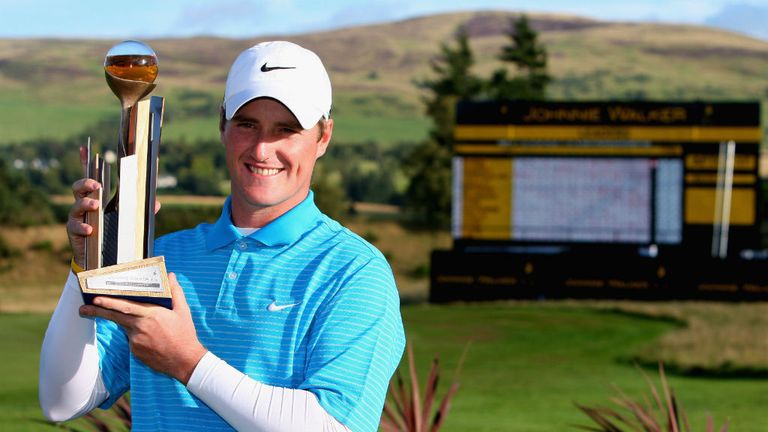 He's an outsider for selection of course, but were in-form Warren to triumph in Italy this week it would be his second win in succession, coming on the back of an impressive top-15 at the US PGA Championship at Valhalla. It would certainly be a run to merit consideration and that is before also factoring in that he is a Scotsman who has a win at Gleneagles on his CV.