Rock solid in Joburg
Robert Rock fired a second round 67 to take the clubhouse lead before a thunderstorm curtailed play at the Joburg Open.
Last Updated: 13/01/12 5:24pm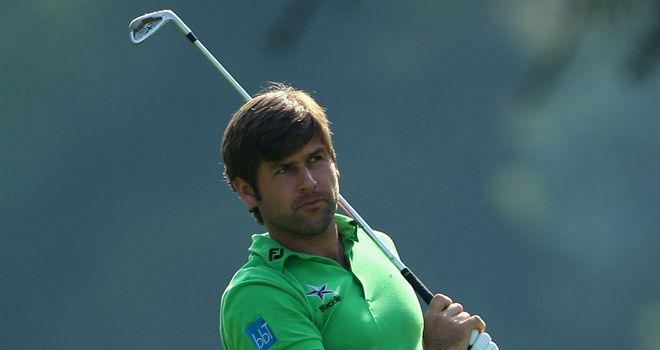 England's Robert Rock fired a second round 67 to take the clubhouse lead moments before a thunderstorm forced play to be abandoned in the Joburg Open.
Rock, who played the West course, moved to 11-under-par for the tournament, currently one ahead of South Africans Jbe Kruger and Branden Grace, who both carded 66.
Another South African, Michiel Bothma, is a shot further back on nine-under, as is another in George Coetzee - however, the latter is well placed with his second round interrupted after just six holes.
Scotland's Scott Jamieson checked into the clubhouse with a four-under 67 leaving him three shots behind his Anglo rival, while England's Jamie Elson, one of the leaders after the first round, was unable to start his round at all.
Ireland's Damien McGrane, who shared that lead with Elson, was one-over after three holes, dropping down to seven-under, the same score as Scotland's David Drysdale who was one-under for the day at the turn when the heavens opened.
Defending champion Charl Schwartzel, four-under for the tournament, will have to wait until after all the second rounds have been completed in the morning to see if he has made the cut.
Having teed off at the break of day today owing to inclement weather on Thursday, Rock was happy to get his second round ticked off and secure himself a later start tomorrow.
"I don't like those 4.30 alarms, the aim is to play your way out of those," he said. "But I guess weather delays are part of the scene this time of the year over here.
"My whole game is good - I drove every fairway, bar one; I hit most if not all of the greens and I hit some irons to tap-in length. It's been a stress-free couple of rounds, what more could I wish for?"