Garcia out to make his mark
Sergio Garcia is aiming to prove it is not just about Tiger Woods and the world's top four in Abu Dhabi.
Last Updated: 25/01/12 1:52pm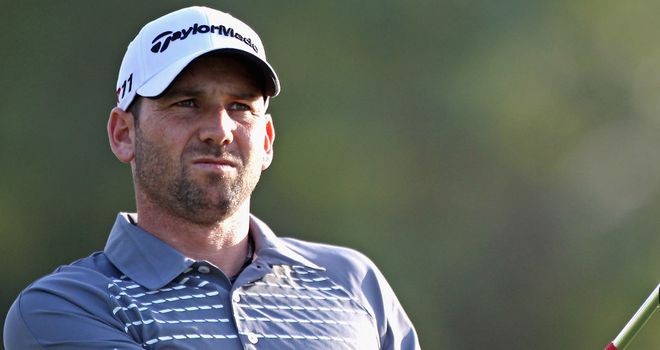 Sergio Garcia is aiming to prove it is not just about Tiger Woods and the world's top four when the first big golfing showdown of the year gets underway in Abu Dhabi.
Garcia is now 13 years older than he was when he and Woods battled it out for the USPGA Championship at Medinah, venue for this September's Ryder Cup.
The American won what was to prove the second of his 14 majors, while Garcia has still to win his first.
Back-to-back victories in Spain in October, however, helped to put a rough time on and off the course behind him and this season, he hopes, will be even better.
Garcia plays the opening two rounds in the Middle East with world number two Lee Westwood and number four Martin Kaymer, defending champion and winner of the tournament in three of the last four years.
Woods, meanwhile, tees off with Luke Donald and Rory McIlroy, first and third in the rankings.
Momentum
Reflecting on last season Garcia said: "It was definitely a very positive year after two tough years.
"Everything's good and hopefully I can get on a good start, gain some good momentum and keep riding the wave that I was on.
"I played nicely throughout the whole season and probably just got a bit more fortunate towards the end."
Both his titles came early in the race for places in Jose Maria Olazabal's side to take on the Americans.
"Ryder Cup is a big part of my year," added the 32-year-old, who served as one of Colin Montgomerie's assistants after he missed qualifying for the last squad.
"You all know how important the Ryder Cup is for me, so that's one of the goals. It would be great to be back in the European team.
"I've been fortunate enough to play five times, so I have pretty much gone through every emotion that you can in the Ryder Cup. Being a vice-captain was a good experience, but it was very tough because you can't do anything."