Donald seeks quick results
Luke Donald hopes hard practice and a change of equipment will reap instant rewards at the Abu Dhabi Championship.
Last Updated: 25/01/12 12:54pm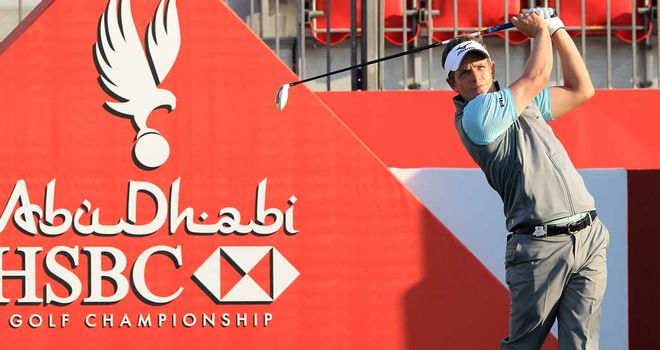 Luke Donald is confident that two weeks of hard practice and a change of equipment will reap instant rewards at this week's Abu Dhabi Golf Championship.
The world number one returns after five weeks off following a record-breaking 2011 campaign in which he became the first man in history to top the European Tour and PGA Tour money lists.
The 34-year-old, who partners Tiger Woods and Rory McIlroy in the first two rounds, hopes improvements on the range will transfer to the course.
"I've been trying to get my swing more solid, especially with the longer clubs and create more consistency," said Donald, who also defended his decision to change clubs (from Mizuno MP 62s to MP 59s).
"Throughout my career, I've always changed clubs," he added. "When I've tried something that I think is better, then I've changed.
"This is a great week to at least try some new stuff under pressure. Sometimes it's good to put in new equipment now and again. It gives you a little bit of a spark.
"You feel good about it just because it's new. We'll see how it plays out, but certainly I'm excited about some of the changes."
Major
Top of his wish-list for the next 12 months is to finally win a major.
The Englishman says there will always be an asterisk against him until he wins a major and he aims to step up on his efforts in 2011 when he managed top 10 finishes at The Masters and USPGA but was never in contention in the US Open and missed the cut in The Open at Royal St. George's.
"Obviously the goal every year is to try and win the biggest events and those are the majors," he said.
"Obviously having had a year like I did last year, I did everything but win a major in a way.
"That would be the top of my goals - to try and win a major. But to do that you have to put yourself in contention."