Four assistants for Olly
Jose Maria Olazabal has denied reports he will select only two vice-captains for this year's Ryder Cup.
Last Updated: 21/05/12 3:21pm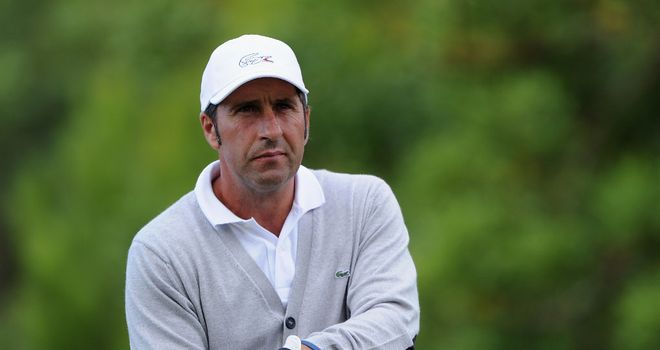 European captain Jose Maria Olazabal has denied reports that he will be selecting only two vice-captains for this year's Ryder Cup in Chicago.
The Spaniard confirmed he will follow the lead of predecessor Colin Montgomerie and employ four assistants for the contest at Medinah in Spetember.
"I am surprised to learn that there have been media reports suggesting that we will have only two vice-captains," said Olazabal.
"I don't know where they could have come from or whether there has been some misunderstanding, but I want to make it clear that I will be selecting four vice-captains.
"I have said many times that as a vice-captain myself in 2008 and 2010 I learned that you need a lot of help that week.
Extra eyes
"You need eyes, extra eyes to follow the players in the practice rounds to gather as much information as you can about how everyone is playing.
"Then it is important to have each match watched because you have to hand in your pairings for the afternoon matches when the players are still out on the course.
"I would say it is borderline to do the Ryder Cup with less than four vice-captains. Never at any time have I considered reducing that number to three, let alone two."
Olazabal was the only official assistant to Nick Faldo in Louisville four years ago, although Faldo had other helpers, while he became the fifth vice-captain for Montgomerie during the 2010 match at Celtic Manor because bad weather meant there were six games in one session.