Rory McIlroy focused on winning Race to Dubai and not rumoured Nike switch
Rory McIlroy has deflected talk of multi-million pound endorsement deals and remains focused on his playing objectives.
Last Updated: 24/10/12 4:05pm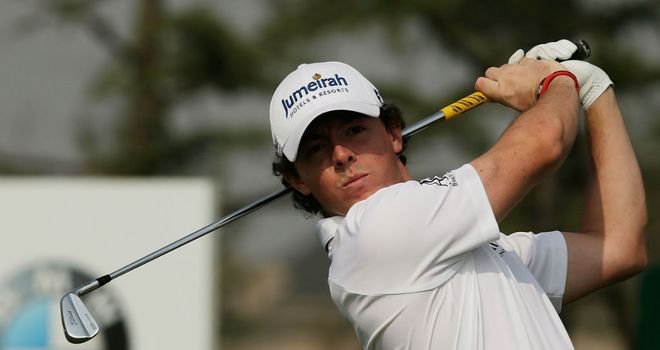 Rumours abound that the USPGA champion will switch equipment brands from Titleist to Nike with the latter reportedly preparing a staggering 10-year deal worth £156 million.
But McIlroy showed no inclination to talk about the story and instead claimed that he would be concentrating all of his efforts on wrapping up this season's Race to Dubai crown - starting with this week's BMW Masters in Shanghai where he defends the title he won 12 months ago.
"I'll have my management company and everyone else on that side deal with endorsements and everything like that," he told reporters.
"I'm just here to concentrate on golf this week and I've got enough to think about trying to get that ball in the hole, so no further comment on that."
Having already secured the PGA Tour money-list, McIlroy is determined to match Luke Donald's unprecedented achievement of last season when the Englishman topped the charts on both sides of the Atlantic.
He currently holds a lead of more than £353,000 over Justin Rose in Europe, but with a first prize this week in excess of £720,000 and four more weeks of competition still to come the race is far from over.
"It's very important," he added. "That's the one last big goal of the year. I'll be giving it my all this week and trying to get another win."