Rory McIlroy keeping calm after opening five-under 67 at BMW Masters in Shanghai
Rory McIlroy felt his opening 67 at the BMW Masters was just 'okay' despite it putting him in fourth spot.
Last Updated: 25/10/12 3:18pm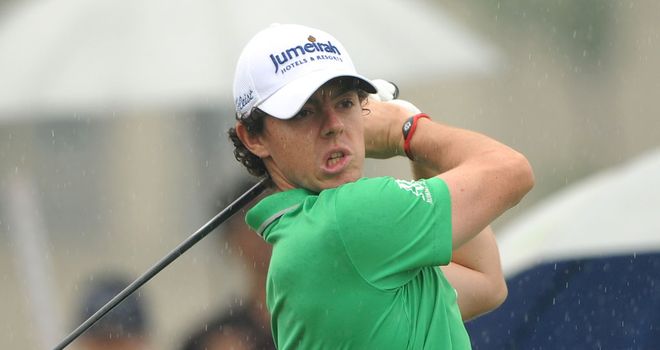 McIlroy eased his way round in five-under to finish just a shot out of second place - although five behind runaway leader Jamie Donaldson - but didn't feel he'd done anything special.
"It was okay," said the world number one. "I didn't feel I did anything spectacularly out there. I just played some solid golf.
"The targets on this golf course are big... big fairway, big greens so you're going to give yourself plenty of chances out there.
"It was a good, solid round of golf."
A relaxed McIlroy said he didn't feel any extra pressure to perform week in, week out due to his status as world number one.
"It's why I started to play the game, to try and win tournaments and to be able to travel all over the world and play in different countries," said the 23-year-old.
"I don't view it as pressure. I really enjoy it."