Peter Hanson named European Tour golfer of the month
Peter Hanson has been named European Tour golfer of the month following his stunning victory in Shanghai.
Last Updated: 02/11/12 1:01pm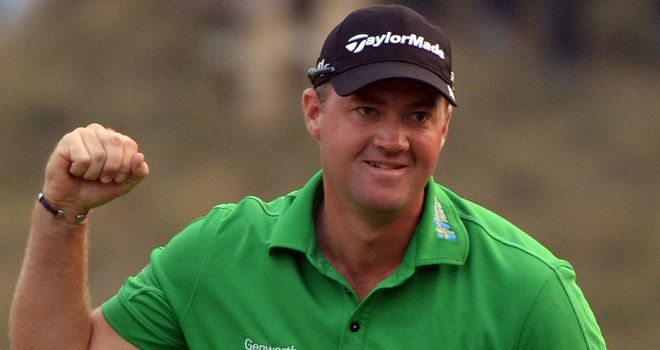 The Swede picked up the award following his stunning victory in the BMW Masters at Lake Malaren in Shanghai.
Hanson, who turned 35 the week after helping Europe to success in the Ryder Cup, had one shot to spare over Rory McIlroy after a 21-under-par total 267.
Other Medinah team-mates Luke Donald and Ian Poulter were further behind as Hanson secured his second tournament win in three outings.
"I'm a little bit shocked to have won this award," he said.
"It is a very nice shock though, and the first time in my career that I have won it so I look forward to putting that trophy in the cabinet at home.
"It's great to be recognised for the victory. I said it when I won that it was the biggest win of my career.
"And the more I look back to the way I performed against the best players in the world - especially Rory who is the undisputed world No 1 - gives me a lot of confidence and satisfaction."