WGC-HSBC Champions: Graeme McDowell fears for season after suffering hand injury at Mission Hills
Graeme McDowell could miss the rest of the WGC-HSBC Champions and the rest of the season after suffering a hand injury.
Last Updated: 04/11/12 10:24am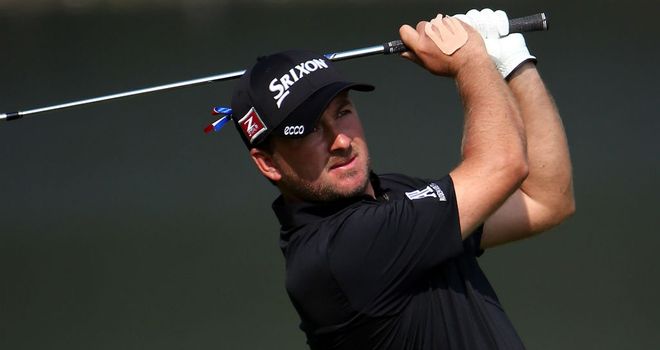 The Northern Irishman trapped his hand in the door of his hotel room as he made his way out in the morning to go and play in the second round on Friday at Mission Hills.
McDowell did manage to play through the pain, but afterwards complained that he thought his hand felt like it was broken, although medical tests proved that it was merely bruising.
Former US Open winner McDowell shot a 75 at Mission Hills whilst obviously being in pain at times, and his manager Conor Ridge says there was some concern.
"He got it treated this morning. It was obviously quite sore because he said it feels like it's broken," said Ridge. "They've confirmed since that it's not broken, it's just bruised.
"He did it this morning before he left the hotel room, literally when he was on his way down here so we're going to see what it's like in the morning."
Ridge added that McDowell's busy end-of-season schedule could also be in doubt, but believes the injury will have to be serious to stop his man from getting back out onto the course.
"He's not going to want to miss any of them," Ridge added. "He's looking forward to going to Australia, he hasn't played there for a long time.
"He's certainly not winding down. He won't want to miss the last two rounds here either, let's be honest. Hopefully he's OK but knowing him he'd have to be pretty bad not to play."
McDowell's three remaining events after Mission Hills are schedule to be the World Tour Championship in Dubai, the Australian Masters and the World Challenge in California.