Lee Westwood takes decision to part company with long-term caddy Billy Foster
Lee Westwood has parted company with long-term caddy Billy Foster due to the bagman's ongoing injury problems.
Last Updated: 16/11/12 4:13pm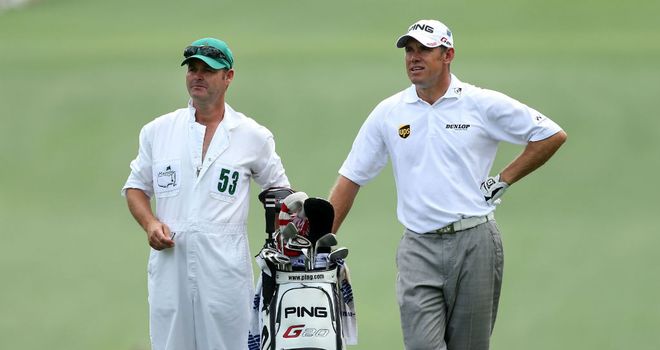 Foster has been sidelined for the past six months having sustained a knee ligament injury whilst playing in a charity football match back in May.
Westwood had initially said he would keep Foster's position open until he was able to return, but the caddy's prolonged absence has now forced his hand.
With Foster having torn cruciate ligaments it is still unknown when he might be fit to return on a full-time basis and Westwood has now decided that he needs a permanent solution to his problem by the start of next season.
"Billy was extremely disappointed, as you can imagine," Westwood's manager, Chubby Chandler told the Daily Mail. "He's just had the most boring six months of his life.
"But Lee is at that stage of his career where he has to be a little bit selfish. He's only got four or five prime years left and he simply can't afford to mess about with this one coming up.
"Billy hopes to be fit enough at the start of next year to caddy for one week and then have one week off. But Lee is playing six tournaments in a row, starting in Dubai next February, and you can't have Billy one week and then another caddy the following week.
"It was a difficult decision because we all know how good Billy is as a caddy and they're great mates as well."
It is understood Westwood opted to act after learning that Foster's stand-in, Zimbabwean Mike Kerr, was offered a full-time position by Sergio Garcia.
Not wanting to lose Kerr, he made the difficult decision to call time on his long-standing partnership with Foster.
A spokesman for Westwood's management company added: "Lee says he did not fire Billy, but took the decision because Billy was unable to give him a date when he would be able to start working again."