St Andrews is undergoing a facelift which will make the Road Hole an even tougher prospect
The Road Hole Bunker at St Andrews will provide an even stiffer challenge in the 2015 Open Championship.
Last Updated: 23/11/12 1:14pm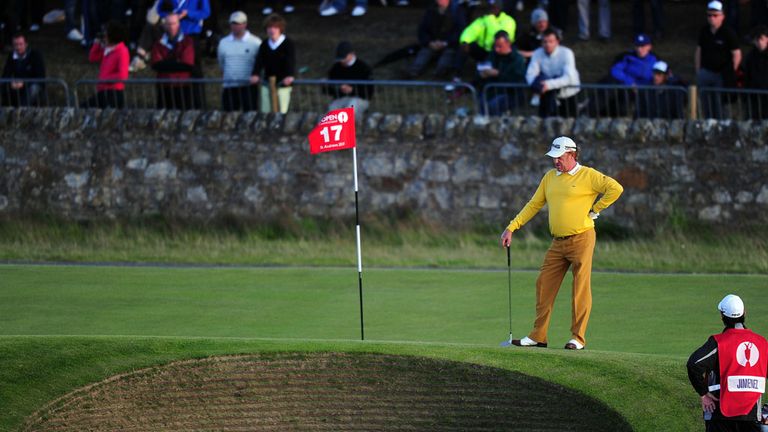 Golf's most famous sand trap is to be widened by half a metre to the right and the green recontoured to that more balls are likely to be gathered in.
The work is part of an alteration programme being undertaken by architect Martin Hawtree after he was commissioned by St Andrews Links Trust and the Royal and Ancient Club.
Peter Dawson, R&A Chief Executive said: "We have considered the challenge presented to the world's top golfers by each of the Open Championship venues and carried out a programme of improvements over the last 10 years.
"While some holes have been lengthened on the Old Course in recent years it has otherwise remained largely unaltered.
"The Championship Committee felt there was an opportunity to stiffen its defences in some places to ensure it remains as challenging as ever to the professionals.
"The proposals from Martin Hawtree should place more of a premium on accuracy and ball control while retaining the spirit and character of the Old Course."
The development will take place in two phases with the first including work at the second, seventh, 11th and the Road Hole 17th.
The second phase will take place in winter 2013/14 with work on the third, fourth, sixth, ninth and 15th.