A 'tired' Ian Poulter will reduce his tournament schedule in 2013
Ian Poulter is planning to reduce his schedule for 2013 following 'a tiring year' that ended in California on Sunday.
Last Updated: 03/12/12 3:09pm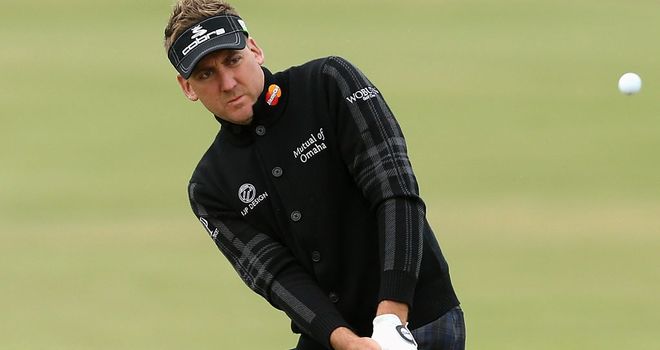 The Englishman closed his season by finishing a disappointing 17th out of 18 at the World Challenge at Sherwood Country Club.
And he admitted he will have to re-think his itinerary ahead of next season.
Speaking about his poor showing last week, he said: "To be honest, I'm kind of spent.
"My body was just telling me, and I was making stupid mistakes. The first two days I was tired on the golf course and jet-lag takes its toll on you. It's hard to get it exactly right.
"There are so many good tournaments around the world and I would love to play all of them but unfortunately we can't.
Planning
"You have to look at it, plan it and try and play where you know you can perform."
After 72 holes on the west coast, Poulter was a distant 17 shots behind winner Graeme McDowell.
As for 2013, the 36-year-old added: "I've got to a stage in my career where playing 26 weeks a year is probably too much.
"So I'm going to look to cut a few tournaments out next season.
"All I know at the moment is that I am probably going to start in Hawaii and I am either going to take five or six weeks off straight after that."