Miguel Angel Jimenez injured in skiing accident
Miguel Angel Jimenez will be out of action for up to five months after breaking his right leg in a skiing accident.
Last Updated: 02/01/13 2:39pm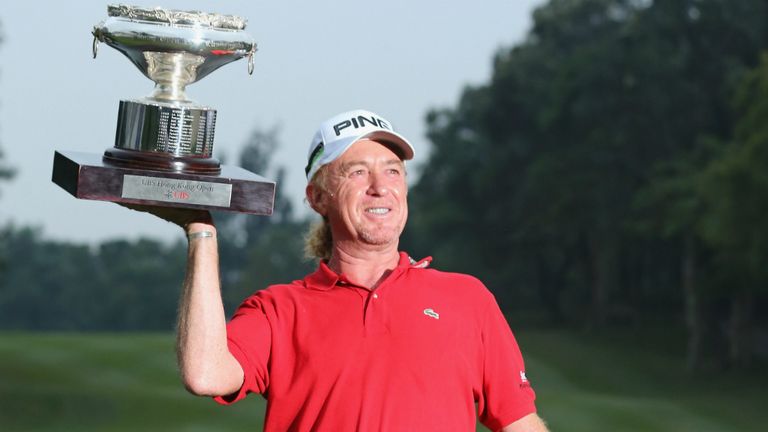 The 48-year-old Ryder Cup star was hurt when he fell in the Sierra Nevada range of Andalucia in southern Spain.
He broke his tibia just below the knee and was taken immediately to a hospital in Malaga, where he underwent a successful operation.
"It will take me three, four or five months to fully recover and play again at a competitive level," said Jimenez.
"I was going down a hill and lost control briefly and when I fell it was very sore. I knew immediately I had broken something.
"The medical staff at Sierra Nevada took me for an X-ray straight away and I am very thankful to them, as well as all of the staff at the hospital, for their quick and professional response.
"I was playing very well at the end of the season so it is obviously not a good time for me to get injured. When I took up skiing I knew the risks that I was taking but I love it so much I could not stop."
Jimenez made headlines in November when he won the Hong Kong Open to become the oldest ever winner on the European Tour.