Padraig Harrington has "massive sympathy" for Rory McIlroy over Olympic decision
Padraig Harrington believes Rory McIlroy faces an "unfortunate" decision over competing in the 2016 Olympics.
Last Updated: 08/01/13 7:42pm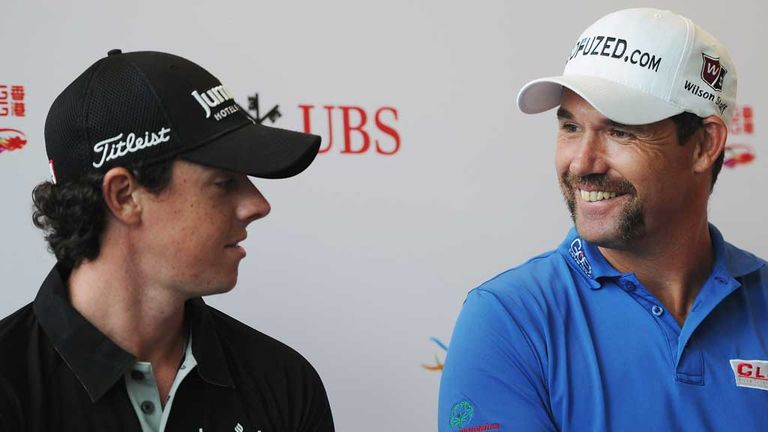 The world No 1 claimed last year that he was leaning towards representing Team GB rather than Ireland because he felt "more British", although he also hinted he may not even go to Brazil.
Ahead of this week's Volvo Golf Champions in South Africa, Dubliner Harrington insisted the young Northern Irishman faces a sensitive dilemma.
"I have massive sympathy as an Irishman and massive sympathy more so as a sportsman," said the three-time major champion.
"No sportsman should have to make that decision. That's it, straightforward - nobody at 23 years of age should be asked to make that decision.
"And the reality is there've been people in politics for the last hundred years who have tried to negotiate that and haven't been able to. So why would you ask a 23-year-old just because he's going to hit a little white golf ball?
"It's very unfortunate and I think it is unfortunate in the sense that it means a great deal for golf for him to play. It's a very big deal because golf is only on a trial period in the Olympics.
"We have two runs at it and we do, as golfers, have to perform and put our best foot forward, so it would be nice if the world number one is there and he's supporting the event.
"It's an extraordinarily difficult decision. We need our best players to play
in the Olympics to show that golf is serious in the Olympics.
"It would be nice if the Olympic council would say 'Here we go, you can play in the Olympics', or make the decision on their behalf. There's going to be no winner out of this one whatever."