World number one Rory McIlroy to team up with Tiger Woods at Nike
The worst kept secret in golf is set to be made official on Monday with Rory McIlroy joining Nike.
Last Updated: 09/01/13 8:51pm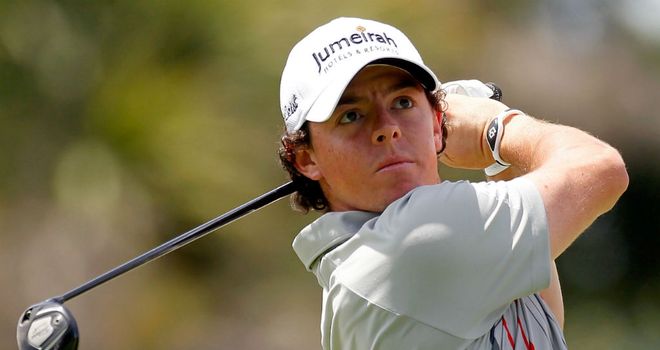 Nike Golf president Cindy Davis will be accompanied by a "special guest" at a press conference - and no prizes for guessing it will be the world number one.
McIlroy's expected move from Titleist to the same sponsors as Tiger Woods has been on the cards for months, with reports even speculating that it will be a 10-year deal worth over £150million to the 23-year-old Northern Irishman.
Earlier this week Jumeirah paved the way for the Nike deal by confirming they were severing ties with McIlroy, one of the hottest properties in sport after his eight-shot victories at the 2011 US Open and 2012 USPGA Championship.
The global luxury hotel company based in the United Arab Emirates signed up McIlroy when he was 18, becoming one of his first corporate sponsors.
"We are extremely proud of Rory's rise to the No 1 spot with Jumeirah as his principal sponsor since he turned professional. We are delighted with his consistent support of Jumeirah hotels and resorts around the world," said Jumeirah Group president and CEO Gerald Lawless.
McIlroy said: "Jumeirah became my first corporate sponsor when I turned professional back in 2007, and I would like to thank everyone at the company for their support in helping me become the player I am today.
"I have enjoyed five very exciting and successful years with Jumeirah and will always have great memories of my time with the company. Celebrating my first professional win at the 2009 Dubai Desert Classic with the Jumeirah team was a particular highlight."